Spin Master Files Lawsuit to Protect Flutterbye Flying Fairy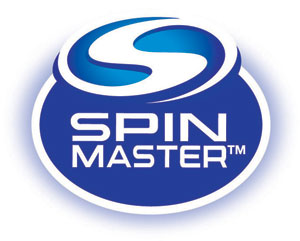 Spin Master announced last week that it has filed civil lawsuits against two Chinese manufacturers, Shantou Chenghai Hui Ying Toy Factory (Hui Ying) and Shantou Chenghai Hua Cai Ke Yi Industry and Trade Co., Ltd. (Hua Cai). The two lawsuits filed with the Shantou Intermediate People's Court seek to recover damages and enjoin Hui Ying and Hua Cai from the further manufacture of what Spin Master alleges are knock-offs of Spin Master's Flutterbye Flying Fairy.
The lawsuits claim infringement of both Spin Master's registered copyright and utility model patent. The alleged counterfeits are sold under the names, Beautiful Flying Fairy/BaoNiu Flying Fairy and Flower Fairy.
To curb the infringement and illegal exportation of products that copy Flutterbye Flying Fairy, Spin Master has taken a series of measures, including online monitoring and administrative enforcement. Spin Master says it has been successful in shutting down more than 100 websites that were attempting to sell knock-off products over the internet. Many of these websites were found to be selling product manufactured by the defendants in the lawsuits, Hui Ying and Hua Cai.
McDonald's, Skylanders Happy Meal Program
Activision Publishing, Inc., and McDonald's USA LLC are teaming up for a second Happy Meal promotion with new Skylanders collectible toys. From March 28–April 24, participating McDonald's restaurants in the United States and Puerto Rico will launch a new Skylanders Happy Meal featuring one of eight unique toys inspired by Skylanders SWAP Force.
Participating McDonald's restaurants will offer customers who purchase a Happy Meal one of eight toys to add to their collections, each with a unique play feature, as well as coupons for $10 off the Skylanders SWAP Force Starter Pack and $1 off a Skylanders character.
Beanstalk Partners with Wild East Group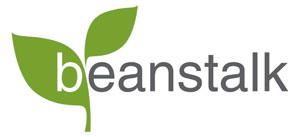 Beanstalk announced that it is further expanding its territorial reach through a strategic partnership with Indian brand licensing agency Wild East Group. The Mumbai-based brand extension group will work with Beanstalk in developing local properties, while also bringing existing Beanstalk clients to the region.
Trending on TTPM.com: Large Dolls
TTPM.com is showcasing what's trending in each specific product category. Today it's LARGE DOLLS. This trending list is determined by consumers. It's the number of page views for that item in the previous 30 days and is updated every 24 hours.