Easter Spending Expected to Dip
The National Retail Federation (NRF) is reporting that consumers are expected to spend slightly less money than last year. According to NRF's Easter Spending Survey conducted by Prosper Insights & Analytics, the average American celebrating the holiday will spend an average of $137.46 on apparel, food, candy, gifts, and more. That is slightly less than the $145.13 spent last year. Total spending for Easter is expected to reach $15.9 billion.
Though fewer Americans will celebrate this year (80.3 percent vs. 83 percent last year), families are still looking forward to their traditional Sunday meals. Those who do plan to celebrate will spend the most on a grocery bill for a family dinner or Sunday brunch out; according to the survey, 85.7 percent of those celebrating will spend an average of $43.18 on a holiday meal, totaling $5 billion.
Additional Easter Shopping Stats
• 42.9 percent will purchase new spring attire, such as bright Easter dress clothes for their children, spending an average of $22.71; total spending on apparel is expected to reach $2.6 billion.
• Additionally, nine in 10 (89.3 percent) of those celebrating will stock up on Easter candy, spending a total of $2.2 billion. Families will also spend on gifts ($2.4 billion), flowers ($1.1 billion), and decorations ($1.1 billion).
• Of those consumers who own smartphones, nearly one in four (23.4 percent) will use their device to research products or compare prices. Just 12.2 percent will make an actual purchase with their smartphone.
• Nearly one in five (19.2 percent) tablet owners will make a purchase on their device, but most will simply research holiday gifts, apparel, and other items (30.2 percent).
TTPM Signs Deal with Maker Studios
TTPM has signed a partnership deal with Maker Studios for creative programming development and technical support to strengthen TTPM's digital brand.
Maker Studios is the No. 1 producer of online video focusing on entertainment and information delivery to more than 340 million monthly subscribers, generating more than five billion monthly views.
Spin Master Continues to Protect Flutterbye Fairy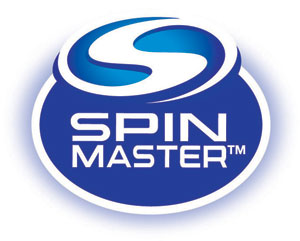 Spin Master Ltd. announced that it has filed a civil lawsuit against Brix 'n Clix, Rehco LLC, and CYI, Inc., in the United States District Court for the Central District of California. The lawsuit seeks to enjoin the defendants from the manufacture and selling of the defendants' Starfly toy, which according to the lawsuit, infringes Spin Master's rights in its best-selling Flutterbye Flying Fairy.
The lawsuit claims that the defendants' marketing and sale of Starfly was a calculated attempt by the defendants to illegally capitalize on the success of Spin Master's Flutterbye Flying Fairy. The defendants conspired to create a look-a-like flying fairy (called Starfly) that is substantially similar to Spin Master's copyrighted flying fairy toy in appearance, coloring, styling, and packaging along with a copycat marketing campaign. In addition to copyright infringement, the lawsuit includes claims of false designation of origin, trade dress infringement, and unfair competition and seeks damages and other forms of relief.
Spin Master recently filed lawsuits in China to stop two counterfeiters, and says it remains committed to protecting its rights.
TIF is Seeking Volunteers for May Event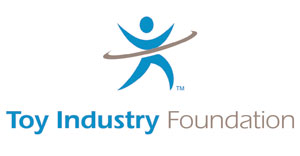 The Toy Industry Foundation (TIF) is seeking volunteers for its May 16 Event in Gardena, Calif. Participants will be creating gift packages for 6,000 foster children across Southern California. The event is from 10am–2pm and TIF says lunch with be provided. Click this link for more details or to register to volunteer, donate toys, or sponsor the event.
The Passing of Ken Forsse, Creator of Teddy Ruxpin
The Toy Industry Association announced that passing of Ken Forsee, creator of Teddy Ruxpin. He was 77. Read his obituary here.
Trending on TTPM: Fashion Dolls
TTPM is showcasing what's trending in each specific product category. Today it's Fashion Dolls. This trending list is determined by consumers. It's the number of page views for that item in the previous 30 days and is updated every 24 hours.