Activision Announces Skylanders Trap Team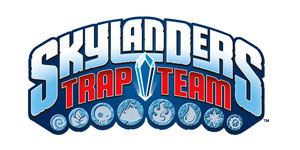 Activision announced the latest iteration in Skylanders during an event held in New York City last evening. Skylanders Trap Team, which will be available in North America on October 5, will bring the toys to life by letting kids pull characters out of the digital world and into the physical world.
Activision says that with Skylanders Trap Team, Portal Masters seek out and defeat the most wanted villains in all of Skylands, pulling them out of the game and into living rooms by "capturing" them inside of Traps, which is a new game piece. Players can then send villains back into the game where they play as them to fight for good.
The game will include the Traptanium Portal. It will enable kids to not only bring their Skylanders to life, but also capture villains using the new Traps. Once they've defeated the villains, kids will be able to place a Trap into the new portal to capture them. They will be able to hear the villains speak from inside the Traps, which is an innovation that seemingly brings life to toys.
This new play pattern also gives players the option to switch between playing as a Skylander hero or a villain at any time. In addition, fans can even take their Traps and their Skylanders characters to their friends' houses for play across all console game systems.
Skylanders Trap Team introduces Skylanders heroes known as Trap Masters, new Core Skylanders characters, and reposed fan-favorite Skylanders characters.
Fans can now pre-order Skylanders Trap Team, with special offers available at select retail destinations—such as Toys "R" Us—worldwide. Skylanders Trap Team will be available on Xbox 360, Xbox One, PlayStation 3, PlayStation 4, Nintendo's Wii system, Nintendo's Wii U system, and Nintendo 3DS. The game will be available on October 5 in North America; October 2 in Australia/New Zealand; and October 10 in Europe.
Barbie Heads to the Big Screen
Sony Pictures Entertainment, Mattel, and Parkes+MacDonald/Image Nation announced a partnership on a live-action comedy featuring Mattel's Barbie. Sony says it sees this as its next big, global franchise and plans to go into production by the end of this year. Written by Jenny Bicks and produced by Walter F. Parkes and Laurie MacDonald, the film will be executive produced by Parkes+MacDonald's president Marc Resteghini alongside Julia Pistor, who will executive produce for Mattel's Playground Productions.
In her live-action big screen debut, Barbie will utilize her personal and professional skills to inspire change in the lives of everyone around her. This film marks the second collaboration between Sony Pictures and Mattel, which are currently developing a film adaptation of Masters of the Universe, based on Mattel's action figures.
The deal was brokered by CAA on behalf of Mattel and Parkes+MacDonald, by UTA on behalf of Jenny Bicks, and by Michael Marshall for Sony Pictures Entertainment.
Jakks Reports Q1 Results

Jakks Pacific, Inc., reported results for the company's first quarter ended March 31, 2014.
Net sales for the first quarter of 2014 increased to $82.5 million up 5.7 percent from net sales of $78.1 million reported in the comparable period in 2013. The reported net loss for the first quarter was $16.3 million, or $0.74 per diluted share. This compares to a net loss of $27.6 million, or $1.26 per diluted share, reported in the comparable period in 2013.
Stephen Berman, president and CEO, Jakks Pacific, Inc., stated, "Our first quarter results were gratifying and bode well for the balance of the year. Top contributors for the quarter included dolls, dress-up, and roleplay in our Frozen line; Disney Pirate Fairies dolls and dress-up; preschool foot-to-floor ride-ons and wagons, and many more."
2014 Guidance
Jakks affirmed its previously issued guidance for the full year of 2014, which estimated net sales in the range of approximately $633 million to $640 million, earnings in the range of $0.30 to $0.40 per diluted share and EBITDA in the range of $41 million to $43 million.
Working Capital
As of March 31, 2014, Jakks' working capital was $120.4 million, including cash and equivalents and marketable securities of $113.6 million, compared to working capital of $158.3 million including cash and equivalents and marketable securities of $165.6 million as of March 31, 2013.
Credit Facility
Jakks recently closed on a three-year senior secured credit facility with General Electric Capital Corporation that will provide up to $75 million subject to availability and certain financial covenants. The Company intends to use the net proceeds for working capital, capital expenditures, and general corporate purposes as needed.
Joester Loria, Barnes & Noble Partner for Eric Carle Anniversary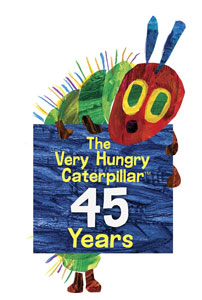 The Joester Loria Group, the global licensing agent for the World of Eric Carle, partnered with Barnes & Noble to celebrate The Very Hungry Caterpillar's 45th anniversary with Hands-On Learning events across the country. The events will kick off on April 25 and run through May 4. The Hands-On Learning event is free and open to the public.
The fun and educational program is tailored to children ages 3–6 and will showcase the Very Hungry Caterpillar Color-In Crown from Mudpuppy.
Children participating will learn, color, share, and take home their custom-created crowns after enjoying treats from the Barnes & Noble Café.
Attendees will also learn about the free B&N Kids' Club with its rewards and special offers. Customers signing up for the B&N Kids' Club will receive a welcome gift of 30 percent off any one children's book or toy. They'll also earn a $5 reward for every $100 spent on children's products in-store or online. Children whose parents enroll in the Kids' Club will receive a free cupcake on their birthday from the Barnes & Noble Café. A monthly email newsletter features more club events and savings.