Mattel Launches BOOMco Active Play Line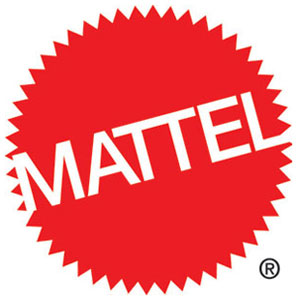 Mattel announced the launch of its active play line, which will encompass blasters, called BOOMco. BOOMco. uses Smart Stick, which Mattel describes as a cutting-edge dart-and-target system that's paired with the blasters.
This is a global launch and product is now available in select markets including the UK, France, and Benelux. International market rollouts will continue over the next few months with a North American debut in July timed to the active outdoor summer play season.
"Utilizing innovative Smart Stick darts, targets, and shields, BOOMco. gives kids a revolutionary new blaster experience that challenges them to get outside and play," said Doug Wadleigh, senior vice-president, global brands marketing, boys, and entertainment for Mattel. "The Smart Stick system combined with high-performance BOOMco. blasters enable kids to create almost limitless new ways to play in a world where imagination meets action."
The Smart Stick System is adhesive technology that enables darts to only bond to Smart Stick surfaces—and nothing else, according to Mattel. Smart Stick darts work with all BOOMco. blasters and Mattel says they feature anti-jamming properties along with strong durable construction that keeps darts straight. BOOMco. targets are simple to mount and feature loud graphics so kids can easily see if they've nailed their shot. Deflect and collect opponents' darts and keep playing with integrated Smart Stick blaster shields that easily retract or can be removed.
The BOOMco. Blasters include the Twisted Spinner, which has a 310-degree rotating barrel and can blast darts up to 70 feet, says Mattel. Rapid Madness is an air-powered blaster that blasts up to 50 feet and can fling 20 Smart Stick darts in just seconds, says Mattel. The blaster includes a quick push-button, removable transforming Smart Stick shield for the catch and defense of darts. Both blasters are recommended for ages 6 and older.
MAPP Trap Receives Cash Infusion
MAPP Trap, an internet search system that helps companies to monitor and identify price-discounting online sellers, announced that has recently received a sizeable infusion of cash. The amount and source of the investment were not disclosed.
The investment will be used to enhance the company's ability to conduct broader and deeper searches of e-commerce sellers, and to improve its user interface and reporting mechanisms.
Launched in 2012 by The Creditors Network, the MAPP Trap system helps manufacturers police and enforce their Minimum Advertising Price Policies (MAPP) efficiently and effectively.
Alita Friedman Leaves Uglydoll, Launches New Company
Over the past few weeks, Alita Friedman announced that she has left Uglydoll and formed her own consulting agency, Alita Friedman LLC. In addition, she announced the launch of GirlznDollz, which is a new company working on two different lines of soft dolls: Lil' Totz and Just2Girlz.
Trending on TTPM.com: Baby Rattlers and Teethers
TTPM.com is showcasing what's trending in each specific product category. Today it's Baby Rattlers and Teethers. This trending list is determined by consumers. It's the number of page views for that item in the previous 30 days and is updated every 24 hours.