Mattel Names Dickson Chief Brands Officer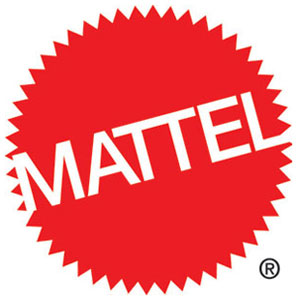 Mattel, Inc., announced the creation of a new, unified marketing and creative division to span the company's global portfolio of consumer brands. To lead this new global brand team, Mattel has named Richard Dickson chief brands officer.
Dickson will be responsible for growing and strengthening the company's portfolio including Barbie, Hot Wheels, Fisher-Price, and Thomas & Friends. Dickson will oversee all aspects of marketing strategy, creative execution, product development, and content creation across Mattel's brands.
Most recently, he served as president and CEO of branded businesses at The Jones Group, Inc. Prior to that, Dickson served as general manager and senior vice-president for Barbie at Mattel, overseeing the brand's revitalization and successful expansion into a variety of new categories including entertainment, digital/online, and retail.
Previously in his career, Dickson held senior executive positions with a number of major consumer brands, including Bloomingdales, Estée Lauder, and Gloss.com.
Dickson will report directly to Mattel CEO Bryan Stockton and will serve as a member of the company's executive leadership team.
Propel Equity Partners Acquires Summit Products and CitiBlocs
Propel Equity Partners, a private equity firm, has acquired substantially all of the assets of Summit Products, LLC. The assets of Summit Products, which include Backyard Safari, Zillionz, Covert Force, Test Pilot, and Stink Bugzzz brands will be incorporated into Alex Brands.
In a separate transaction, Propel Equity Partners acquired CitiBlocs, a line of precision, cut wood construction blocks. CitiBlocs will also be incorporated into Alex Brands.
Alex Brands is a family of brands owned by Propel Equity Partners that includes Alex Toys, Poof, Slinky, Scientific Explorer, Ideal, Fundex Games, Cadaco, and Zoob.
TIA and Canadian Toy Association form Partnership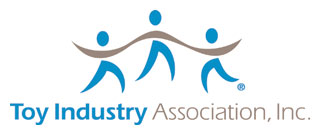 The boards of directors of the Canadian Toy Association (CTA) and the U.S.-based Toy Industry Association (TIA) announced the approval of a formal relationship designed to "strengthen synergies between the two northern American neighbors and provide greater benefit for their members and the toy industry."
Beginning on July 1, 2014, CTA will become an affiliate of TIA. Under the terms of the initial three-year agreement, any TIA member with operations or sales in Canada will be eligible for CTA membership at no additional charge; CTA members—including distributors—will also become eligible for membership in TIA. A representative of each organization will sit on the leadership committee of the other body. CTA will maintain its Canadian incorporation, and its own mission and bylaws.
Financial support provided by TIA will support CTA's advocacy activities and operational programs such as public relations, education, and information services, networking, and the promotion of toy sales in the Canadian market.
The TIA-hosted American International Toy Fair and Fall Toy Preview events will also be enhanced to offer U.S. and Canadian toy companies and retailers targeted business development opportunities, greater efficiency, and cost-savings. CTA will no longer organize or host any trade fair or toy marketplace event.
The agreement was approved by the TIA board of directors at its meeting on May 7 and by the CTA board of directors at its meeting on May 8.
The Passing of Sidney Cohen
The Cohen family announced that Sidney Z. Cohen from Boca Raton, Fla., passed away on Wednesday, May 14. He was 92.
The Cohen family submitted the following statement about his life and work in the toy industry: "Born in Brighton, Mass., Cohen graduated from Quincy High School and served in the Navy during World War II. He then married Eileen, his beloved wife of 62 years. They lived in Framingham, Mass. and Boca Raton, Fla.
After serving in the navy, his career in the toy industry began at his father's doll stroller company, Coronet Carriage. Many years later, he sold Coronet to Coleco Industries, becoming senior vice-president of sales for Coleco for more than 20 years. After retiring, he realized that he loved the toy industry so much that he became a consultant to his son's companies, Continental Industries and Kids Only, Inc.
As many of you know, he was a kind, gentle, loving, caring, and humble man with a great sense of humor. Cohen was a very successful and well-known businessman within the toy industry. He was known as Sid "Doc" Cohen, the Toyologist. He had many friends in the toy industry and loved The Toy Building, The 200 Club, and his 'boom booms.'
Cohen loved spending time with his grandchildren and his adored cats and dogs. He is survived by his beloved wife Eileen and two children, Ron Cohen, from Hopkinton, Mass., and Lisa Sinoway from Los Angeles. He is also survived by his three beloved grandchildren, Adam and Brad Cohen and Shelby Sinoway.
A memorial service took place on Sunday, May 18 at Temple Beth El Mausoleum in Boca Raton, Fla. There will also be a celebration of Cohen's wonderful life at Ron and Alice Cohen's Hopkinton Mass., home on Wednesday May 28.
Donations in the honor of Sid Cohen can be made to The American Cancer Society."
If you would like to reach the family, please contact Ron Cohen at rcohen@continental-consultants.net.
Trending on TTPM: Water Toys
TTPM is showcasing what's trending in each specific product category. Today it's Water Toys. This trending list is determined by consumers. It's the number of page views for that item in the previous 30 days and is updated every 24 hours.