Mattel Names Kilpin EVP International
Mattel, Inc., announced today that Tim Kilpin has been named executive vice-president, international, effective immediately. Kilpin will be responsible for advancing Mattel's already strong international presence, and for leading the company's growth in emerging markets throughout Asia, Europe, and Latin America.
"As our presence in markets outside the United States continues to grow, it's critical to ensure that we have a strong, experienced leader overseeing Mattel's international business," said Mattel chairman and CEO Bryan G. Stockton, in a statement. "International sales make up about half of Mattel's total annual revenue, and our goal is to increase that number steadily over the next few years. With his deep creative experience, his knowledge of the toy industry, and his intimate familiarity with Mattel's portfolio of brands, Tim is singularly qualified to lead our international division and to oversee our growth into emerging global markets."
Kilpin has held a variety of leadership roles with Mattel since 2003. Most recently, he served as executive vice-president, global brands team—boys & girls, a role to which he was appointed in 2011. Previously in his career, Kilpin was employed by The Walt Disney Company, where he served as executive vice-president of studio franchise management. He began his career with Mattel in 1984, having held numerous marketing positions.
Kilpin will continue to serve as a member of Mattel's executive leadership team, reporting to chairman and CEO Bryan Stockton.
Toy State Acquires Nikko
Toy State announced that it has secured the worldwide rights to Nikko by acquiring the consolidated operations of its Japan and Hong Kong offices. Toy State has also acquired Nikko Entertainment BV, the European arm of the R/C toy company.
Founded in 1958, Nikko manufactures a robust portfolio of R/C toys, from custom vehicles, boats, and flying items to an array of preschool R/C toys. Nikko's toys are marketed through licensing partnerships with leading global automakers and such brands as Transformers, Hello Kitty, Fast & Furious, and Angry Birds.
The acquisition will significantly enhance Toy State's global footprint, creating new offices in Amsterdam and Japan, as well as an expansion of its current Hong Kong headquarters. The company's U.S. office is located in Boston, Mass.
Terms of the transaction between the two privately held companies was not disclosed.
CPLG Opens U.S. Office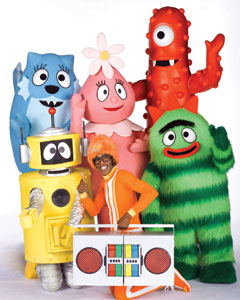 Copyright Promotions Licensing Group (CPLG), a DHX Media company, is expanding into the U.S. with the creation of CPLG North America. The new L.A.-based operation will be headed by Ted Larkins.
The U.S. office will leverage properties from the U.S. to international market and vice versa, and offer full-service agency capabilities of licensing, sales, retail development, product approvals, finance, and legal services.
Ted Larkins, who will take on the role of senior vice-president and general manager CPLG North America, has a wealth of experience in running an agency business. He has represented major consumer, sports, and entertainment brands including Pepsi, New Balance, and Jack Nicklaus, and many of the Hollywood Studios' portfolios over the years. He will report to CPLG's CEO Peter Byrne.
CPLG North America will represent The Michelangelo Collection, the Space Invaders brand, and St Andrews Links. It will also be the appointed licensing agent for entertainment brands from its parent company DHX Media, including Yo Gabba Gabba!, Caillou, Ella the Elephant, Johnny Test, and the Degrassi franchise.
Goliath Games Partners with Crown & Andrews
Goliath Games announced that it has made a strategic investment in Crown & Andrews, an Australian manufacturer and distributor of toys, games, and puzzles. Gerry Crown will continue as CEO and Audrey New will continue as sales and marketing director for Crown & Andrews. The business will continue to operate from its existing premises in Australia. Crown & Andrews also plans to hire a general manager to continue the business' growth in Australia. Goliath currently has offices in Holland, Belgium, France, Spain, Germany, Poland, the U.S., Canada, and Hong Kong.
Trending on TTPM: Action Figures
TTPM is showcasing what's trending in each specific product category. Today it's Action Figures. This trending list is determined by consumers. It's the number of page views for that item in the previous 30 days and is updated every 24 hours.