Fisher-Price's Little People to Become Series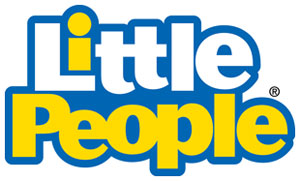 HIT Entertainment, a division of Mattel, announced that a new CG-animated Little People series has entered pre-production. Based on the 55-year-old, iconic Fisher-Price Little People brand, the new series is being produced out of HIT's UK content hub. It is planned for release in late 2015.
This production is the first collaboration between HIT and Fisher-Price to develop a Fisher-Price franchise since HIT was acquired by Mattel in 2012.
Teletubbies Are Back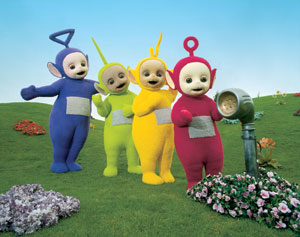 DHX Media announced plans to produce 60 brand new Teletubbies episodes for CBeebies. The new series will feature the same characters and styling but will be visually enhanced; bringing a refreshed and contemporary look to the global property.
DHX Media also announced that it has signed UK production company, Darrall Macqueen. The two companies are creating an updated version of the current show, which will feature the iconic live action characters Tinky Winky, Dipsy, Laa-Laa, and Po on replica model sets. The episodes will be enhanced by CGI, reinvigorating the show for future generations.
The Teletubbies launched in March 1997. They have reached more than one billion children to date and the original episodes have aired in more than 120 territories in 45 different languages.
Goosebumps Heads to the Big Screen in 2015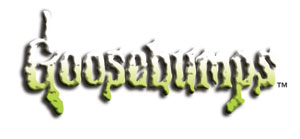 Scholastic announced that Goosebumps, based on the books by R.L. Stine, will become a motion picture scheduled to debut in August 2015. It is set to star Jack Black. The movie is produced by Scholastic Media president Deborah Forte and Neal H. Moritz.
The big-screen release of Goosebumps creates a merchandising opportunity that Scholastic Media, working with Sony Pictures Consumer Products as licensing agent for the brand, will develop into a collection of products. Key licensed categories include: toys, games, and puzzles; mobile, social, and console gaming; collectibles; gifts and novelties; costumes; social expression and party goods; and apparel.
The Goosebumps franchise has more than 350 million books in print in 32 languages sold worldwide. New titles are planned for release throughout 2015. The book series spawned a live-action television series produced by Scholastic Media that first debuted in 1995 and currently airs on the Hub Network.
eOne Unveils Plans to Expand SO SO Happy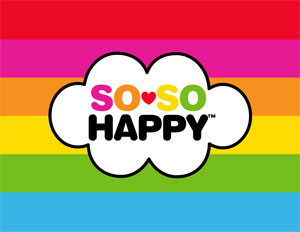 Entertainment One Licensing (eOne) unveiled plans to expand its teen pop culture property SO SO Happy.
Following last year's acquisition of Art Impressions, eOne has been building a long-term multi-platform strategy for SO SO Happy that will include new licensing categories, style guides, and fresh digital content that will be supported by a comprehensive marketing campaign in the U.S.
Currently in production are 13 x 2 minute long comedy shorts due for delivery spring 2015. These will be hosted on social media sites and a new website that is set to launch in spring 2015.
Further strengthening SO SO Happy's U.S. licensing program is a new partnership with Kelly Teegarden Organics (KTO). eOne will collaborate with the skincare company to launch a new collection of SO SO Happy licensed cosmetics and skincare products targeting teens and young adults. The line is expected at retail in spring 2015 at specialty shops, boutiques, and better department stores.
Alita Friedman Launches Alita's Brand Bar
Licensing industry veteran and former Uglydoll chief brand officer, Alita Friedman, launched a consulting company, Alita's Brand Bar, advising companies on how to develop new revenue streams.
Alita's Brand Bar is consulting and licensing across industries representing companies including: St. Martin's Press, MZ Wallace, Ali Sabet's Pixopop, Chicken Soup for the Soul, Vita Organic, Zipz Premium Wine, MobWives reality TV stars, and a newcomer to the toy industry, the multicultural brand GirlzNDollz.
In addition to these companies, she is collaborating with Netherlands-based PS not just another agency, to reintroduce the Oilily brand as the exclusive U.S. licensing agent.
Joining Friedman in her new venture, as vice-president of sales and marketing, is Nancy Kopilnick. She brings with her many years of both brick-and-mortar and e-commerce experience, as well as a proven track record in business development and overseas sourcing.