Netflix, Scholastic to Create Original Magic School Bus Series
Netflix and Scholastic Media announced that they will launch a new original TV series based on The Magic School Bus. The all-new CG animated series from Scholastic Media—The Magic School Bus 360°—will be a reimagining of the show that started in the 1990s. Scholastic Media's Emmy Award-winning creative team, led by executive producer Deborah Forte, will produce the new series written for school-aged children. The 26 episodes are expected to launch on Netflix starting in 2016.
The new iteration of the franchise features a modernized Ms. Frizzle and her class along with a high-tech bus. The series also features the latest tech innovations such as robotics, wearables, and camera technology. The all-new episodes also leverage advancements in animation, science, and technology.
Airing for 18 consecutive years and seen in more than 39 countries, The Magic School Bus is the longest-running kids' science series in history. The series was inspired by the bestselling Scholastic books written by Joanna Cole and illustrated by Bruce Degen, with more than 85 million books in print worldwide in nine languages. In August 2013, The Magic School Bus (seasons 1-4; all 52 episodes) became available exclusively for SVOD to Netflix members in the U.S., Canada, UK, Ireland, and Latin America.
GOOOOAAAALLLL! Playmobil Says It's the World's Largest Soccer Ball Producer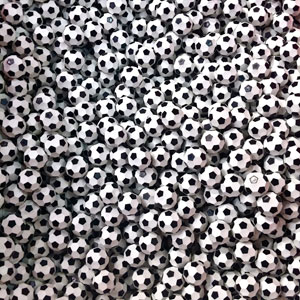 As the World Cup kicks off today in Brazil, Playmobil is staking its claim as the world's largest soccer ball producer. Since 2006, Playmobil says it has manufactured more than 11.6 million soccer balls. The German-based company, which celebrates its 40th anniversary this year, first introduced soccer player figures that can kick in honor of the 2006 FIFA World Cup in Berlin. In 2006, Italy beat France for the FIFA World Cup title. This year, Playmobil has figures representing Germany, Spain, England, France, The Netherlands, and Brazil. Follow this year's World Cup matches with this schedule from FIFA.com. Enjoy the games!
Soccer, or more accurately, football not your thing? You could skip the global event and always root for another type of goal—The New York Rangers are still alive in the Stanley Cup Finals. The next game is Friday night.
The Passing of Eric Hill, Children's Book Author
Where's Spot? author and illustrator, Eric Hill, has died at age 86. Read about his life in The Guardian.
Trending on TTPM: Bubble Toys
TTPM is showcasing what's trending in each specific product category. Today it's Bubble Toys. This trending list is determined by consumers. It's the number of page views for that item in the previous 30 days and is updated every 24 hours.