Cartoon Network Relaunching Powerpuff Girls
Cartoon Network announced the global return of The Powerpuff Girls. Slated for a 2016 launch, this reboot will include an all-new television series produced by Cartoon Network Studios and a full licensing program that will roll out across all regions.
One of Cartoon Network's most enduring original series, The Powerpuff Girls has earned two Emmy Awards along with five nominations throughout its 78-episode run. The series also inspired a feature film in 2003, a tenth anniversary special, and a reimagined CG special, The Powerpuff Girls: Dance Pantsed, which aired on Cartoon Network in January 2014 and featured Ringo Starr. The Powerpuff Girls is one of the top-grossing Cartoon Network brands of all time, with more than $2.5 billion in retail sales generated since its debut, according to Cartoon Network.
The Powerpuff Girls, which debuted on Cartoon Network in 1998, was created by Craig McCracken and centers on three sugar-coated superheroes whose mission in life alternates between going to school, fighting crime, and winning at hopscotch.
FremantleMedia to Rep Deadliest Catch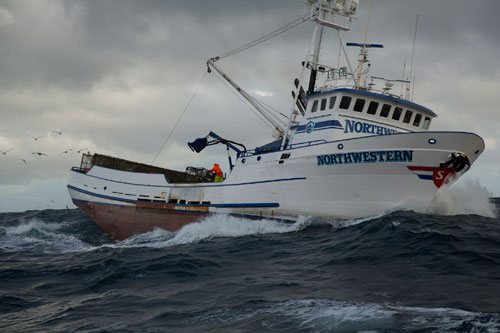 FremantleMedia North America (FMNA) announced that it has become the official licensing agent for the TV series Deadliest Catch. Created by Original Productions and airing on Discovery Channel, Deadliest Catch kicked off its tenth season on April 22. Fremantle says the premiere captured more than 3.8 million total viewers, making it the highest rated show of the day on cable.
FMNA looks to build a licensing program for Deadliest Catch across all categories including themed restaurants, lottery, slots machines, gaming, and sporting goods.
Deadliest Catch was created by Original Productions, a company founded by current FMNA CEO, Thom Beers, in 1997. Beers served as the company's CEO and executive producer until selling a majority stake to FMNA in 2009. Beers remains founder and chairman of Original Productions.
Yu-Gi-Oh! Movie in Development
4K Media announced that a new Yu-Gi-Oh! movie is currently in development in Japan. The company is now shopping for a distributor for all territories outside of Asia.
The Yu-Gi-Oh! series is currently in its 14th consecutive year of broadcast in the U.S. and most major markets worldwide.
DHX Media Launches DHX Brands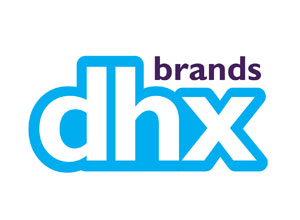 DHX Media, an independent creator, producer, distributor, and licensor of children's entertainment content, is bringing all its licensing and merchandising activity together under a new dedicated consumer products arm called DHX Brands.
The new division will focus all activity around the company's core slate of high-profile licensed properties under the DHX Brands banner, bringing together licensing, brand management, and creative services teams.
As part of the refocus of DHX Media's licensing business, Peter Byrne will assume increased responsibility as executive vice-president of DHX Brands, alongside his role as CEO of DHX Media's subsidiary licensing agency business CPLG. He will be supported by a UK-based team that will have global responsibilities. Tor Bushell takes on the position of vice-president of Brand Management, DHX Brands responsible for all brand and marketing for the DHX stable of properties. Paul Keech will assume an expanded role as vice-president of creative services, DHX Brands, responsible for the creative support for both distribution and consumer products. Tom Roe is appointed commercial director, DHX Brands, transitioning from CPLG to oversee all commercial aspects as licensor and manage a growing network of international agents.
CPLG will be the appointed agent for selected DHX Brands in all of their subsidiary territories, including the recently expanded presence in North America under Ted Larkins. Both Erin Dippold and Al Fedrigoni will form part of the new North American Consumer Products team at CPLG reporting to Larkins.
DHX Brands will develop licensing strategies for select entertainment brands from the DHX stable including the recently acquired Teletubbies, as well as expanding the support on proven properties such as Yo Gabba Gabba!, In the Night Garden, and Caillou. DHX has also recently added the Degrassi franchise to its slate and will be seeking merchandising opportunities for that property as well as for Ella the Elephant and Johnny Test.
Trending on TTPM: Action Figures
TTPM is showcasing what's trending in each specific product category. Today it's Action Figures. This trending list is determined by consumers. It's the number of page views for that item in the previous 30 days and is updated every 24 hours.