Amazon Is Exclusive Home to Fireman Sam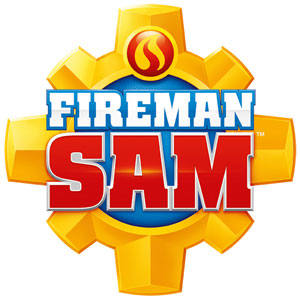 HIT Entertainment, a division of Mattel's Fisher-Price, announced that Amazon will be the exclusive U.S. home to the preschool franchise Fireman Sam, bringing TV episodes, eBooks, apparel, toys, and more to Amazon.com.
In addition to merchandise, the Fireman Sam TV episodes will be available to stream or download in Amazon Instant Video, Prime Instant Video, and FreeTime Unlimited. Amazon's Fireman Sam content hub debuted on June 3, and HIT and Amazon will introduce Fireman Sam consumer products in the U.S. for the first time later this year.
Fireman Sam has been racing to the rescue of his friends and colleagues in all sorts of perilous situations for more than 25 years. Based in the Welsh village of Pontypandy, the series continues to be top rated globally airing in more than 60 languages with market awareness in more than 100 countries. Fireman Sam is a top-rated boys' preschool show in the UK, France, Germany, Italy, Benelux, Israel, and Poland.
Hello Kitty's 40th Anniversary Celebration
Sanrio, Inc., is kicking off a year-long celebration for Hello Kitty's 40th anniversary. Sanrio has partnered with Target for a first-of-its kind Hello Kitty fan convention. Hello Kitty Con 2014—The Fan Convention will take place October 30–November 2 at The Geffen Contemporary at MOCA in Little Tokyo, Downtown Los Angeles. (Hello Kitty's official birthday is November 1.) A limited number of tickets are available now for purchase on the 40th anniversary microsite at Sanrio.com.
Fans will enjoy a full lineup of events and activities including the Hello Kitty Super Supermarket featuring a curated selection of vendors offering convention exclusives, products, and experiences; a Hello Kitty retrospective and vintage shop selling rare collectibles from the past; integrated workshops, lectures, and panel discussions; a tattoo shop; arcade; art installations; photo opportunities, and more. Attendees will also get sneak peeks into upcoming projects and can find limited-edition convention-only products and global exclusives.
Target will also offer special Hello Kitty 40th anniversary product collections available at Target stores nationwide and online at Target.com beginning September 14.
In addition, The Japanese American National Museum (JANM) in Los Angeles will host the Hello Kitty Museum Exhibition, the first exhibition of its kind in honor of Hello Kitty, opening October 11 and on view through April 26, 2015. Hello! Exploring the Supercute World of Hello Kitty will celebrate Hello Kitty's brand legacy and her influence on art and culture. Fans will have the opportunity to explore the evolution of Hello Kitty through a product retrospective of rare and iconic pieces from Sanrio's archives, an art exhibit featuring 40 mixed-media works by contemporary artists, lectures, panel discussions, classes, and workshops. JANM is located adjacent to the Geffen Contemporary at MOCA in Little Tokyo.
Trending on TTPM: Apps for Kids
TTPM is showcasing what's trending in each specific product category. Today it's Apps for Kids. This trending list is determined by consumers. It's the number of page views for that item in the previous 30 days and is updated every 24 hours.