Miller Named President of Cartoon Network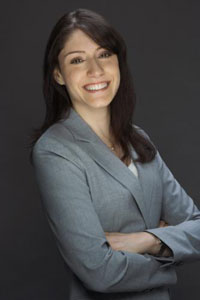 Christina Miller has been named president and general manager of Cartoon Network, Adult Swim, and Boomerang, as well as their digital brand extensions, including CartoonNetwork.com and AdultSwim.com.
Miller will be responsible for leading the business in North America and working closely with Turner International. She will lead a team of business and creative executives that includes, Rob Sorcher, chief content officer, Cartoon Network and Mike Lazzo, executive vice-president/creative director, Adult Swim.
Prior to the announcement, Miller was general manager of NBA Digital and senior vice-president of Turner Sports Strategy/Marketing/Programming, where she oversaw the day-to-day operations for the NBA Digital portfolio, which includes NBA TV, the league's 24-hour digital television network, NBA.com, WNBA.com, NBA League.com, NBA League Pass; and the league's broadband and wireless businesses.
Miller joined Cartoon Network Enterprises in 2005 and was responsible for building the division's first global, multi-property, strategic partnership, which brought the entire Cartoon Network portfolio of toys to market. She also launched CNE's first consumer products franchise Ben 10, overseeing the development of the property in all key categories.
Before joining Turner, Miller served as senior vice-president of brand licensing for HIT Entertainment.
Stone Newman Named President Genius Brands Global Consumer Products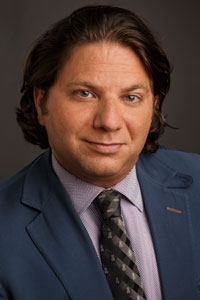 Genius Brands International, Inc., (GBI) announced the appointment of Stone Newman to the newly created post of president, global consumer products.
Newman will work with retailers and licensees to build comprehensive consumer products programs for each of the company's brands, including Baby Genius, Secret Millionaires Club, Stan Lee's Mighty 7 (SLAM 7), Thomas Edison's Secret Lab, and others. He will also appoint and oversee a team of licensing agencies from around the world to operate as sub agents.
In addition to assuming responsibility for GBI's existing brands, Newman will continue to manage licensing programs represented by his former company, Art + Science International, including Psycho Bunny, From Frank, Celessence Technologies, WowWee brands, ElectroKidz, MIP, and Archie Comics. These brands will now be managed under GBI's wholly owned subsidiary, A Squared Entertainment, LLC.
Previously, Newman founded and built Sababa Toys. He also worked in marketing and licensing at Hasbro Toys.
BOOMco. Challenge During Nickelodeon's Kids' Choice Sports Awards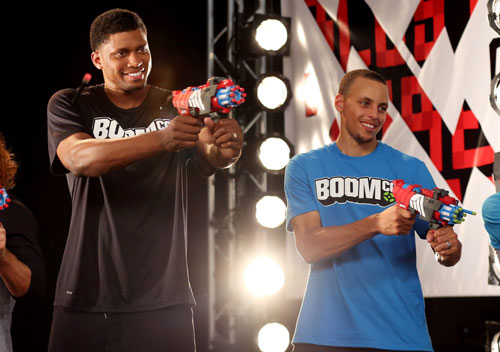 Mattel announced that professional basketball players Stephen Curry (Golden State Warriors) and Rudy Gay (Sacramento Kings) are partnering to promote BOOMco., an all-new line of blasters from Mattel. Curry and Gay, each leading a team, will go head-to-head tonight during Nickelodeon Kids' Choice Sports Awards, in the BOOMco. Blaster Challenge.
Tune-in to the BOOMco. Blaster Challenge on July 17, the night of the Nickelodeon Kids' Choice Sports Awards show, to find out which athlete will be named Ultimate Blaster Champion. To see BOOMco.'s line on TTPM, click here.
Trending on TTPM: Character Books
TTPM is showcasing what's trending in each specific product category. Today it's Top Popular Character Books. This trending list is determined by consumers. It's the number of page views for that item in the previous 30 days and is updated every 24 hours.