Brand Central Signs Drybar for Licensing
Brand Central announced that it has been selected by Drybar, the nation's leading blowout destination, to help further extend the brand. Drybar will now leverage Brand Central's licensing and brand development expertise to help take the company to the next level for its growing customer base.
With 37 locations nationwide, Drybar is currently servicing more than 100,000 clients a month of all ages across the country. Alli Webb, the founder of Drybar and stylist of nearly 20 years, recognized an opportunity in the marketplace for high-quality, affordable blowout services—no color or cuts, just blowouts. Brand Central will seek out strategic partnerships for Drybar across a variety of lifestyle categories including beauty, kids, and home décor.
Licensing Deals for KISS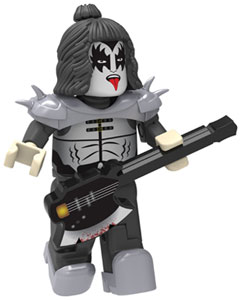 Epic Rights, representing the merchandising, licensing, e-commerce, and digital media interests of KISS, has secured licensing agreements with Bif Bang Pow!, Figures Toy Company, and K'NEX for the development of new toy lines for the iconic brand.
Bif Bang Pow! will create 3 3/4-inch scale KISS action figures, stationery products, tin totes, drinkware, license plate frames, nesting dolls, and other products. Slated for release in early 2015, the line will be distributed exclusively through EE Distribution, a division of Entertainment Earth, Inc., and sold directly to consumers via its website, www.entertainmentearth.com as well as additional specialty retailers.
Figures Toy Company is introducing KISS action figures reminiscent of the classic figures first released in 1977–78 by the Mego Toy Company. The figures, each with rooted hair, cloth clothing, and 16 points of articulation, will be available in 18-inch, 12-inch, and 8-inch versions. The figures will be distributed in Q1 2015 by Toys "R" Us, Entertainment Earth, KISS Museum, KISS Army Warehouse, Comic Book & Hobby Stores, and Big Bad Toy.
K'NEX has developed KISS buildable figures including costumes, musical instruments, and a stage to display the completed band members. K'NEX has also produced a KISS Rock Stage Big Rig Building Set, which includes two roadie figures. The K'NEX KISS licensed products are currently available through www.knex.com and various independent toy retailers.
H&M, Chupa Chups in Deal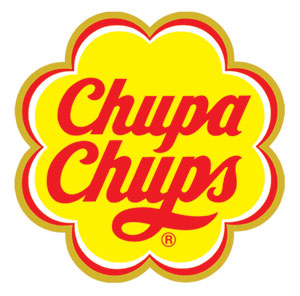 Fashion retailer H&M has teamed up with Chupa Chups lollipops to launch a range of apparel and fashion accessories. The Chupa Chups brand has taken its iconic logo and imagery to create a large portfolio of designs. H&M will create a range of products for kids and teens.
The new fashion collection will hit the retail shelves of H&M stores worldwide at the end of 2014.
Ford's Garage Restaurant Signs Deal with Ford Motor Co.
Ford's Garage, a burger and craft beer restaurant with three locations, announced that it has entered into a brand licensing agreement with the Ford Motor Company. The Fort Myers, Fla.-based restaurant chain is the first in its industry to be issued rights to the iconic blue oval logo and Ford's brand imagery including archived historical photographs, images of vehicles, and actual Model-Ts.
Marc Brown, a partner in the original Ford's Garage, served as liaison between the two entities. Ford is represented by Global Brand Licensing.
Tech 4 Kids, Flappy Bird in Deal
Tech 4 Kids announced a licensing agreement with popular app, Flappy Bird. Tech 4 Kids will turn this app-based game into off-line play with new toy and lifestyle products in time for the game's relaunch.
Flappy Bird Mash'Ems is a squishy, stretchy, fun collectible, which will be available in six different Flappy Bird characters later this year. Tech 4 Kids will announce further branded items through 2014
Curious George Is NYC Family Ambassador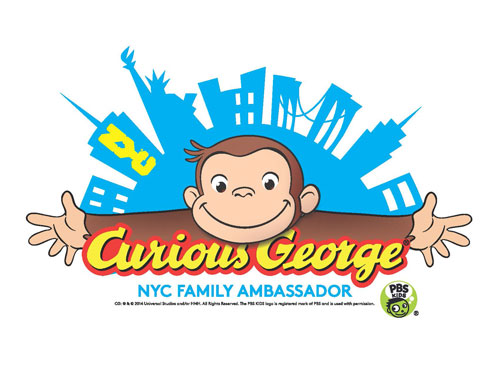 NYC & Company, New York City's official tourism, marketing, and partnership organization announced that Curious George is the sixth Official NYC Family Ambassador. This is in joint effort with NBCUniversal, Houghton Mifflin Harcourt (HMH), and PBS KIDS. As part of the yearlong collaboration, Curious George will encourage family travel to the city's five boroughs by highlighting New York City as a family-friendly destination.
The Official NYC Family Ambassador campaign will be promoted through bus shelters across the five boroughs; weekly social media posts highlighting fun facts about NYC; Taxi TV commercials running in NYC taxi cabs; and digital media targeting the city's top regional markets such as Baltimore, Boston, Philadelphia, and Washington, D.C.
Curious George is the sixth Family Ambassador after Where's Waldo? in 2013, The Muppets in 2012, The Smurfs in 2011, Dora the Explorer in 2010, and Sesame Street in 2009.
Mercer Mayer's Little Critters Book Series in Deal with Kohl's
Infinity Licensing, LLC has brokered a deal for exclusive merchandise based on Mercer Mayer's classic Little Critter book series. The line will be sold as part of Kohl's Department Stores Kohl's Cares for Kids back-to-school 2014 promotion. A variety of plush toys and books are currently available in more than 1,150 Kohl's Stores nationwide.
First published in 1975, Mercer Mayer's classic Little Critter book series features more than 200 titles and has sold more than 150 million copies.
Bananagrams Book to Be Published
The Collins Little Book of Bananagrams to be published this fall by Collins will offer hints and tips to fans of the game Bananagrams. Written by Bananagrams fanatic and the brand's creative consultant, Deej Johnson, along with word-game champion, Mark Nyman, the book is packed with words and facts.
Looney Tunes Strawberries Now Available
Warner Bros. Consumer Products (WBCP) and Central West Produce (CWP) announced a partnership to bring the Looney Tunes characters to the fresh produce aisles. Animated favorites such as Bugs Bunny, Tweety, and Taz will be featured on Central West Produce's specially packaged strawberries, which are set to hit stores this month.
CWP grows conventional and organic strawberries year-round in California, Florida, and Mexico.
Gymboree, World of Eric Carle in Deal
The Joester Loria Group (TJLG) has partnered The World of Eric Carle with The Gymboree Corporation, a children's apparel retailer, for a multi-category infant and toddler apparel and sleepwear collection launching this fall. Gymboree will offer World of Eric Carle toddler playwear and sleepwear for boys, girls, and unisex, which will debut in more than 600 Gymboree stores and online at gymboree.com in September.
The program will be supported with marketing and in-store events. In addition to the apparel and sleepwear, Gymboree will sell World of Eric Carle plush and books starting this fall and will debut an infant collection with Carle's characters in spring 2015.
TJLG is the global licensing agent for The World of Eric Carle.
Agents Signed for Little House on the Prairie
Friendly Family Productions announced the appointment of V.I.P. Entertainment & Merchandising AG to develop a classic licensing program for Little House on the Prairie in Germany, Austria, and Switzerland.
This follows the recent announcement of Knockout Licensing to represent Little House on the Prairie in the U.S. and Canada with Metrostar representing the brand in the UK and Ireland.
Written by Laura Ingalls Wilder, The Little House on the Prairie books have sold more than 60 million copies in 100 countries and continue to captivate new generations of readers.
Wilder's stories were adapted into one of television's most successful and long-running series, which has been televised for 40 years and is currently broadcast in 33 countries around the world.