Moose Toys Signs The Licensing Shop for Shopkins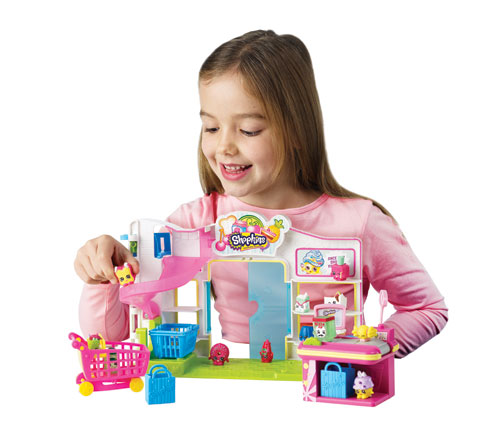 Moose Toys announced the appointment of The Licensing Shop, Inc., as its exclusive merchandising and licensing agent for its new girl toy product line Shopkins for the United States and Canada. Shopkins hit retail shelves in June.
Shopkins are miniature, grocery-themed collectibles that come with shopping bags and baskets. With more than one million views on Shopkins YouTube in less than six weeks and more than five million views on videos posted by independent toy reviewers, Shopkins is shaping up to be Moose's biggest brand ever, according to the company.
"We are thrilled to be working with The Licensing Shop again," said Paul Solomon, co-CEO of Moose Toys. "They helped us to build a robust licensing program for The Trash Pack so we know they'll be able to ride the wave of another toy phenomenon."
View Shopkins reviews on TTPM here.
Sony Pictures to Release New Annie Movie in December
Sony Pictures announced that Annie will be in theaters on December 19. This contemporized version features a star-studded cast that includes Jamie Foxx, Quvenzhané Wallis, Rose Byrne, Bobby Cannavale, and Cameron Diaz.
Sony and Target have announced a partnership with Annie costume designer, Renée Ehrlich Kalfus. The 25-piece collection of girl's apparel and accessories will be available starting on November 16. Read more about it here.
Trending on TTPM: Educational Toys
TTPM is showcasing what's trending in each specific product category. Today it's Educational Toys. This trending list is determined by consumers. It's the number of page views for that item in the previous 30 days and is updated every 24 hours.