Discovery, Hasbro Announce Discovery Family Channel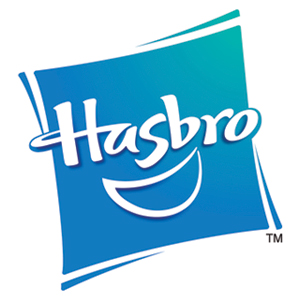 Discovery Communications and Hasbro announced that The Hub Network will become Discovery Family Channel effective October 13, 2014. The network will broaden its programming focus to serve families in primetime and continue to air Hasbro Studios children's content in the daytime.
Discovery Family Channel will continue as a joint venture of Discovery Communications and Hasbro, with Discovery Communications taking a 60 percent ownership position in the channel and Hasbro's stake decreasing to 40 percent. The network will be consolidated and managed under the Discovery portfolio of networks. The Hub Network reaches nearly 70 million U.S. homes, according to the statement issued.
During the daytime, Discovery Family Channel will offer a lineup of new Hasbro Studios' series as well as library programming, including My Little Pony, Littlest Pet Shop, and Transformers Rescue Bots, while during primetime, the network will serve a family audience that began to develop under The Hub Network. Primetime programming will draw from Discovery's content.
Under the executive management of group president Henry Schleiff, Tom Cosgrove will assume the role of general manager of Discovery Family Channel. Schleiff has overseen the successful turnaround and growth of several networks within the Discovery portfolio, according to the company. Previously, Cosgrove served as executive vice-president and COO of Discovery Channel and Science Channel. He has held senior leadership positions at ABC Family, Fox Family, Fox Kids, and TV Guide Channel prior to his time at Discovery. Most recently, he led 3net and 3net Studios.
Saban, Netflix Reintroduce Popples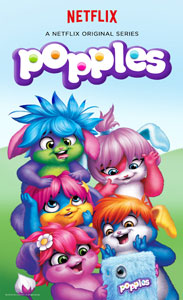 Saban Brands and Netflix, Inc., announced an original Popples series exclusively for all Netflix members worldwide. This new animated series will reimagine the nostalgic property of characters that transform from fluffy balls to furry friends and back again. Originally introduced in 1985, Popples made its debut with a toy line followed by what became a Saturday morning television show. Netflix will transport viewers into the colorful world of Popplopolis with 26 half-hour episodes, beginning in late 2015.
Saban Brands is producing the new Popples series with ZAG Entertainment, exclusively for Netflix.
Trending on TTPM: Eco-Friendly Toys
TTPM is showcasing what's trending in each specific product category. Today it's Eco-Friendly Toys. This trending list is determined by consumers. It's the number of page views for that item in the previous 30 days and is updated every 24 hours.