Nick Opens Shops Worldwide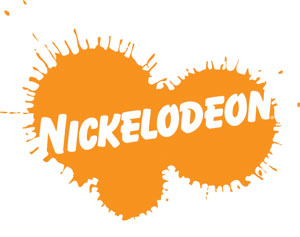 Nickelodeon Viacom Consumer Products has partnered with Entertainment Retail Enterprises to create Nickelodeon stores in key global markets, beginning with a flagship specialty retail store in London.
Opening to the public in the second quarter of 2015, the UK's first flagship Nickelodeon store will be located at No.1 Leicester Square. The new multi-level store will include state-of-the-art multimedia and interactive elements to create a showcase for a broad range of products based on Nickelodeon's properties, including SpongeBob SquarePants, Teenage Mutant Ninja Turtles, and Dora the Explorer. In addition, the store will feature products from a select group of global licensees to create an optimal customer experience for Nickelodeon fans from around the world.
To date, Entertainment Retail Enterprises and Nickelodeon have launched two Nickelodeon stores in Panama and Riyadh, Saudi Arabia in 2014, with another store opening in Jeddah, Saudi Arabia by the end of 2014. Nickelodeon and Entertainment Retail Enterprises have extended this relationship to launch additional stores across five continents in key global markets and premier tourist destinations. Entertainment Retail Enterprises is responsible for creating the Flagship Store Designs and mall retail environments. The stores will be located in markets where there is a high brand awareness and on-air presence for Nickelodeon. They will also feature Nickelodeon branding, with a new brighter base design to promote awareness while optimizing the brand identity in global markets.
Saban to Create Cirque-Inspired Preschool Series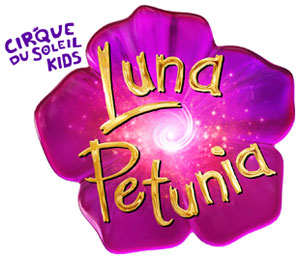 Saban Brands and Cirque du Soleil Média announced Luna Petunia as the title for an original preschool property inspired by the Cirque du Soleil brand. The series will chronicle the adventures of a little girl named Luna Petunia who lives in our world and plays in a dreamland where she learns how to make the impossible possible. Luna Petunia will come to life as a new television series, followed by a full consumer products line along with interactive and digital content.
Luna Petunia is an all-new property developed in partnership by Saban Brands and Cirque du Soleil Média with show runner Bradley Zweig.
AwesomenessTV Launches Pop-Up Shop
DreamWorks Animations' AwesomenessTV YouTube network is taking the channel offline and into stores with the opening of its pop-up shop, Scene@AwesomenessTV, in Los Angeles, Calif. Located near Melrose, Scene@AwesomenessTV will feature select merchandise and appearances by AwesomenessTV talent to create a unique venue for teens to shop, share, and engage. In addition to curated and customizable merchandise and products for fans, Scene@AwesomenessTV will feature talent meet-ups, performances, and other events as well as an online component with AwesomenessTV creators shooting videos in and around the store. The shop is expected to open in time for holiday shopping.
9 Story Entertainment Rebrands

9 Story Entertainment has rebranded as 9 Story Media Group, effective immediately. The new corporate name comes shortly after ZM Capital and media entrepreneur Neil Court became equity investors in the organization.
"9 Story Media Group better reflects the new structure of the company and the increasing diversity of the company's business activities," said Vince Commisso, president and CEO, 9 Story Media Group. "While producing and distributing shows remain absolutely central to our business model, the new name better encapsulates our vision to become a global leader in kids and family focused IP."
9 Story Media Group is a leading content creator, marketer, and distributor of kid- and family-focused programming, such as Daniel Tiger's Neighborhood, Wild Kratts, Numb Chucks, Arthur, and Peg + Cat. 9 Story Media Group is owned by Senior Management, ZM Capital, and media entrepreneur Neil Court.
Moose Toys, Nelvana Team for Shopkins, Mutant Mania
Corus Entertainment's Nelvana has partnered with Moose Toys to explore developing content for two of Moose Toys' key new brands, Shopkins and Mutant Mania.
"We believe content is key to engaging kids and deepening their relationship with our brands," says Paul Solomon, Co-CEO of Moose Toys. "Nelvana is the perfect partner to bring our brands to life and we are very excited to be working with them."
Shopkins is a line of miniature grocery-themed collectibles, for girls ages 4­–7, that come with mini shopping bags and baskets. The Shopkins brand also includes a series of webisodes on YouTube, which have garnered more than 4.6 million views in just 12 weeks.
The Mutant Mania line of mix-and-match wrestling toys combines the over-the-top world of wrestling with wacky mutant characters for boys ages 6–11. Mutant Mania toys earned a spot on the Toys "R" Us Hot 20 list for the 2014 holiday season and will be available in 85 territories in 2015.
Trending on TTPM: Dress-Up
TTPM is showcasing what's trending in each specific product category. Today, it's Dress-Up. This trending list is determined by consumers. It's the number of page views for the previous 30 days and is updated every 24 hours.