Cupcake Digital Acquires Little Bit Studio
Cupcake Digital has acquired Little Bit Studio, developers of the Bugs and Buttons series of apps for children. This is the second acquisition this year for Cupcake Digital, following the purchase of iStoryTime.
Little Bit Studio will fold into Cupcake Digital's broader structure of technology and marketing resources that will result in new products and marketing initiatives. The company will be making an initial investment in marketing and advertising to support the introduction of new products as early as the first quarter of 2015.
Little Bit Studio founders Scott Vann and Jason Luber will hold senior positions at Cupcake Digital, deepening the company's experience in programming and creative production.
Hasbro, The Autism Project Develop ToyBox Tools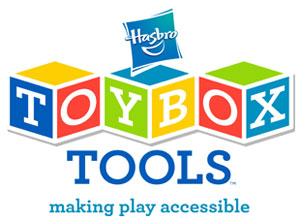 Hasbro announced the launch of ToyBox Tools, an initiative that aims to bring the joy of play to children with developmental disabilities. Through expertise provided by The Autism Project, which has a long-standing philanthropic relationship with the Hasbro Children's Fund, ToyBox Tools provides a series of instructional videos, printed instructions, play-mats, and more for several classic Hasbro brands. These supportive tools will serve as a free, online resource for parents, caretakers, and educators to make play easier and more accessible for children that need support.
ToyBox Tools will offer three levels of tools available for those who need support: basic play, expanding play, and social play. Parents and caregivers can visit the ToyBox Tools site, access the tools they need, download and print them for use at home or in the classroom. Each level caters to different aspects of play that children may need help with, like simply introducing the toy and how to use it, experiencing alternative ways to play with a toy and encouraging taking turns with peers. ToyBox Tools recognizes that parents and caregivers know their child's ability best and encourages them to use their judgment in selecting the right product and level of play appropriate for their child. Supportive tools are included for Hasbro products such as Mr. Potato Head, Play-Doh Dr. Drill 'N Fill, and Trouble.