Jim Henson Co., Cyber Group Studios in TV Deals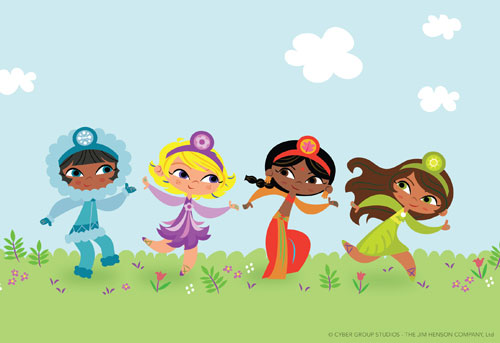 The Jim Henson Company and Cyber Group Studios have finalized a first-time agreement to co-finance and co-produce two new children's series, Jim Henson's Enchanted Sisters and Cyber Group Studio's Boubouh! Animation for both series will be produced at Cyber Group Studios. The Jim Henson Company's CEO Lisa Henson and executive vice-president of children's entertainment Halle Stanford will serve as executive producers.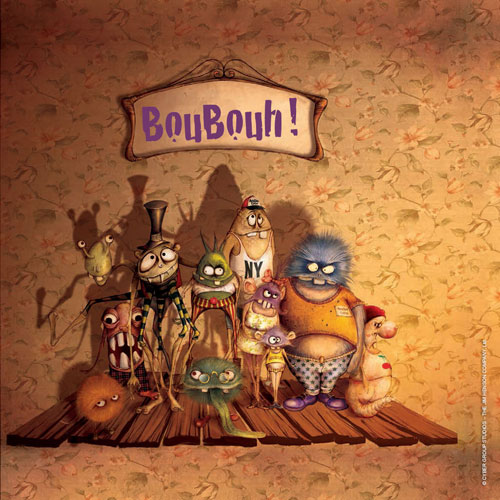 Jim Henson's Enchanted Sisters is an animated series for ages 5–8 with fantastical comedy-adventure stories featuring the Sparkles: Spring, Winter, Summer, and Autumn, four sisters who come together every three months to join their Mother Nature in a ceremony that changes the seasons in our world. It is based on the book series of the same name, Jim Henson's Enchanted Sisters. Elise Allen, who has previously written episodes of Sid the Science Kid and Dinosaur Train, and the author of the book Anna's Icy Adventure (Disney's Frozen), will serve as the writer for the series.
Based on the book Boubouh! written by Ingrid Chabbert and illustrated by Amandine Duggon, Cyber Group Studios' Boubouh! stars a typical monster of the same name. He's hairy, he squints, and has two huge teeth. He's the type of monster that would normally scare kids out of their wits. Except Boubouh is not a typical monster, rather he's scared of kids.
The Very Fairy Princess to Become TV Series
Corus Entertainment's Nelvana Enterprises announced that it is partnering with actress and author Julie Andrews and her daughter Emma Walton Hamilton to develop a new animated girls' preschool TV series based on their No. 1 New York Times bestselling book series, The Very Fairy Princess.
The TV series will focus on Geraldine, for whom being a very fairy princess is less about appearances than it is about knowing what makes your heart sing, and having the courage to share that with others. Slated to launch on air in 2016, the series will be jointly developed with Andrews and Walton Hamilton and produced at Nelvana Studio in Toronto.
The Very Fairy Princess franchise, which is part of The Julie Andrews Collection, and published by Little, Brown Books for Young Readers, first launched in 2010. Illustrated by Christine Davenier, the book series includes eight titles, with a ninth book, The Very Fairy Princess: A Spooky, Sparkly Halloween, due out later this year.
What's New in Action Figures on TTPM
TTPM is showcasing the newest toys in each specific product category. Today, see what's new in Action Figures. For the latest in toy reviews as well as what's trending, visit TTPM.com.