Masri Joins The Fred Rogers Company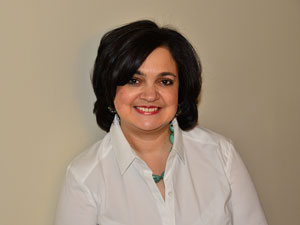 The Fred Rogers Company announced the hiring of Suzanne Masri as director of marketing and communications, following more than 20 years at WETA Washington, D.C., one of the largest producing stations of new content for public television in the United States. She reports directly to Paul Siefken, vice-president, broadcast and digital media.
She will oversee the promotion and publicity efforts of the company's broadcast and digital content, along with events and community outreach, trade announcements, and staff and corporate news. Masri will also manage the marketing and press materials for multiple children's media properties.
Bush Upped at NPD Group
The NPD Group, Inc., announced in March that it has named Tim Bush as group president, North America, overseeing NPD commercial practice areas for 14 industries. Bush replaces Dennis Brown, who has been named group operating officer, a new position supporting the company's strategic growth initiatives.
Bush leads the commercial teams providing tracking, premium services, and business solutions across the United States, Canada, and Mexico. He will also play an integral role in NPD's ongoing development of new solutions to address key marketing, sales, and strategic planning issues.
Bush joined NPD in 2000. Most recently, he was group president for Asia and NPD's technology analyst business. Before joining The NPD Group, he held executive positions at Nielsen, American Express, and Time Warner.
Spin Master Names The Variable as AOR
Spin Master has named advertising agency The Variable as its lead integrated marketing agency of record (AOR) for its remote-controlled, robotics, and activities categories, supporting brands such as AirHogs, Zoomer, Bunchems, and others. The Variable will lead strategy, creative, and integrated planning across all channels, with MediaCom New York as the media planning and buying partner, and Zeno Group as the public relations partner. The Variable will begin work immediately with creative expected to debut in late summer.
Enright Joins Bravo Sports
Patrick Enright joins Bravo Sports Corp. as senior vice-president of sales. Enright will be the counterpart to senior vice-president of sales JD Bright, who has been a leader at Bravo Sports for over 20 years. Bright and Enright will report directly to Bravo Sports CEO, Leonardo Pais.
Enright brings with him a wealth of experience from more than 20 years in consumer products, serving in similar capacities for companies such as Yvolution USA, Inc., MEG Toys, Dream Intl, and TOMY Corporation.