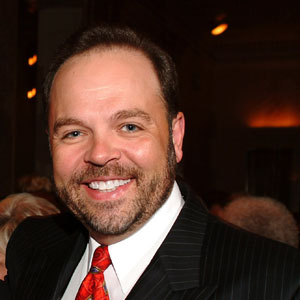 The Toy Industry Association (TIA) announced that Stephen J. Pasierb will join TIA at the end of April as president and CEO. TIA says he will be responsible for leading the growth, development, and oversight of the association, whose more than 750 member companies account for 90 percent of U.S. domestic toy sales. Pasierb will succeed current president and CEO Carter Keithley, who will retire at the end of April.
Pasierb previously served as president and CEO of the Partnership for Drug-Free Kids. He assumed the leadership role in 2001 after eight years of working with the organization. Under his guidance, the Partnership launched several successful advocacy programs in prevention, intervention, and in support of addiction treatment.
"After serving for nearly 15 years at the helm of the Partnership, Pasierb has demonstrated highly successful organizational and fiscal management abilities, and is well-positioned to enhance TIA's member services and support," said John Gessert, chairman of the TIA board of directors and president of American Plastic Toys. "His background and talent set are ideal for advancing our efforts in promoting toy safety and elevating awareness of the critical benefits of play in child development. We look forward to welcoming Mr. Pasierb's tremendous experience and talent to TIA."
In addition to his leadership experience, he has acted as a frequent commentator in broadcast news and on social media, where he has discussed a range of issues. This aspect of his work has included appearances on major media outlets nationwide.
Prior to his tenure at the Partnership, Pasierb served in the Maryland Executive Department under Governor William Donald Schaefer as manager of marketing and media communications for the Governor's Drug & Alcohol Abuse Commission. Before that, he worked as an account supervisor and new business development director at Freed & Associates, a Baltimore-based advertising and public relations agency, and vice-president of media services at GNVC Communications, a business-to-business communications firm in Pittsburgh.
He holds a Masters of Education in communications media and a Bachelor of Science in criminology. He currently serves on the board of directors of the Treatment Research Institute, affiliated with the University of Pennsylvania, and is a member of the organizing committee of Advertising Week in New York City.