DC Super Hero Girls Launches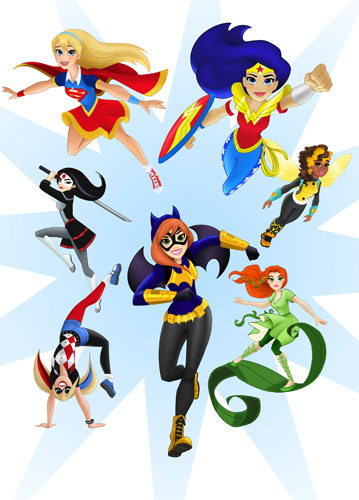 DC Entertainment, Warner Bros. Animation, Warner Bros. Consumer Products, and Mattel are joining forces this fall to launch DC Super Hero Girls. Featuring DC Comics' most powerful and diverse line-up of female characters as relatable teens, DC Super Hero Girls will play out across multiple entertainment content platforms and product categories to create an immersive world.
Developed for girls ages 6–12, DC Super Hero Girls centers on the female Super Heroes and Super-Villains of the DC Comics universe during their formative years—prior to discovering their full super power potential. Featuring a completely new artistic style and aesthetic, DC Comics' icons such as Wonder Woman, Supergirl, Batgirl, Harley Quinn, Bumble Bee, Poison Ivy, Katana, and many more make their teenage introduction. Each character has her own storyline that explores what teen life is like as a superhero, including discovering her unique abilities.
The initial launch of DC Super Hero Girls in fall 2015 will include an immersive digital experience, original digital content, and digital publishing—providing opportunities for girls to interact with characters, learn about the storylines, and engage in customizable play. TV specials, made-for-videos, toys, apparel, books, and other product categories will begin to rollout in 2016.
As master toy licensee, Mattel is collaborating with DC Entertainment, Warner Bros. Animation, and Warner Bros. Consumer Products on DC Super Hero Girls' narrative creation, interactive digital activations, and a toy line launching in 2016. Mattel's introductions include a line of characters for the action figure category and fashion dolls featuring strong, athletic bodies that stand on their own in heroic poses.
The Random House Books for Young Readers imprint of Random House Children's Books has been appointed the master publishing partner for the franchise and will be creating a portfolio of books beginning in spring 2016. Random House's publishing program will be complemented by a series of original graphic novels from DC Entertainment. LEGO has also been signed to create building sets. Additionally, consumer products partners around the world will create a line dedicated to DC Super Hero Girls across all key categories.
Avatar to Become Global Exhibition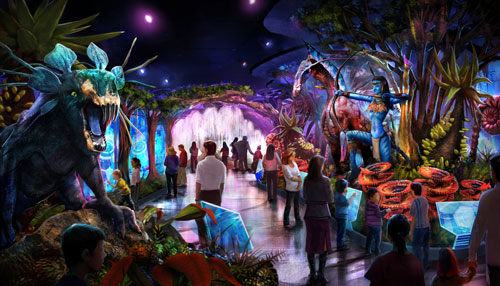 Global Experience Specialists, Inc., (GES) announced a partnership with Twentieth Century Fox Consumer Products to develop and tour an exhibition based on James Cameron's Avatar. The state-of-the-art global touring exhibition, which will kick off in fall 2016, is inspired by the creatures and environments of the world of Pandora first introduced in the film. Fox and GES are developing the interactive attraction in consultation with James Cameron and Jon Landau's Lightstorm Entertainment.
GES, producer of touring-themed attractions and live events across the globe, will design, produce, and tour the Avatar exhibition to multiple global markets to be announced at a later date.
What's New in Bubble Toys on TTPM
TTPM is showcasing the newest Bubble Toys. For the latest in toy reviews as well as what's trending, visit TTPM.com.