Out of the Blue Partners with Dept of Education
Out of the Blue Enterprises, the creators of Super Why!, which is airing on PBS Kids, announced its participation with the U.S. Department of Education's Accessible Television Portal Project, a subscription video on demand service (SVOD) that will digitally stream children's and family television shows to students with disabilities.
The programs will be made available free, on-demand, to qualifying students with disabilities. All of the programming on the portal has been audio described and captioned, which opens up the TV shows to millions of students who are visually and hearing impaired.
To watch Super Why! on the new SVOD Portal, teachers and parents can visit www.dcmp.org, and apply for a disability-restricted admittance to the portal. Once approved, they can access the free shows via the web, mobile phones and tablets, mobile apps, and set-top boxes. The portal itself is fully accessible so children with disabilities can locate any featured program without difficulty. The site also includes more than 80 episodes of 20 different children's television programs with more content planned over the next two years.
Model Lisa Ray Forms Licensing Company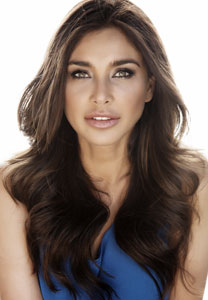 International actress, TV host, and model Lisa Ray has joined forces with a management team to form Lisa Ray Worldwide, a company dedicated exclusively to turning her into a lifestyle brand. In early 2015, Lisa Ray Worldwide entered into an exclusive partnership with The Licensing Shop, Inc., (TLS), which will help develop her into a brand.
Ray began her career in Mumbai when she was catapulted into a modeling career at the age of 16. She went on to excel in the fashion and entertainment business in India. She attended drama school in London and is an award-winning actress who starred in Canada's Oscar nominated film, Water.
She returned to Toronto in 2009 after a diagnosis of Multiple Myeloma, an incurable bone marrow cancer. She chronicled her experiences with cancer in a blog called The Yellow Diaries.
After a stem cell transplant in December 2009, she has filmed a six-part series on travel and jewelry for Discovery Channel in India, took on the role of the host of Top Chef Canada on Food Network, has partnered to open a yoga studio. Working with Splendid Indian Closet, she debuted her sari fashion line in the U.S. She has partnered with Indian Design House, Satya Paul, to design an exclusive line of cocktail sarees inspired by her challenges with cancer, with a portion of sales going to the David and Molly Bloom Research Chair for Multiple Myeloma.
In 2012, Ray was named Ambassador for the Pantene Beautiful Lengths Campaign and recognized with a Facing Cancer Together Award of Honor by the Look Good Feel Better Charitable Program.
What's New in Shopkins on TTPM
TTPM is showcasing the newest Shopkins toys. For the latest in toy reviews as well as what's trending, visit TTPM.com.