Disney Announces Force Friday to Launch Movie Product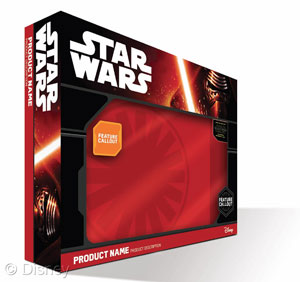 Disney Consumer Products and Lucasfilm announced Force Friday on StarWars.com earlier this week. The global event for fans of all ages will celebrate the launch of merchandise inspired by the highly anticipated film, Star Wars: The Force Awakens. Toys, collectibles, books, apparel, and more will hit shelves on September 4, 2015, at 12:01 a.m. with stores around the world—including Disney Stores—opening their doors for a celebration of all things Star Wars.
Fans wanting to be the first to get their hands on movie merchandise will be able to visit their local retailer starting at midnight on September 4 and are encouraged to document their experience on social media, using the hashtags: #ForceFriday #MidnightMadness.
Also revealed for the first time is new Star Wars: The Force Awakens packaging, which is shown here. It highlights the much buzzed about masked villain of the film, Kylo Ren. The ominous shadowy figure and the red lightsaber he wields will be featured on Star Wars product packaging beginning September 4, 2015.
Peppa Pig Live Show Debuts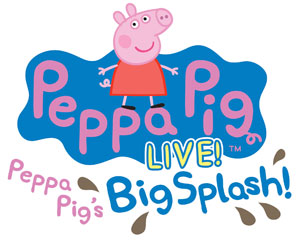 Entertainment One (eOne) announced that Peppa Pig will star in a U.S. theatrical tour, Peppa Pig's Big Splash. The live stage show will visit 23 East Coast cities this November and December, including Washington D.C., Pittsburgh, and Boston, before a second leg takes Peppa to additional U.S. cities in 2016.
Citi Cardmember and Facebook presale tickets, as well as VIP packages that include a meet and greet, launched yesterday. Citi Cardmember Preferred Tickets and general public tickets are on sale tomorrow.
Peppa Pig's Big Splash is a live show, based on the Peppa Pig television series, which airs on Nick Jr. It is a fully immersive musical production featuring a dozen familiar and original songs, as well as an interactive sing-a-long. The tour is produced by Red Light Management, Fiery Light, and eOne.
What's New in Sports Toys on TTPM
TTPM is showcasing the newest Sports Toys. For the latest in toy reviews as well as what's trending, visit TTPM.com.