Licensing Show/ASTRA 2015
ASTRA Announces Excellence Awards
The American Specialty Toy Retailing Association (ASTRA) announced the 2015 winners of ASTRA's Excellence Awards. Selected by the ASTRA membership, the awards recognize leading retailers, manufacturers, and sales representatives who represent the best of the specialty toy industry. The 2015 awardees are:
• Retailer Excellence Award
Katherine McHenry, Owner
Building Blocks Toy Store, Chicago
• Manufacturer Excellence Award
Schylling, Rowley, Mass.
• Sales Representative Excellence Award
Sandy Ruben
Sandy Ruben and Associates, Hillsborough, N.C.
Evolution Named Agent for Playmobil Brand and Super 4 Series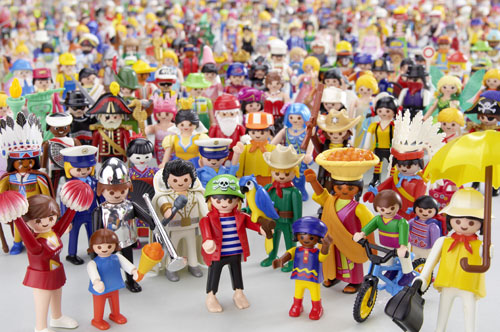 Evolution USA announced that it has been named as the licensing, merchandising, and promotional agency for Morgen Studios' Super 4 CGI-animated TV series as well as the Playmobil toy brand in the U.S.
Evolution plans to launch a retro-styled Playmobil line of fashion apparel, accessories, novelty, gift, and paper goods targeting young adults and juniors in the specialty and mid-tier retail channels for spring 2016. It will then expand the brand into broader categories and channels beginning fall 2016, along with a full-scale children's licensing program for the classic Playmobil toy brand.
Super 4 is an action adventure CGI series produced by Morgen Studios and Method Animation for kids ages 5–11. It is inspired by the Playmobil brand and is currently broadcast on Netflix in the U.S. Playmobil is the worldwide master toy licensee for Super 4, and will launch a line of Super 4 figures and playsets for the franchise in all channels of retail this fall. Evolution will expand Super 4 into publishing, video games, novelty toys and games, apparel and accessories, gifts, stationery, and out of home entertainment.
Remarkable Brands Named Licensing Agent for Tighty Whitey Brands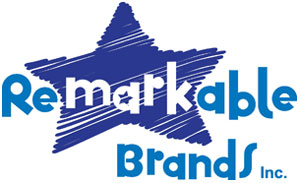 Remarkable Brands has been named the exclusive worldwide licensing agent for Todd Goldman's Tighty Whitey Brands. (He writes under the pen name Todd H. Doodler.) The agency will develop licensing partnerships for a host of skivvy-wearing characters from the Bear in Underwear book series (Blue Apple Books). There are 12 titles in the series and an animated pilot is launching this month with Amazon Studios. Remarkable Brands also will develop consumer products programs for Doodler's Veggies with Wedgies books (Simon & Schuster), which includes three titles; as well as his Animals in Undies; Food in Underwear; and Dogs in Underwear brands, among others.
The programs are expected to cover categories such as apparel, including underwear; toys, games, and plush; stationery; and more.
New Look for Teletubbies Revealed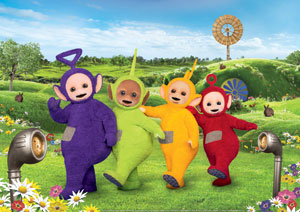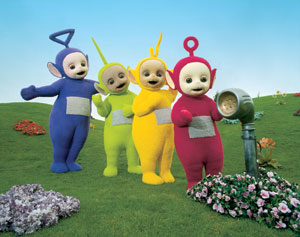 DHX Media revealed the first look image of the new Teletubbies ahead of the show's anticipated return to UK TV screens. The new series will debut on CBeebies later this year, with an international rollout in 2016. Tinky Winky, Dipsy, Laa-Laa, and Po have retained their distinctive features but have been updated for a new generation of children. The Teletubbies now have 21st century touch-screen tummies that will broadcast beautiful live-action films, shot from a child's perspective. In addition, Teletubbyland and Home Hill have been visually enhanced to give a more natural feel, using pioneering technologies to create a natural and rich environment.
"Our intention is to maintain the integrity of the original series, but at the same time to push the boundaries of modern technologies to ensure that the Teletubbies live on in the 21st century," says Victoria Bushell, vice-president, global brand management, DHX Media.