Licensing Show/ASTRA 2015
Cartoon Network Relaunches Ben 10; Playmates Named Global Master Toy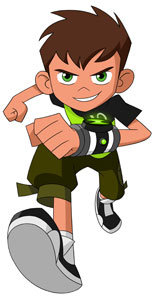 Cartoon Network is relaunching the Ben 10 brand with a new Ben 10 television series. The new animated series, based on the franchise about an alien-powered kid hero, is being produced by Cartoon Network Studios and will premiere on Cartoon Network international channels in fall 2016 and in North America in 2017. Man of Action will executive produce for Cartoon Network Studios and John Fang (Mixels, Generator Rex) is on board as supervising producer. Playmates Toys will serve as the global master toy partner for the new Ben 10 franchise.
Ben 10, the original series, premiered on Cartoon Network in January 2006. The success of this series spawned three additional, original, animated series (Ben 10 Alien Force, Ben 10: Ultimate Alien, Ben 10: Omniverse), one animated movie (Ben 10: Secret of the Omnitrix), and two live-action movies (Ben 10: Race Against Time, Ben 10: Alien Swarm). The adventure began when 10-year-old Ben Tennyson discovered a strange alien device, The Omnitrix, which locks itself onto his wrist and allows Ben to morph temporarily into one of 10 alien heroes. The global franchise generated more than $4.5 billion in global retail sales to date, according to Cartoon Network.
ASTRA Kicks Off 'Certified Master Retailer' Education Initiative
The American Specialty Toy Retailing Association (ASTRA) announced that it has launched the Certified Master Retailer program, a new professional education initiative to help independent toy retailers strengthen their businesses. Designed specifically for specialty toy retailers, the program provides several hours of instruction in each of seven core areas: Business and Finance; Merchandising; Marketing; Personnel Management and Coaching; Customer and Vendor Relations; Technology; and Children & Play. Staff at retail stores can access the course content through convenient on-demand webinars and earn the Certified Master Retailer credential by demonstrating their mastery of the material.
A committee of ASTRA retailers with combined experience of 80 years in retail guided the development of ASTRA's Certified Master Retailer program. The program's faculty are outside experts with in-depth experience on the core content area for which they are providing instruction. More information about the program, including enrollment details, can be found at academy.astratoy.org or by contacting Greg Choyke, ASTRA's director of education, at gchoyke@astratoy.org
Talking Tom and Friends Expands into New Regions
Outfit7 Limited's licensing program for its Talking Tom and Friends brand is entering new territories and regions including Brazil, India, Malaysia, and The Dominican Republic.
In a deal with Empire Gold Land, a Talking Tom and Friends-themed café will open in Malaysia this fall. The branded café/restaurant will be adorned with the group of friends. In addition, an assortment of Talking Tom and Friends merchandise—from aprons, glasses, plates, and other housewares—will be available for purchase at the branded gift shop.
Novabrink Industria de Plasticos LTDA will introduce puppets and plush toys to Brazil. While in The Dominican Republic, Proindel Dominicana S.A. has signed a publishing distribution deal with Outfit7 for a line of Talking Tom and Friends notebooks.
Later this year, SKI Plastoware will bring an assortment of back-to-school merchandise and assorted products to India. The line will include lunchboxes, water bottles, pencil boxes, mugs, and more.
Talking Tom and Friends, which now boasts 2.8 billion downloads across its suite of 15 family-friendly apps, recently launched a new animated series, Talking Tom and Friends on YouTube.
LIMA Announces Global Survey Results
The International Licensing Industry Merchandisers' Association (LIMA) announced the results of its first-ever LIMA Annual Global Licensing Study. According to the report, retail sales for products bearing the trademarked names and likenesses of cartoon characters, corporate logos and brands, major sports teams and more totaled an estimated $13.4 billion in royalty revenues and $241.5 billion in retail sales in 2014. LIMA commissioned Brandar Consulting, LLC to conduct the survey.
Here are some of the findings:
• U.S./Canada was by far the most dominant region with more than $144 billion in retail sales, nearly 60 percent of the worldwide total.
• Europe, with more than $57 billion in retail sales, accounted for just under one-fourth of the total global market.
• Asia accounted for nearly 10 percent of total retail sales in the inaugural survey.
By category, the licensing industry continues to be dominated by five major sectors: Character & Entertainment, Corporate Trademarks, Sports, Fashion, and Collegiate. Together, they represented 89 percent of all licensing revenues in 2014.
• Character & Entertainment, by far the most dominant category with more than $107 billion in retail sales, accounts for 44 percent of retail sales.
• Corporate Trademark—$53 billion in retail sales, accounts for 22 percent of the total
• Fashion—$29 billion in estimated retail sales, 12 percent of the total
• Sports—$26 billion in estimated retail sales, 11 percent of the total
• Publishing ($12 billion), Collegiate ($4.6 billion), Celebrity ($3.3 billion), and Music ($2.3 billion).
For more information on the survey, click here.
Prominent Brand + Talent Launches

Prominent Brand + Talent, a new global brand management and development consortium headed by talent and licensing executive Daniel Levin, global brand strategist and talent manager Michael Catalano, business development and marketing expert Paul Flett, and entertainment entrepreneur Andrew Greenberg has officially launched. Headquartered in Los Angeles, the company will have offices opening in New York City, Minneapolis, London, Milan, and Hong Kong.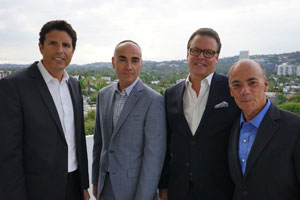 In conjunction with its launch, Prominent Brand + Talent has announced a strategic partnership with Epic Rights. Prominent will be responsible for developing and co-managing Epic Rights' non-music brands.
• Daniel Levin practiced entertainment law for a decade. He then founded Associated Talent Management (ATM), a full-service personal management company specializing in representing expert talent, developing programs for cable television networks, and personality brand licensing. The company united with Beanstalk in 2010. Levin recently collaborated on the development of the Fred Segal brand.
• Michael Catalano launched his career handling publicity for New York's Studio 54 and has been marketing brands and launching products ever since. In addition, Catalano has exclusively managed the career of Richard Simmons for the past 25 years.
• Paul Flett is a consumer marketing expert with an impressive list of accomplishments on behalf of the celebrities, global entertainment franchises and leading consumer brands including Nestlé, L'Oreal, Mattel, Sega, Warner Bros., MGM Studios, Skechers and United Talent Agency.
• Andrew Greenberg, an entertainment entrepreneur dating back to the early days of the home video business, was CEO of GoodTimes Entertainment, where he transformed the existing VHS rental model to sell-through, ultimately growing and then selling the company in 2003. Greenberg also leads Prominent Ventures, a division of Prominent Brand + Talent, which will administer capital resources from a vast network of sources for strategic investments in Prominent clients.
• Katey Gabrielson also joins Prominent's team as executive vice-president. Gabrielson is a senior brand management executive with more than 20 years of experience in driving intellectual property licensing, product sales, and business development.
Wildflower Signs Campari America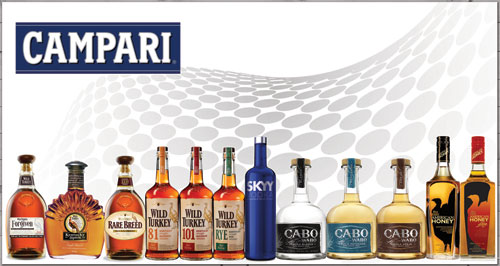 The Wildflower Group has been named the U.S. licensing agent for several of Campari America's most popular brands, including Wild Turkey Bourbon, Wild Turkey American Honey, Cabo Wabo Tequila, and SKYY Vodka. The agency is developing wide-ranging licensing and branding programs for these top-shelf spirits. The Wildflower Group will build licensing programs for Campari America's brands that incorporate each one's unique characteristics. Initially, the licensing programs will largely focus on food and beverage products; apparel and accessories; housewares items; and promotions and co-branding opportunities.
Firefly Consumer Products Named Licensing Agent for Homefront Girl, Patriotic Lifestyle Brand

Firefly Consumer Products has been named the exclusive licensing agent for Homefront Girl, a burgeoning patriotic lifestyle brand created by artist, designer, and military wife Gaby Juergens. Firefly will continue to build off of the momentum for the brand, which has already attracted a number of key licensees. Yankee Candle has created a limited edition line of Homefront Girl Candles, donating one dollar for every candle sold in support of the national organization Homes for Our Troops. In addition, Enesco has developed a line of Homefront Girl accessories and gifts.
"The inspiring fashion-forward designs lend themselves to the first Americana brand tapping into over 25 million females across the USA," says Cynthia Modders, president of Firefly Fly Consumer Products. "Homefront Girl is a brand that brilliantly captures the hearts of families with men and women serving in the Armed Forces with unique and uplifting inspiration."
Firefly plans to extend the Homefront Girl brand into Homefront Baby, Homefront Kids, and Homefront Bride.