Sollitto to Depart WBCP
Jordan Sollitto, executive vice-president of international licensing at Warner Bros. Consumer Products (WBCP), will leave his post in July, after 23 years with the studio. Sollitto began his tenure at WBCP in 1993 as sales manager of Latin American consumer products and quickly became regional director and then managing director by 1995. In 1996, he was promoted to vice-president of promotions and branded foods. Most notably, he initiated the landmark multi-divisional agreement with General Motors that launched the first-ever licensed entertainment co-branded vehicle, the Chevy Warner Bros. Family Entertainment Edition Venture minivan. Sollitto's role was broadened to include marketing oversight for the 180 Warner Bros. Studio Stores around the world.
In January 2000, Sollitto joined Warner Bros. Online to become CMO of Time Warner's web start-up Entertaindom. Sollitto returned to WBCP in 2001 as executive vice-president of worldwide marketing, and in 2004, his responsibilities were again expanded to include operating oversight of all international licensing.
Retail Development Appointments at Nickelodeon
Nickelodeon announced three key appointments to its retail development team. Jose Castro has been elevated to the position of senior vice-president, retail development; Andrea Stein has been appointed vice-president, retail development for the grocery, drug, and club channels; and Jessica Vazquez joins the team as vice-president, e-commerce sales development. The announcement was made by Dion Vlachos, to whom Castro and Stein will report, Vazquez will report into Castro.
Castro will add all e-commerce accounts to his duties, which include oversight of Nickelodeon's relationships with Toys "R" Us and Babies "R" Us, as well as all department store, specialty, and value accounts. A 12-year Viacom veteran, Castro most recently served as vice-president, retail development, overseeing all specialty and emerging accounts including Toys "R" Us.
Stein, who will be based out of Minneapolis, will create and implement strategies to ensure success within key grocery, drug, and club retailers. She will work closely with the retail marketing, consumer marketing, integrated partnership, and digital teams. Prior to joining Nickelodeon, Stein held several positions at General Mills, which she joined in 1998.
Vazquez will develop and execute strategies and programs designed to maximize Nickelodeon revenues with e-commerce retailers, such as Amazon and eBay. She is also tasked with sharing best practices with the retail sales team to optimize online sales at all key mass-market accounts. Before joining Nickelodeon, Vazquez served as divisional merchandise manager at Quidsi, Inc., a wholly owned subsidiary of Amazon.
Hasbro Names Micone VP Licensing, North America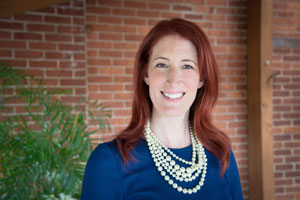 Hasbro announced that Michelle Micone has joined the global licensing and publishing team as vice-president, licensing North America. In this new role, she will oversee the North American licensing business and play a primary role in globalizing key categories such as hard goods, fashion, and home. She will also lead the retail development team, responsible for driving licensee sell-in and sell-through alongside the U.S. sales and marketing team.
Micone joined Hasbro in 2001 and has held a variety of global marketing roles of increasing responsibility most recently as vice-president, global brand marketing and strategy for the Playskool brand. Previous positions include brand strategy and marketing for the My Little Pony, Littlest Pet Shop, and Transformers brands. Prior to joining Hasbro, she worked at Bandai.
Discovery Consumer Products Promotes Miller
Discovery Consumer Products has named Doris Miller as vice-president of global retail sales and business development. She will collaborate with the global licensing division to expand retail strategies while extending key North American accounts on a global scale. Miller will continue to play an important role in overall strategic planning for the business across North America, Asia, Europe, and Latin America, and is tasked with increasing the company's retail presence around the world.
She joined the company last summer and previously served as vice-president of retail sales and business development for North America.
Brand Central Hires Geaneas
Brand Central announced that it has hired Audra Geaneas to join the team as licensing manager. Geaneas comes to Brand Central with many years of experience in the licensing industry. Her most recent role was at Sesame Workshop where she acquired new strategic licensee partners and oversaw product development for the Sesame Street brand. Prior to Sesame Workshop, she worked at the American Kennel Club.
Fox Appoints International Licensing Execs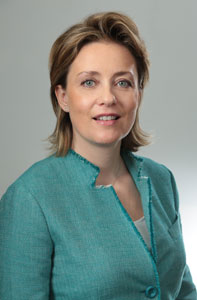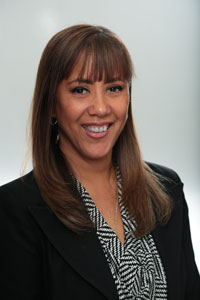 Twentieth Century Fox Consumer Products (FCP) announced the appointment of two new international licensing executives, Sandra Vauthier-Cellier and Marina Lum-Kang, charged with accelerating growth of the company's presence in Europe, the Middle East, and Africa (EMEA) and Latin America (LATAM), respectively.
Acting as senior vice-president overseeing EMEA territories, Vauthier-Cellier joins FCP after nearly 20 years of experience in the consumer products industry for global brands including Coca-Cola, Harley Davidson, Ford, Andy Warhol, and Crayola. She also has extensive brand experience across the EMEA region. She will oversee FCP's London office, which is responsible for FCP's direct licensing and Pan European partnerships, as well as oversight of all agency activities in EMEA, including retail development, licensing, and promotion.
Lum-Kang joins as executive director overseeing FCP's LATAM territories with responsibilities including the management of agency relationships for licensing, merchandising, and promotions. She will drive the strategy for all FCP initiatives in the territory, including sales and retailer relationships. Lum-Kang has a lengthy background in licensing, merchandising, and theatrical marketing with Marvel Entertainment, Warner Bros., Sony Entertainment, and ITV Studios.