Moose Continues to Defend Against Counterfeit Shopkins
Moose Enterprises executed seizure orders on U.S. organizations operating retail stores found to be selling counterfeit Shopkins toys. Following the recent investigation and raids in China on factories manufacturing and selling counterfeit Shopkins toys, intellectual property lawyers for Moose Enterprises, Epstein Drangel, LLP, obtained an order from the U.S. District Court for the Eastern District of New York permitting Moose to seize counterfeit goods and business records and impose a temporary restraining order against the organizations making further sales. Following the seizure, the organizations have agreed to a preliminary injunction while the parties discuss settlement, according to a statement issued by Moose.
Moose Enterprises says it will aggressively pursue any business, from manufacturer through to retailer, found to be importing, distributing, or selling counterfeit Moose Enterprises-branded products with every legal means necessary.
To help educate consumers, Moose produced a video to identify authentic Shopkins product and avoid counterfeit confusion. It is posted on the Shopkins YouTube Channel.
Star Trek 50th Anniversary Convention
Creation Entertainment and CBS Consumer Products announced that the Official Star Trek 50th Anniversary Convention will take place next summer on August 3–7, 2016, at The Rio Suites Hotel in Las Vegas. The non-stop five-day convention will host more than 100 Star Trek celebrities from TV and film and thousands of avid fans.
Mattel Introduces Ever After High: Way Too Wonderland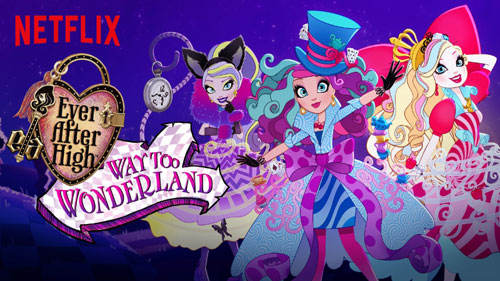 Mattel introduces Ever After High: Way Too Wonderland, a new chapter in the storybook lives of the tween sons and daughters of fairytale legends inclusive of four dolls and an all-new Netflix Original series. The animated series follows the Ever After High royals and rebels as they adventure through Wonderland like never before in order to save the day. TTPM.com has all the latest in this toy line. See the products here. For all the latest in Toys, Tots, Pets, and More, visit TTPM.com