Psycho Bunny, Thread Collective in Deal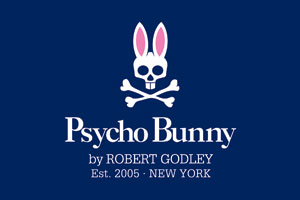 Genius Brands International and its wholly owned subsidiary A Squared Entertainment, have partnered with apparel manufacturer Thread Collective to create a line of high-end Psycho Bunny-branded outerwear for the global retail market.
Thread Collective will create a collection of outerwear for cold weather. Features include sleek silhouettes, creative use of materials such as technical stretch shells, impervious heat-sealed seams, impermeable zippers, and other functional embellishments. The new apparel line is anticipated to debut at high-end department and specialty retail stores in fall 2016. Licensing agent Sheldon Nutkevitch, president of Brand Appeal, Inc., brokered the deal on behalf of Thread Collective.
GBI continues to actively seek partners to expand the Psycho Bunny brand into additional product lines, including active and athleisure wear, bags and luggage, women's and children's active wear, accessories, fragrance, electronics, and more.
In North America, GBI and Psycho Bunny have attracted a roster of manufacturers to round out its core sportswear collections through licensing agreements, including Apparel Partnership Group (men's basics, loungewear), Zeon America (watches), Idea House (bottoms), Leg Resource Inc. (hosiery), S3 (footwear), and JRM Accessories (headwear).
Bouffants and Broken Hearts Adds Licensing Partners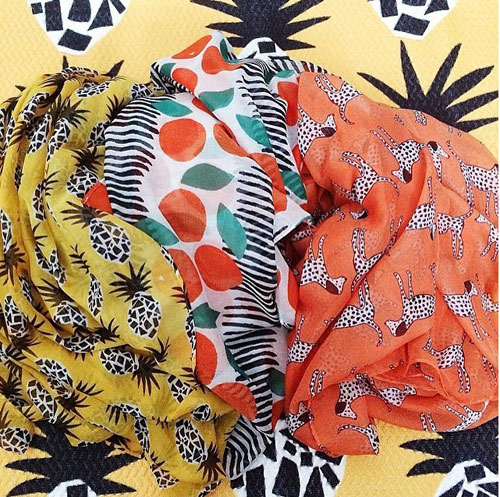 Jewel Branding & Licensing announced new licensees for Bouffants and Broken Hearts. Licensing partnerships include silk scarves from Printed Village, wall art with METcolors, floor mats with Bungalow Flooring, home décor and gifts through Fab and DENY Designs, tech accessories with Uncommon, and fabric by Robert Kaufman.
The art is also featured in promotional collaborations with brands including Keds who recently showcased the illustrations as a backdrop for the Taylor Swift photoshoot.
Kendra Dandy founded Bouffants and Broken Hearts three years ago and she has since collaborated with leading brands including Anthropologie and Urban Outfitters.
Victory Tailgate, PepsiCo in Deal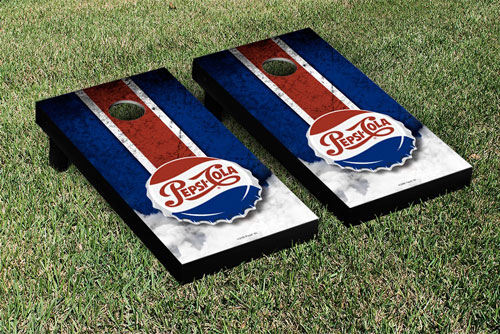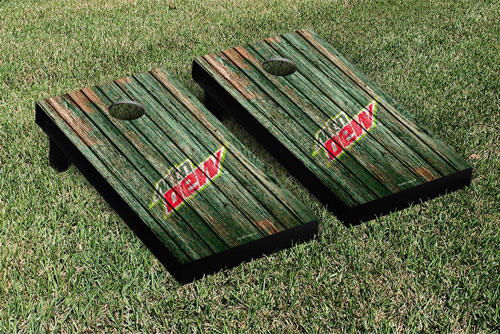 Victory Tailgate, which sells made-in-America licensed-collegiate and select pro-sports team products, and PepsiCo. announced a licensing agreement to design and sell cornhole boards and accessories. Per the agreement, which was brokered by The Joester Loria Group, PepsiCo has agreed to allow Victory Tailgate to design and sell Pepsi- and Mountain Dew-themed cornhole boards, cornhole bags, and cornhole-board carrying cases that are available for purchase at victorytailgate.com and Amazon.com.
Victory Tailgate is the largest cornhole board manufacturer in the country and currently holds more than 600 collegiate and select pro sports licenses. Sports licensing agreements include the National Basketball Association (NBA), and Major League Soccer (MLS).