Funtastic Signs Soccer Star Messi for Product Line

Funtastic Ltd. and Leo Messi Management S.L.U. have signed a deal to develop an exclusive toy from his own Messi-branded range of products. Messi, the winner of four FIFA Ballon d'Or (Golden Balls), and the world's No. 1 player will become the face of the product line, Leo Messi FootBubbles by Funtastic.
Funtastic's product turns the regular bubble into a bubble that can be juggled with your feet. The secret is the winning combination of FootBubbles Super Solution and Messi socks.
Messi-branded toys will be in Australia this month with other countries to follow immediately. For more information visit footbubbles.com.
Guitar Hero Live on Apple TV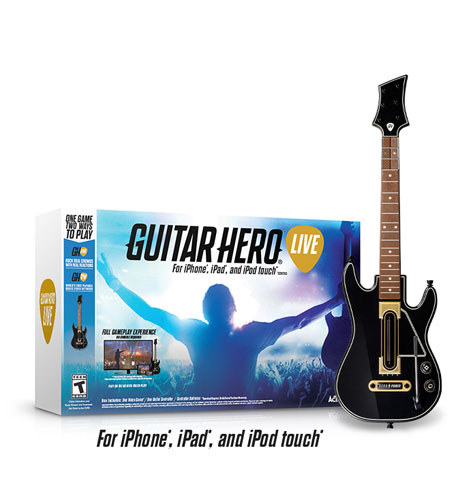 Apple announced this week that Guitar Hero Live is coming to Apple TV this fall. In addition to Guitar Hero Live, Skylanders SuperChargers and Geometry Wars 3: Dimensions Evolved are also coming to Apple TV. All three will also be available on iPhone, iPad, and iPod Touch this fall. Gamers will be able to play in their living room with Apple TV and take their game on the go with iPhone or iPad, as the Bluetooth Guitar controller works across Apple devices.
"We jumped at the opportunity to bring back Guitar Hero in a cool new way with Guitar Hero Live and have been energized by the response from fans who have had a chance to play it so far," said Jamie Jackson, co-studio head and creative director at FreeStyleGames. "We can't wait for the game to launch next month and think people are going to get a kick out of living their rock star fantasy on consoles, mobile devices, and Apple TV this fall."
Jakks, NantWorks Extend Deal
Jakks Pacific and NantWorks LLC announced the renewal of their deal for an additional three years through September 2018 of the DreamPlay Toys LLC joint venture that develops, markets, and sells toys and consumer products incorporating NantWorks' proprietary iD image-recognition technology.
What's New in Paw Patrol on TTPM
TTPM is showcasing the newest items in Paw Patrol, which currently airs on Nick Jr. For the latest in Toys, Tots, Pets, and More as well as what's trending, visit TTPM.com.