Mosley Named President of ASTRA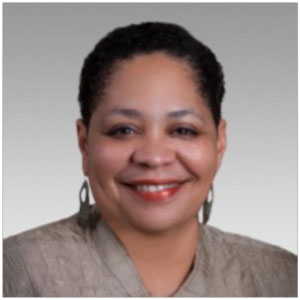 Kimberly Mosley, MBA, CAE has been appointed president of the American Specialty Toy Retailing Association (ASTRA), its board of directors announced today.
"Kim is an experienced, award-winning, results-oriented association executive with a long track record of success in managing association operations, developing innovative programs, and growing revenue," said Dean May, chair of the ASTRA board of directors. "A skill set of particular interest to ASTRA is her background in leveraging technology to better serve members and to try new business strategies. Kim is the right person to lead ASTRA through the opportunities and challenges we see ahead for the specialty toy industry."
ASTRA conducted a nationwide search to fill the position that was held by previous president Kathleen McHugh. Mosley is coming to ASTRA from the American College of Healthcare Executives. She will assume the role of president on Monday, September 28, 2015.
"It is with great excitement that I have accepted the role of ASTRA's president," said Mosley. "ASTRA is a fiscally and programmatically strong organization with a long tradition of responsiveness to the business needs of its members. I will continue that important tradition. I am eager to work with members to strengthen the segment of the toy industry that is committed to quality toys with high play value, and to bring specialty toy professionals together to help each other succeed."
Target Announced Holiday Toy List
Target announced its holiday toy list last week. The retailer organized its pick by age group.
Birth to 12 months:
Fisher-Price Smart Touch Playspace
18 months to 3 years:
Playskool Sesame Street Play All Day Elmo
Frozen Ero (SUV-style Ride-On)
3 years to 4 years:
Teenage Mutant Ninja Turtles 24-inch Mutations Playset
KidiZoom Action Cam
Bunchems Mega Pack
Paw Patrol Paw Patroller
Imaginext Ultra T-Rex
Disney Frozen Sing Along Elsa Doll
My Little Pony Power Ponies Collector Pack (Target Exclusive)
Avengers Hulk Smash R/C XPV
FurReal Star Little, My Magical Unicorn
Barbie Dreamhouse
Spinnyos Giant Yo-ller Coaster
5 years to 7 years:
Bratz Snowkissed Dolls
Nitro Stealth Stinger Skylanders Figure (Target Exclusive)
Little Live Pets Clever Keet
Hot Wheels Ultimate Garage
Razor Scooter
Star Wars BB-8 Droid R/C (Target Exclusive)
Star Wars Legendary Jedi Master Yoda
Disney Infinity Star Wars Figure (exclusive light-up Yoda)
WubbleX
8 years to 12 years:
Girl Scout Cookie Oven
LEGO Minecraft Crafting Box
LEGO Friends Popstar Tour Bus
Nerf Modulus ECS-10
WowWee R.E.V.—Robotic Enhanced
WiiU Bundle with Mario Kart
Xbox One Controller
Meccano MeccaNoid
LEGO Dimensions Benny Fun Pack
Teen:
Guitar Hero Live
Sky Viper v950HD Video Drone
Kmart Announced Fab 15 Holiday Toy List
Kmart announced its annual Fab 15 holiday toy list this morning. The list is grouped by age and included the following:
Ages 1–2
Playskool Sesame Street Play All Day Elmo
Ages 3–5
Hot Wheels Ultimate Auto Garage
Imaginext Ultra T-Rex
Paw Patrol Paw Patroller
Disney Frozen Sing Along Elsa Doll
KidiZoom Action Cam
Star Wars Signature Lightsaber
Zoomer Kitty with Toy Mouse (Kmart exclusive)
Monopoly Here & Now
Monster High Boo York Floatation Station with Astronova Doll
Ages 6–8
Holiday Auburn Barbie 2015 Doll (Kmart exclusive)
FurReal Friends Star Lily the Unicorn
Nerf Zombie Strike Doominator
Hulk Smash R/C Vehicle
Ages 9+
LEGO Friends Pop Star Show Stage
Subway Station Opens Nears NYC's Javits Center
Travel to the Jacob Javits Convention Center just got a bit easier for this February's Toy Fair in New York City. A 34th Street-Hudson Yards Station just opened over the weekend. Here is a video about the new station as well as more information from the MTA.
Popcornflix Adds Classic Kids Shows from DHX
Popcornflix, the free movie and TV streaming app, announced the addition of kids' shows including Inspector Gadget, Sonic the Hedgehog, Super Mario Bros. 3, The Legend of Zelda, The Adventures of Paddington Bear, Horseland, and Strawberry Shortcake.
The new content is now available on Popcornflix via Roku, Sony PlayStation PS4 and PS3, Xbox One, Xbox 360, Amazon Fire TV, smart TVs, the web, and mobile devices. The shows are licensed by DHX Media Ltd.,
In addition, Popcornflix and Popcornflix Kids have expanded their kids' content library in Canada with four more series licensed by DHX. The New Adventures of Madeline, Sabrina: The Animated Series, Care Bears, and the first three seasons of The Busy World of Richard Scary.
An ad-supported platform, Popcornflix provides access to free streaming movies and TV shows that include pre-roll, mid-roll, and banner ads.
What's New in Dog Toys on TTPM
TTPM is showcasing the newest items in Dog Toys. For the latest in Toys, Tots, Pets, and More as well as what's trending, visit TTPM.com.