Consumer Toy Show Comes to Javits Center During Toy Fair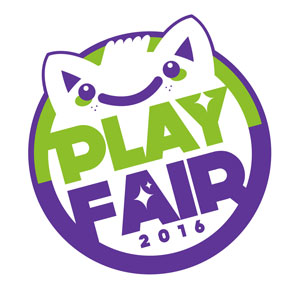 Play Fair, a new consumer event powered by Toy Industry Association (TIA) and LeftField Media, will take place for the first time on Saturday, February 13 and Sunday, February 14 in New York City's Javits Center North. This event will bring toy and pop culture brands together in an event open to families, collectors, and media.
Fans of all ages will experience toy reveals, photo ops, character interactions, stage performances, author readings, celebrity signings, live music, and giveaways. Retail areas will allow attendees to purchase show exclusives, limited-edition products, and rare variants of beloved toys and games.
The inaugural Play Fair is timed and co-located with Toy Fair. However, Toy Fair remains a separate event for the trade only. A Toy Fair badge does not allow entry into Play Fair. Tickets must be purchased to attend Play Fair. Those attending Play Fair will not have access to Toy Fair.
In addition, Play Fair will turn all of Manhattan into a giant "game board," encouraging attendees to visit various iconic New York institutions and landmarks to make the most of their time in the city and unlock Play Fair discounts, exclusives, and rewards.
The LEGO Group and Nickelodeon have been confirmed as presenting sponsors, says TIA. For more information about the show, visit www.playfairny.com. Follow Play Fair on Twitter (@playfairny) and Facebook (www.facebook.com/playfairny).
Little Cosmetics Announces New Headquarters
Little Cosmetics, a company that manufactures pretend toy makeup for children, opened its new headquarters in San Bernardino, Calif. The company was previously located in Highland, Calif. The new address is: 205 W. Benedict St., Unit 14, San Bernardino, Calif. 92408
Visit www.littlecosmetics.com.
What's New in Baby Bed & Bath on TTPM
TTPM is showcasing the newest items in Baby Bed & Bath products. For the latest in Toys, Tots, Pets, and More as well as what's trending, visit TTPM.com.