Sesame Workshop Launches Autism Initiative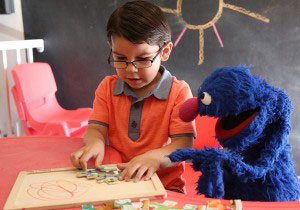 Sesame Workshop announced a major autism initiative to help de-stigmatize autism, which the Workshop says affects one in 68 American children. Sesame Street and Autism: See Amazing in All Children will provide resources to families, teachers, and caregivers around the country.
The digital content includes a new Sesame friend, Julia, a preschool girl with autism who does things a little differently when playing with her friends, Elmo, Abby Cadabby, and Grover. Available at www.SesameStreet.org/Autism, it includes guides to simplify activities and overcome common challenges such as washing hands, brushing teeth, going to the supermarket, and bedtime routines. This initiative is the culmination of more than three years of production and testing. This initiative was funded with generous support from American Greetings, the Robert R. McCormick Foundation and Kristen Rohr, and aligns with Sesame Workshop's mission to help all children grow smarter, stronger, and kinder.
The content of See Amazing includes:
An iPad app Sesame and Autism (available on iTunes)
A website at www.SesameStreet.org/Autism designed with adaptations such as larger buttons, audio-off options, and the ability for children to customize content
New videos, including a music video, Amazing, with Elmo, Abby, Grover, and friends
Digital and printed storybooks, We're Amazing 1,2,3!, featuring Elmo, Abby, and Julia
Digital family routine cards that support everyday activities
Tips for parents and activities for siblings
Videos of families with autistic children produced by the Sesame Street production team with editing assistance by students at Exceptional Minds, which is a non-profit animation studio for young adults on the autism spectrum.
Sesame Workshop will work with 14 partner organizations (listed below) to distribute these free resources to educators in childcare programs and schools as well as to 1.5 million families with young children.
Collaborating Partners:
Autism Now/The Arc, Autistic Self Advocacy Network, Autism Society, Autism Speaks, Barber National Institute, Council for Exceptional Children, Exceptional Minds, The Institute on Disability and Human Development, University of Illinois at Chicago, Social Skills Research Clinic at Indiana University, iSchool at University of Toronto, Office of Community Support for Military Families with Special Needs, TEACCH Autism Program, Research in Early Autism Detection and Intervention (READi) Lab at University of Washington, Yale Child Study Center
TRU Rolls Out AWWWESOME Holiday Campaign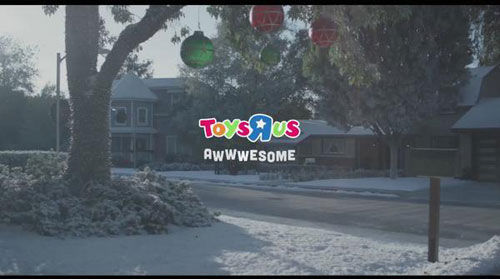 This week, Toys "R" Us will start rolling out its 2015 holiday marketing campaign with a fully integrated program that encompasses television, digital, and print advertising. At the center of the campaign is the notion of "AWWWESOME," which TRU says is used to punctuate its value offerings, competitive advantages, and emotional connection with its customers. Created in partnership with BBDO Worldwide, the spots will air on all major networks and cable stations. See the content here.
WIT Now Accepting Nominations for Wonder Women Awards
Women in Toys, Licensing & Entertainment (WIT) is now accepting nominations for the Wonder Women Awards, an annual tribute to the industry's top female executives and entrepreneurs. Honorees will be celebrated at the 2016 Wonder Women Awards Gala on Sunday, February 14, 2016, at the Grand Hyatt New York, during New York International Toy Fair.
The Wonder Women Award winners will be recognized for their excellence across eight categories:
Retailer of the Year
Manufacturer
Designer/Inventor
Licensing/Entertainment
Rising Star
Marketing/Advertising
PR/Social Media
Social Responsibility
Nominations are open until January 10, 2016. Those wishing to submit a nomination are not required to be a WIT member. However, nominees must be a WIT member in good standing, or join WIT to be eligible to win. The nomination fee schedule is as follows:
$100—October 5–November 26
$200—November 27–December 25
$250—December 26–January 10
To nominate a Wonder Woman, please visit www.WomenInToys.com. The Wonder Women Awards Selection Committee and WIT Board of Directors will review all nominees and select winners in each category. This year's gala will commemorate WIT's 25th anniversary and honor its founders Anne Pitrone and Susan Matsumoto with a special Founder's Award.
What's New in Cat Toys on TTPM
TTPM is showcasing the newest Cat Toys. For the latest in Toys, Tots, Pets, and More as well as what's trending, visit TTPM.com.