Designer Rachel Zoe Partners with Dorel Juvenile for Upscale Baby Items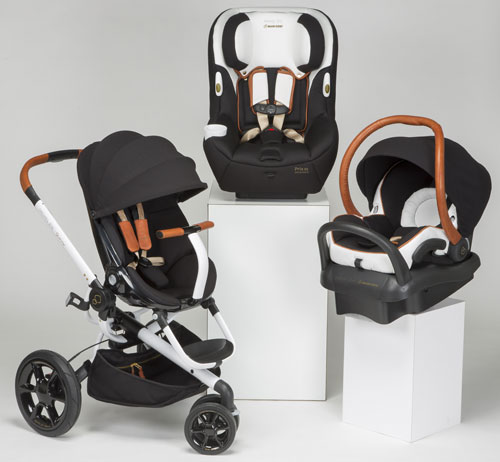 Quinny and Maxi-Cosi, premier European brands of Dorel Juvenile, a segment of Dorel Industries announced a partnership with designer, stylist, and editor Rachel Zoe. The collection includes: Quinny Moodd, Maxi-Cosi Mico Max 30, Maxi-Cosi Pria 85, Quinny Diaper Bag.
The Rachel Zoe x Quinny and Maxi-Cosi Collection was unveiled this week at ABC Kids Expo in Las Vegas. It will be available first at Nordstrom in spring 2016, followed by specialty baby stores nationwide. The collection is expected to range from approximately $200–$850.
IMG to Represent Laughing Cow Brand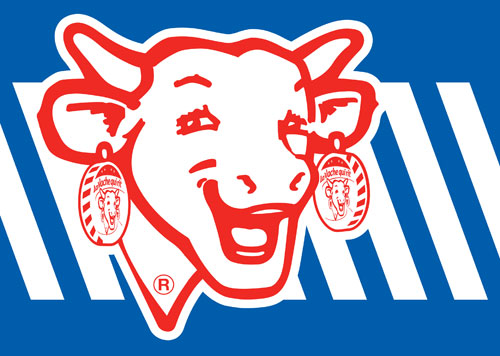 The Bel Group announced a worldwide licensing representation agreement with IMG for its brand, The Laughing Cow. The Laughing Cow is sold in 137 countries. With more than 263 million consumers worldwide, the brand benefits from a unique global appeal.
A style guide has already been developed around four key values of the brand—design & contemporary; fun & bold; retro & vintage; and happy family—which will inspire designs across a range of categories, including fashion apparel, decoration items, games, kitchen accessories, and publishing.
The Bel Group licensing activity will be led by an IMG team based in Paris, which will also work with IMG's global licensing team.
Celeb Interior Designer Genevieve Gorder, Pear Tree in Holiday Card Deal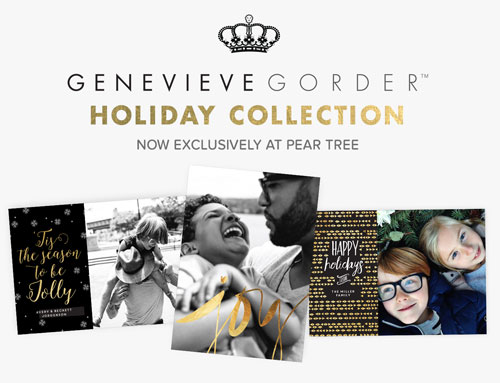 Celebrity interior designer and TV personality, Genevieve Gorder is introducing a line of holiday cards with Pear Tree Greetings, an online stationery retailer. The two parties were brought together by Beanstalk, Gorder's exclusive brand extension agency. She has more than 20 years of design experience, many of them spent on popular design shows with HGTV and TLC.
There are a total of 15 designs. The collection is available now, exclusively at www.peartreegreetings.com.
Celessence Signs Scent Deals with Build-A-Bear, Kittrich
Genius Brands International, Inc., and its wholly owned subsidiary A Squared Entertainment, the licensing agent for micro-encapsulation company Celessence Technologies, have finalized a global licensing deal with Build-A-Bear Workshopand a North American agreement with Kittrich Corporation.
Celessence Technologies microencapsulation technology uses touch, friction, or motion to release and deliver scent. Microcapsules are bound to a surface with a proprietary binder that ensures controlled release that is long lasting, affordable, and even wash durable.
Utilizing Celessence Technologies system, Build-A-Bear Workshop will introduce a line of scented plush bears—red bear (strawberry), brown bear (chocolate), and pink-and-blue frosted bear (cupcake)—as well as scented bear apparel and accessories. The new line will be available in time for Valentine's Day 2016 in approximately 400 of Build-A-Bear Workshop's stores worldwide.
Kittrich Corporation has also been signed to apply Celessence's scent-delivery system to a range of scent-infused stationery, housewares, closet, and laundry products. The products are anticipated to debut at retail back-to-school 2016 for stationery items and in Q2 2016 for housewares.
Laura Ashley, Cudlie Accessories Partner for Infant Apparel
English lifestyle brand Laura Ashley partnered with children's clothing and accessory company, Cudlie Accessories to launch a collection of infant and newborn apparel and accessories. Expanding on existing Laura Ashley children's products, the new collection will include apparel (0-24 months), diaper bags, blankets as well as girls' sweaters, handbags, backpacks, and luggage. The line launches this fall at department and specialty stores.
Forever 21, NHL in Women's Apparel Deal
Forever 21 announces the launch of this season's NHL Collection at Forever 21, which is an exclusive line of women's apparel licensed through the National Hockey League. For the second straight year, the line is launching exclusively in Canada and will feature tops, tees, hoodies, and sweatpants with iconic imagery from around the NHL. It is available starting tomorrow (October 22).
Yu-Gi-Oh! Wall Art
4K Media Inc., the Konami Digital Entertainment, Inc., subsidiary that manages the licensing and marketing of the Yu-Gi-Oh! brand, announced an agreement with CWS Media Group, LLC for the creation of Yu-Gi-Oh!-branded wall art in the form of wall scrolls and acrylic posters that will be available online and at retail this summer in the U.S., Canada, Australia, and New Zealand.
Winx Club in Thailand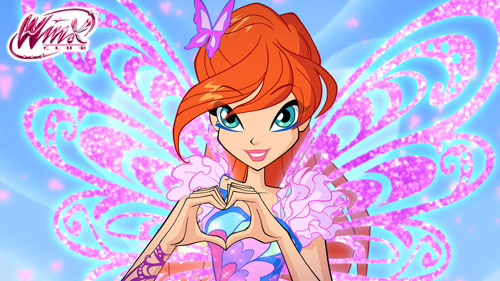 Rainbow's Winx Club will debut in Thailand on JKN Channel this month. It is the first time the show has been seen on Thai screens. Winx Club is already popular elsewhere in the surrounding region, through broadcast in countries such as Malaysia, Vietnam, China, and Singapore.
Jam Brands to Rep Garfield in Canada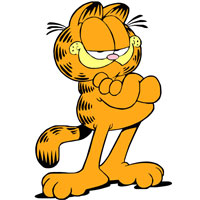 Paws, Inc., announced that it has appointed Jam Brands as the exclusive licensing agency for Garfield in Canada. Paws, Inc., says that Garfield has more than 95 percent brand familiarity, two movies, a new TV show, more than 135 million Garfield books sold, and presence in 111 countries.