Disney, Hasbro's Playmation Launches
Disney Consumer Products and Interactive Media (DCPI) and Hasbro, Inc., launched Playmation Marvel's Avengers. The groundbreaking system of connected toys and wearables fuses technology and digital storytelling to create a completely new category of play. The system is hitting shelves across the U.S. and Canada now.
The Playmation Marvel's Avengers Starter Pack includes five connected toys: one piece of Avenger Gear (Repulsor), two Power Activators and two Smart Figures—a Super Hero (Captain America) and a Super Villain (Iron Skull), as well as 25 missions. Getting started is easy, strap the high-tech Repulsor Gear onto your arm, and listen closely to JARVIS as he takes you through the tutorial on how to control the new Gear, inspired by Iron Man technology.
Additional connected toys available now include: Smart Figures—Iron Man, Black Widow, HULK, M.O.D.O.K., Ultron Bot, and Hulkbuster—which help players unlock new storylines and abilities when placed on the Power Activator and connected with Avenger Gear; and the Prowler Bot—a robotic villain—who can find and hunt Avenger Gear.
Along with the Starter Pack and other connected toys, fans can download and access the AvengersNet App where you can register the gear to see progress, explore additional locations and characters, check out and test Avenger Gear upgrades, gain access to new missions, and more. The AvengersNet App is available in the Apple App Store. An Android version of the app is currently in development.
Playmation Marvel's Avengers uses familiar technologies including smart toys, wearables, wireless technology, motion sensors and more, but applies them in ways that are completely new to create a compelling play experience, says DCPI and Hasbro. Playmation is purposely not tethered to an internet connection so players can run around and explore each adventure from anywhere they want. With multiplayer modes, players can sync their Avenger Gear to tackle missions and combat arenas together, or face-off in competitive play.
For more information on Playmation, visit www.playmation.com.
Playmation is one of the items on TTPM.com's Most Wanted List for this holiday season. See it here.
DC Super Hero Girls Launches
DC Entertainment and Warner Bros. Consumer Products (WBCP), in partnership with Mattel, announced the activation of many elements to its DC Super Hero Girls initiative, including the rollout of the new DCSuperHeroGirls.com website, which kicked off with the U.S. launch at the end of last week. A global rollout of the digitally immersive world begins later this month.
The DCSuperHeroGirls.com site debuts the first webisode, of a series of animated digital shorts, titled Welcome to Super Hero High that was created by Warner Bros. Animation Studio, in partnership with Mattel's Playground Productions.
The website will be regularly updated with new animated digital content and previews of upcoming products slated for 2016. In conjunction with the website launch, DC Super Hero Girls will have a dedicated presence across a number of social media platforms, including exclusive DC Super Hero Girls YouTube, Facebook, and Instagram accounts.
Books based on the DC Super Hero Girls are also a key component of the program. Random House Children's Books is the global master publishing partner and will create a portfolio of middle-grade novels that will bring the DC Super Hero Girls universe to life, offering all-new stories that will expand the world from what is featured in the animated content.
DC Entertainment has also secured writer Shea Fontana to create an original graphic novel, which is scheduled for release in July 2016.
Additionally, global consumer products partners will create a merchandise program dedicated to DC Super Hero Girls across all key categories.
Developed with girls ages 6-12 in mind, DC Super Hero Girls centers on DC Comics characters during their formative teen years at Super Hero High. DC Comics' icons including Wonder Woman, Supergirl, Batgirl, Harley Quinn, Bumblebee, Poison Ivy, and Katana are featured.
Consumers attending this weekend's New York Comic Con will experience sneak peek elements of this new initiative.
Wicked Cool Named Master Toy for ALVINNN!!! and the Chipmunks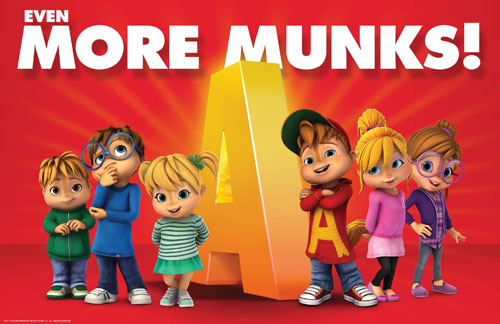 Bagdasarian Productions and PGS has named Wicked Cool Toys as the master toy licensee for the U.S. and Canada for ALVINNN!!! and The Chipmunks, the all-new CG-animated series on Nickelodeon. It is co-produced with OuiDo! Productions. Created, written, and directed by Janice Karman, who along with her husband Ross Bagdasarian are the owners and voices of the Chipmunks franchise. The new series is marking the return of the franchise to television after 25 years.
Wicked Cool Toys will develop a line of toys including a Voice Changer Singing Microphone, fully articulated figures, playsets, R/C, plush, feature plush, and more. The line is expected at retail in summer/fall 2016.
PGS Entertainment represents the ALVINNN!!! and The Chipmunks TV series around the world, excluding France where the series was commissioned by M6.
The series launched on Nickelodeon channels internationally in April, as well as on free-to-air platforms including M6 (France), Gloob (Brazil), Super RTL (Germany), Discovery/K2 (Italy), RTBF/OufTivi (French Belgium), RTS (French Switzerland), DR (Denmark), MNC TV (Indonesia). It will soon be airing onTéléQuébec (French Canada), Teletoon (English Canada), Sic (Portugal), NRK (Norway), MTV3 (Finland), LRT (Lithuania), Neox (Spain), Kidz (Turkey), SpaceToon (Middle East), Thai TV3 (Thailand), Plus Plus (Ukraine), TV Puls (Poland), MTVA (Hungary), and Mediacorp (Singapore).
Fashion Angels, Imports Dragon in Distribution Deal
Imports Dragon announced that it has been named as the exclusive distribution partner for Fashion Angels Enterprises in Canada and is taking the lead on marketing, brand development, and licensing, effective January 1, 2016. The portfolio of brands includes Fashion Angels, Style.Lab by Fashion Angels, and all other licensed products.
"We couldn't be more thrilled to add Fashion Angels to our growing roster of brands," said Stephan Tetrault, CEO, Imports Dragon. "Fashion-forward tween girls and the DIY crowd are already familiar with Fashion Angels as a leading lifestyle brand and we are proud to offer this growing brand in Canada."
Fashion Angels Enterprises, CEO, Mark Miller said, "We believe that by partnering with such a respected and accomplished partner, we will be able to elevate our service to the Canadian market to a significantly higher level. The team at Imports Dragon is composed of talented and experienced people who pride themselves on their service, communication, commitment, and passion for the toy industry and we are thrilled to be working together."
Imports Dragon will be showcasing the Fashion Angels product line at Fall Toy Preview in Dallas this week.
Nolan Appointed President of Imperial Toy
Imperial Toy appointed Tim Nolan to the role of president, effective October 1.
"Since joining us in 2011, Tim has demonstrated an innate ability to effectively navigate the retail world selling, developing, and presenting our products," said Peter Tiger, co-CEO, Imperial Toy. "He has been instrumental to our product branding, positioning, profitability, and sales growth. Our company's decision to appoint a new president at this time is an important step in our evolution."
Rainbow Acquires Canadian Animation Studio Bardel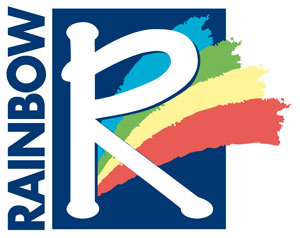 European studio, Rainbow announced the acquisition of Canadian animation studio Bardel. Rainbow is a content creator with a presence in more than 150 countries through hit shows that include Winx Club, Mia and me, and Regal Academy. Bardel, which is one of Canada's biggest studios, works with major companies such as Nickelodeon, DreamWorks, Disney, Warner Bros., and Cartoon Network/Adult Swim. Bardel employs about 650 artists across three divisions in Canada.
Ben and Holly's Little Kingdom Comes to Nick Jr.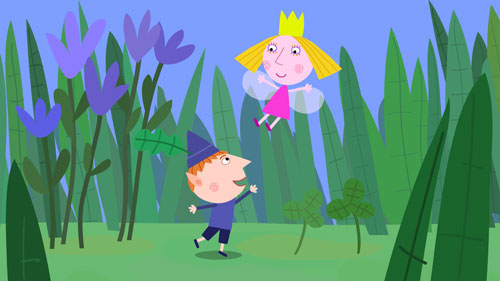 Entertainment One Family (eOne) has signed an agreement with Nick Jr. to bring Ben and Holly's Little Kingdom, to the U.S. The show begins airing today. Nick Jr. has acquired both seasons of Ben and Holly's Little Kingdom and the deal will mark the U.S. broadcast debut for the animated TV series. eOne's New York office will manage consumer products for the U.S. market.
Created by Astley Baker Davies, the British animation studio behind Peppa Pig, Ben and Holly's Little Kingdom follows the adventures of Holly, a young fairy princess whose magic doesn't always go according to plan, and her best friend Ben Elf, who doesn't have wings and doesn't do magic but is very good at making things. 104 11-minute episodes have been made to date and the show now airs in more than 130 countries worldwide. The series currently has more than 65 licensees globally.