DreamWorks Animation Moves into Live-Action TV; Appoints Marsh Global Head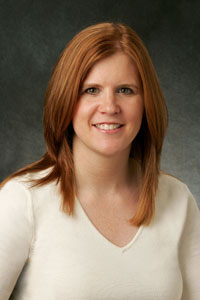 DreamWorks Animation (DWA) announced the appointment of Katie O'Connell Marsh as head of global live-action television, a role in which she will oversee the expansion of DWA's television business into the live-action genre. Her role begins in January 2016 at the company's Glendale, Calif, headquarters.
"Television has quickly grown into one of our most successful businesses and, as the demand for kids and co-viewing content continues to rise, extending the DreamWorks Animation brand to live-action TV in a strategic and financially disciplined way will spur even further growth," said Jeffrey Katzenberg, CEO of DreamWorks Animation, in a statement. "Katie's proven track record of developing hit live-action television programming, coupled with her success in quickly building television businesses from the ground up, makes her the perfect executive to lead us into this new genre."
She joins DreamWorks Animation, having served since 2010 as the CEO of Gaumont International Television (GIT), a division of Gaumont SA, which she built from the ground up. Under her leadership, GIT quickly established itself as a leading global programmer, with critical and commercial hits such as Hannibal (NBC), Narcos (Netflix), Hemlock Grove (Netflix) and the upcoming F is for Family (Netflix), among others. Previously, Marsh was an executive at NBC, where she first served as senior vice-president of development in New York, developing, among other shows, Lipstick Jungle and 30 Rock. Marsh was elevated to executive vice-president of drama programming, a role in which she oversaw all aspects of NBC's drama series, including development and current programming. Prior to NBC, she was executive vice-president of development and current programming at Imagine Television, where she developed numerous comedy and drama projects, including Arrested Development, while also overseeing series such as 24, Quintuplets, and others.
One World Doll Project Merges with Tonner Doll
The One World Doll Project and Tonner Doll Company announced a merger creating Tonner One World. The organizations announced the merger following the success of their first collaboration, the Prettie Girls! Tween Scene collection, which launched in October at approximately 3,000 Walmart stores nationwide.
The merger will be a stock-for-stock transaction in which 100 percent of Tonner Doll Company's shares will be converted into an equal number of shares of One World Holdings (OTCQB: OWOO), the parent company of The One World Doll Project. The combined organization will have approximately 25 employees across Texas, New York, and California.
Tonner One World will be led by president Robert Tonner, CEO Corinda Joanne Melton, and COO Jack Kralik. Tonner One World will utilize the complementary creative abilities of Robert Tonner and Stacey McBride-Irby, a former Mattel designer prior to launching the One World Doll Project's Prettie Girls! collections. For more information, click here.
Zuru Obtains Preliminary Injunction Against Balloon Bonanza
Zuru, Ltd. has been granted a preliminary injunction against the manufacturers of Balloon Bonanza in its patent infringement case in the U.S. District Court for the Eastern District of Texas. Balloon Bonanza is a replica of Zuru's patented Bunch O Balloons item. District Court Judge Robert W. Schroeder III's ruling on December 3, 2015, bars the making, importing, using, marketing, advertising, offering to sell, or selling of Balloon Bonanza in the United States.
"We were confident that the Court would rule in our favor and are thrilled with this outcome. Zuru has invested heavily in Bunch O Balloons and our IP and will defend our rights vehemently against any infringement," said Anna Mowbray, COO of Zuru, in a statement.
Balloon Bonanza is from As Seen on TV/Telebrands. Telebrands says it has no comment.
What's New in Games on TTPM
TTPM is showcasing the newest Games. For the latest in Toys, Tots, Pets, and More as well as what's trending, visit TTPM.com.