TOTY Award Winners
The TOTY Award winners were announced last night during a gala awards ceremony at the American Museum of Natural History. The winners were selected with the input of consumers (on ToyAwards.org), retailers (mass and specialty), media, and members of the toy industry. The five ballots were weighted and used to determine the category winners, with the exception of the People's Choice award, which was selected exclusively by consumers.
2016 TOTY Winners
Activity Toy of the Year: Bunchems—Spin Master
Boy Toy of the Year: LEGO Star Wars: The Force Awakens Millenium Falcon—LEGO
e-Connected Toy of the Year: Disney Infinity 3.0 Edition—Disney
Educational Toy of the Year: Vex Robotics Robotic Arm—Hexbug
Game of the Year: Pie Face Game—Hasbro
Girl Toy of the Year: Shopkins Scoops Ice Cream Truck—Moose Toys
Infant/Toddler Toy of the Year: Bright Beats Dance & Move BeatBo—Fisher-Price
Innovative Toy of the Year: Meccanoid G15—Spin Master Corp.
Outdoor Toy of the Year: Razor GFD Fury—Razor USA
Preschool Toy of the Year: Doc McStuffins Pet Vet Checkup Center—Just Play
Property of the Year: Star Wars—Disney/Lucasfilm Licensing
Specialty Toy of the Year: Tumble Trax Magnetic Marble Run—Learning Resources
Toy of the Year: Doc McStuffins Pet Vet Checkup Center—Just Play
People's Choice Award: The Uptown Espresso Kitchen—KidKraft LLC
Spin Master Acquires Etch A Sketch, Doodle Sketch
Spin Master acquired the Etch A Sketch and Doodle Sketch brands from The Ohio Art Company. The acquisition includes all brand-related patents, trademarks, tooling, and inventory for the brands. The transaction was finalized on Thursday. Terms of the deal were not disclosed.
Spin Master said in a statement that it plans to increase the distribution of Etch A Sketch and Doodle Sketch by leveraging its global sales and partnership networks.
"We want to hear from inventors, creators, and designers who love Etch A Sketch and Doodle Sketch," said Anton Rabie, chair and co-CEO, Spin Master. "These toys have been popular for more than 50 years and we look forward to building on this foundation of fun and creativity."
This announcement follows up Spin Master's recent purchase of Editrice Giochi SRL, producer of games in Italy for more than 70 years, and Cardinal Games in 2015, a leader in toys and games for more than 60 years.
Mattel Launches Little People Series on Sprout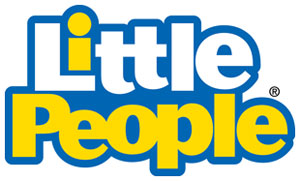 Mattel and its subsidiary HIT Entertainment announced the launch of an all-new Little People series on Sprout. Based on the original Fisher-Price brand and created for children ages 2–5, Little People is an animated, musical/comedy series that celebrates the power of collaborative play.
This news follows the December 2015 announcement of a partnership between Mattel and DHX Media, which will see the two co-produce new episodic, short-form and long-form programming of Little People. The partnership will also see DHX handle all future global distribution for Little People.
The Little People series has already been sold to several other broadcasters around the world including Cartoonito (UK), RTL (Netherlands), Discovery Kids (LATAM), E-TV (South Africa),TV Cultura (Brazil), and Televisa (Mexico).
The Little People series will begin airing on March 7. It will also be available on Sprout's TV Anywhere beginning March 7 and across Sprout's VOD and digital platforms beginning March 20.
DreamWorks Highlights Trolls Licensees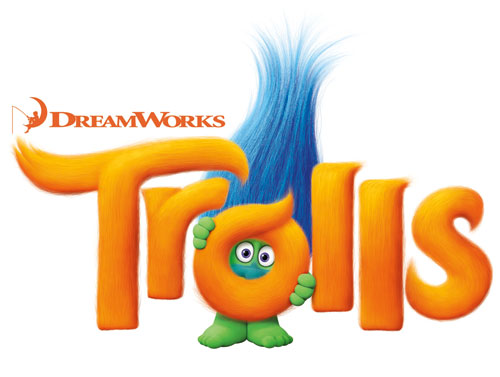 DreamWorks Animation announced a host of global licensees for Trolls, which opens in the U.S. on November 4, 2016. It will debut around the world throughout October and November.
The movie tells the story of the overly optimistic Princess Poppy (Anna Kendrick) who must enlist the help of a hilariously grumpy survivalist troll named Branch (Justin Timberlake) to rescue an unusual assortment of her friends. Together, they embark on a comedic journey filled with epic adventures and original songs.
The film's licensees include:
Hasbro—master toy partner: Figures, plush, playsets, games, and more
Random House Children's Books: Novels, storybooks, coloring activity and novelty starting with two titles this summer and an 11-book movie tie-in program in fall 2016. Additional titles will follow.
Hallmark: Greeting cards, gift bags, ornaments, and more
Franco Manufacturing: Bedding, bath, beach, and accessories for kids' rooms
Trends International: Posters, calendars, stickers, and tattoos
H.I.S. International, a division of The Bentex Group: Character-inspired sportwear
Editorial Planeta: Storybooks, novelization, activity books, sticker books, and novelty in Spain and Portugal
Ravensburger: 2-D and 3-D puzzles, arts and crafts products, including painting by numbers and Mandala designer in Germany
Clementoni: Range of puzzles of various piece counts, sizes, and features in the Pan-European region
Procos: Party goods across the Pan-European region
Additional global licensees for Trolls across all categories will be announced throughout 2016.
Powerpuff Girls Licensees Announced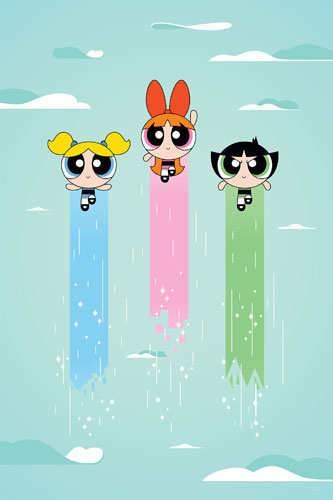 Cartoon Network Enterprises announced a lineup of North American partners for this year's global franchise launch of The Powerpuff Girls. Spin Master is the global master toy licensee and will debut a line of products this fall including plush, figures, playsets, dolls, roleplay items, and more.
Additional licensees debuting product this fall include:
Cardinal Industries (a wholly owned subsidiary of Spin Master)—puzzles
Disguise—Halloween costumes and roleplay, including dress sets, jewelry, makeup, wigs, and more
Funko—Pop! Vinyl figures, Mystery Minis blind box series, MyMojis blind bags, Dorbz figures, and more
Pressman Toy Corp—original board games, card games, and puzzles
Licensees debuting product in spring 2017 include:
A&A Global—products for vending machines including stickers, temporary tattoos, toys, and other novelty items
Toy Factory—plush toys, pillows, rubber balls, novelty hats, and more for outdoor amusements, family entertainment centers, and traveling amusement venues
Patch Products Changes its Name to PlayMonster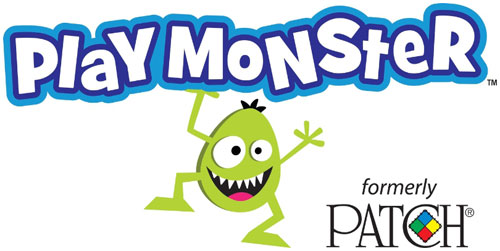 Patch Products is changing its corporate name to PlayMonster. The name change better reflects the company's continued commitment to provide play for all ages. For more information, turn to page 12 of the February issue of TFE. Pick it up at booth 2301 or click here to read the news.
Halo Products from Mattel
343 Industries announced that it has signed Mattel to create a line of Halo products. Some of the items will include new products across the MEGA Bloks line, products in BoomCo, figure assortments, and R/C vehicles from Tyco.
MGA, Toysmith in Distribution Deal
MGA Entertainment announced that it has reached an agreement with Toysmith to distribute MGA's products into the U.S. specialty toy channel. At this week's Toy Fair, Toysmith will showcase an initial set of the Little Tikes, Lalaloopsy, Project Mc2, and Num Noms lines.
Disney Unveils Photo Series Celebrating Play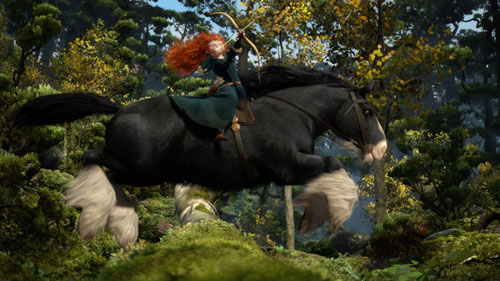 Disney revealed a new photo series reimagining iconic scenes from Disney Princess movies to celebrate the importance of play and storytelling at the start of this year's Toy Fair. The photos created by lauded toy photographer Brian McCarty recreate pivotal moments from the epic adventures of Merida (Brave), Tiana (The Princess and the Frog), and Rapunzel (Tangled) that have helped spark kids' imaginations around the world.
The selection of animated film frames was painstakingly brought to life in exacting detail by a team of set designers using toys, custom-created sets, props, and lighting. The photos mirror the film scenes in doll-size detail, from hurtling through a lush forest, to wishing on the night sky, to a boat ride set against a horizon filled with tiny twinkling lanterns.
McCarty and team recreated three celebrated scenes through one-of-a-kind doll-size environments. Standing in for the animated heroines are Disney Princess dolls from Hasbro (Rapunzel and Tiana) and Disney Store (Merida, Flynn), styled to appear just as they did on screen. Shown here is Merida.