The Bridge Names Chernin Company President
The Bridge Direct announced that Stephen Chernin has been named president, effective immediately. Prior to working at The Bridge Direct, Chernin was the executive vice-president of Basic Fun and Good Stuff for 15 years, and continued to lead those divisions when they were acquired by The Bridge Direct in 2014. In his new role, Chernin will continue working directly with the company's CEO, Jay Foreman, and other senior executives to manage all aspects of The Bridge Direct's business, including its Basic Fun and Good Stuff divisions. All sales, marketing, and licensing teams will report directly to Chernin.
TRU Promotes Venezia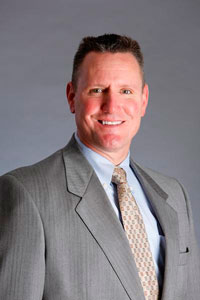 Toys "R" Us announced the promotion of Joe Venezia to executive vice-president, global store operations, effective February 22. He will continue to be responsible for delivering an exceptional shopping experience across the company's more than 850 Toys "R" Us and Babies "R" Us stores nationwide, with expanded responsibilities for providing strategic direction and support for global store operations. He will report to Dave Brandon, chairman and CEO, Toys "R" Us, Inc., and serve as a member of the company's Global Leadership Team.
Venezia joined TRU in February 2014 as senior vice-president, store operations. Earlier in his career, he held key operations and management positions at The Pantry, Walmart U.S., Wells Fargo Merchant Services, and Procter & Gamble. Venezia also served as an Airborne Ranger Officer in the U.S. Army Infantry for nine years and was deployed abroad three times, receiving a Bronze Star Medal for demonstrated bravery during Operation Desert Storm. He received a Bachelor of Science in civil engineering from the United States Military Academy in West Point, New York.