Jakks Reports 2015 Results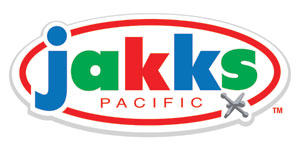 Jakks Pacific, Inc., reported financial results for the full year ending December 31, 2015 this morning. Net sales for full year ended December 31, 2015, were $745.7 million compared to $810.1 million in 2014. The year-to-year revenue difference is consistent with the company's guidance, which reflects the stellar performance in 2014 of one of the company's key product lines. Reported net income for the 12-month period was $23.2 million, or $0.71 per diluted share. This compares to net income for full year 2014 of $21.5 million, or $0.70 per diluted share. Adjusted EBITDA for full year 2015 was $50.9 million, compared to $52.9 million for full year 2014.
Net sales for the fourth quarter were $163.4 million, compared to $254 million reported in the comparable period in 2014. The reported net loss for the fourth quarter was $9.4 million, or $0.50 per diluted share. This compares to net income of $2.8 million, or $0.11 per diluted share, reported in the comparable period in 2014. Adjusted EBITDA for the fourth quarter was negative $2.1 million, compared to Adjusted EBITDA of $10.6 million in 2014.
Stephen Berman, chairman and CEO stated, "I'm pleased with the company's overall 2015 performance, especially our continued growth in the International division. The strength of our Disney Princess, Star Wars, and Seasonal businesses, combined with our expansion in the international markets helped achieve our 2015 guidance. With the momentum we see across the entire portfolio, I'm very confident about our anticipated performance in 2016 and beyond."
Berman continued. "Our alliance with strategic licensing partners has provided us with a strong entertainment-licensed slate for 2016 including Batman v. Superman: Dawn of Justice, Teenage Mutant Ninja Turtles: Out of the Shadows, Captain America: Civil War, and Finding Dory. To support these terrific franchises, we are creating Big-Figs in a variety of scales ranging from 18-inch to 48-inch, radio controlled vehicles, and Seasonal products inspired by these movies. We will continue to ship new waves of Star Wars Big-Figs throughout 2016, as well as bring the World of Nintendo characters to life in new and exciting ways."
Adding to its Disney Princess business and Frozen business, Jakks now has the rights to large dolls, roleplay, and dress-up for Moana, a new Disney/Pixar animated movie slated to be released in theaters later in 2016. Jakks will also introduce new movie-inspired Alice in Wonderland: Through the Looking Glass toys, as well as Disguise costumes. The line of Tsum Tsum stackable, collectible figures featuring hundreds of stylized Disney characters, which had a limited launch late in 2015, will be in broad distribution in 2016.
Jakks also has several proprietary intellectual properties rounding out its product portfolio including Max Tow and Friends, which continues to grow and climb with a new buddy, Cliff Climber, to be introduced later this fall. Gift 'Ems, a new brand for girls, will be launching later this fall along with a dedicated mobile game app. In addition, Jakks also relaunched its Real Construction brand with all-new products, an app, and digital campaign.
"We have fully integrated Maui Toys, Moose Mountain, and Kids Only! into a more cohesive business unit that is poised to create a more robust Seasonal division comprised of leading evergreen brands in their respective categories. In 2016, we are excited about our Disguise division's global launch of the first official LEGO licensed costumes for Halloween and everyday roleplay, and the addition of the Shopkins license for Halloween costumes," said Berman.
Working Capital
As of December 31, 2015, Jakks' working capital was $252.2 million, including cash and equivalents and marketable securities of $102.5 million, compared to working capital of $246.2 million including cash and equivalents and marketable securities of $71.7 million as of December 31, 2014.
2016 Guidance
For 2016, Jakks is currently forecasting net sales to increase approximately 7 percent; diluted earnings per share to increase approximately 10 percent; and Adjusted EBITDA to increase approximately 28 percent. This guidance reflects anticipated gross margin expansion and operating leverage offset in part by higher marketing costs resulting in overall operating margin growth in 2016. On an annual basis the company's effective tax rate will remain at approximately 15 percent. Reflected in this forecast is net sales for the first quarter of 2016 is anticipated to be in the range of $95 million to $100 million with a net loss in the range of $0.90 to $1.00 per diluted share due in part to increased marketing expenses in 2016 including the shift caused by Easter falling in the first quarter of 2016 as opposed to the second quarter in 2015.
Sony Pictures Home Entertainment, Genius Brands in Deal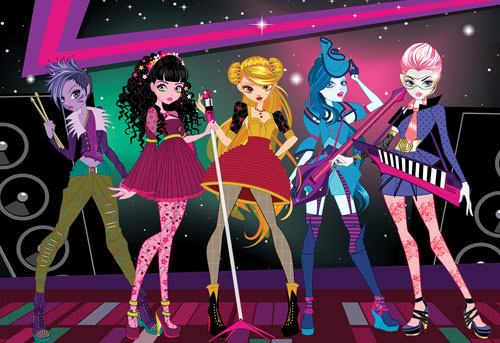 Sony Pictures Home Entertainment (SPHE) and Genius Brands International, Inc., (GBI) have finalized a multi-year agreement in which SPHE will provide marketing and distribution of GBI's Kid Genius and Baby Genius labels, throughout North America. In addition, the deal allows SPHE and GBI to co-develop, distribute, and globally merchandise future animated or live action properties derived from their respective programming libraries.
Among the brands SPHE will distribute is the all-new music and fashion-driven brand for tween girls, SpacePOP debuting this fall; a new original Baby Genius series to coincide with the brand's expanded launch this year; Warren Buffett's Secret Millionaires Club, the animated series accessible on-air, online, and at retail; and Stan Lee's Mighty 7 (SLAM 7). Additionally, GBI is developing three new properties included in the agreement that will be announced shortly.
Incredible Novelties in Distribution Deals
Incredible Novelties, Inc., announce a distribution partnership with Tucker Toys. Incredible Novelties will exclusively distribute Tucker Toys items in Canada and work with the team on marketing and brand development. Tucker's portfolio of brands includes Crush-It! Bat, Phlat Ball, E-Z Grip Balls, Zoingo Boingo Pogo, ZB Freestyle Board, and many more.
In a separate announcement, Incredible Novelties has a distribution partnership with Cra-Z-Art. Incredible Novelties will be the exclusive distribution partner in Canada and take the lead on marketing, brand development, and licensing. Cra-Z-Art's portfolio of brands includes The Original Magna Doodle, Softee Dough, Shimmer N' Sparkle, and many other product lines including stationery and activity items.
What's New in Preschool Toys on TTPM
TTPM is showcasing the newest Preschool Toys. For the latest in Toys, Tots, Pets, and More as well as what's trending, visit TTPM.com.