CJ E&M, UNESCO Partner to Support Girls' Education with Preschool Series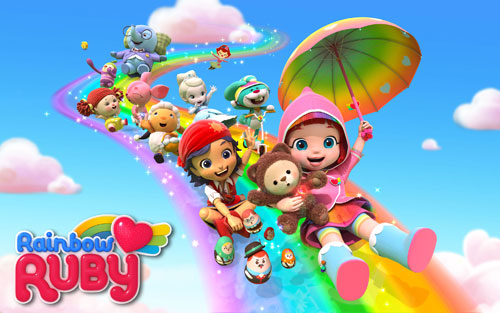 CJ E&M, Asia's leading content and media company, and UNESCO, the United Nations Educational, Scientific, and Cultural Organization, announced a partnership agreement supporting UNESCO's girls' global education campaign with Rainbow Ruby, CJ E&M's new animated preschool series.
"Rainbow Ruby is the first original global animation series by CJ E&M as a co-production project with China Entertainment that will reach out to a global audience," said Sang Gill (Tschaik) Lee, EVP, CJ E&M. "Rainbow Ruby is a 3-D, CGI-animated series that follows a 6-year-old girl named Ruby as she transports to Rainbow Village where her toys come alive. Throughout the series, Ruby experiences different professions introducing preschool girls to the concept of a dream job, letting them imagine how their jobs can improve their lives in the future."
This series is part of the Better Life for Girls campaign, which launched in November 2014 by CJ E&M and UNESCO. The aim is to help address the lack of access to quality education faced by girls in developing regions. This is the first time that UNESCO has joined a global partnership centered on an animation-based character for its key initiative. One of the goals is to bring awareness to the harsh realities that girls in many developing regions face because of their lack of education, which hinders economic growth and social progress.
CJ E&M will expand media campaigns for girls' education to major TV channels around the world, which will air the Rainbow Ruby series. CJ E&M will work with UNESCO to develop edutainment apps and virtual reality content. A portion of the sales from Rainbow Ruby licensed products will be contributed to UNESCO's global fund for promoting a girl's right to education.
DHX Media is the distributor of Rainbow Ruby in the U.S., Canada, and EMEA (excluding France).
What's New in Arts & Crafts on TTPM
March is National Craft Month and TTPM is showcasing the newest Arts & Crafts Toys. For the latest in Toys, Tots, Pets, and More as well as what's trending, visit TTPM.com.