Sesame Workshop Launches Sesame Studios YouTube Destination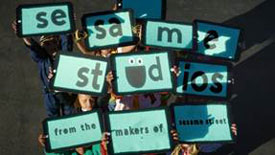 Sesame Workshop announced the launch of Sesame Studios, an all-new YouTube channel. The channel will showcase new non-Muppet characters, short-form series, and original stories. It will build off the success of the Sesame Street YouTube Channel, which has two million subscribers and almost three billion views, says the company. With Sesame Studios, Sesame Workshop will create native content designed specifically for a digital platform. Families will be able to co-view Sesame Studios content on the main YouTube channel and find videos on the YouTube Kids app.
The channel will feature videos one to five minutes long, focusing on a range of curricular areas such as literacy, health, and social-emotional development. Production time will span anywhere from three days to three months, and three new videos will be uploaded each week.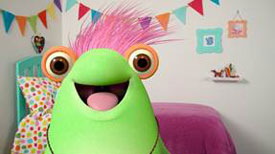 Singer, songwriter, actor, and YouTube star Todrick Hall wrote and produced the channel's new theme song. Other videos include live-action nursery rhymes, animated milestone songs and animal films as well as new digital native series such as The Totems, Scribble Tales, and Words with Puffballs.
Marvie, a new digital puppet character, will "host" the channel, introducing new videos and playlists, and encouraging kids to interact with content as they watch. She was created in collaboration with Puppet Heap. Other creative talent working with Sesame Studios include Vsauce Network, Mystery Guitar Man, Jon Burgerman, The Pop Ups, Justin Yu, and Khoa Phan.
Produced by Sesame Workshop, Sesame Studios is underwritten in part by UnitedHealthcare.
What's New in Preschool Toys on TTPM
TTPM is showcasing the newest Preschool Toys. For the latest in Toys, Tots, Pets, and More as well as what's trending, visit TTPM.com.