House and Senate Reach Compromise on TSCA Reform
The Toy Industry Association (TIA) congratulates both chambers of the U.S. Congress for reaching compromise on important chemical legislation after months of negotiations by U.S. House and Senate staff. Reform of the Toxic Substance Control Act (TSCA) will strengthen the federal chemical regulatory system and is a top policy priority for the toy industry, says TIA.
"TIA applauds Congress for working together to reach an effective compromise on a very complex piece of legislation," said Steve Pasierb, TIA president and CEO. "We continue to seek a federal uniform policy for regulating chemicals across all 50 states that keeps American children and families safe while fostering innovation. This compromise bill proves we are moving in that direction."
Both chambers passed TSCA reform legislation in 2015 (the House version passed 398-1 last June; the Senate version was unanimously approved last December) and the bills were very different, with the Senate version providing greater detail on how and when the Environmental Protection Agency (EPA) should develop chemical regulations. This bipartisan compromise bill represents an important and necessary step forward in overhauling the federal chemical law, which has not been updated in nearly 40 years.
TIA has been advocating for several years for a stronger federal chemical regulatory system so that states and counties will not feel it necessary to act in the absence of stricter federal oversight. Once President Obama signs the bill into law, the EPA will begin the process of prioritizing chemicals and taking necessary steps to review them. TIA says it will stay engaged with the EPA during this process to find opportunities to participate in the development of future rules and regulations that could impact the toy industry.
Mattel Creations, Driver Digital to Produce User-Generated Content
Mattel Creations, the content division from Mattel, is expanding its partnership with Driver Digital Studios to produce live-action Thomas & Friends digital content inspired by fans' user-generated content (UGC). The content is curated and produced via the Thomas Creator Collective (TCC), a team of Thomas & Friends fans and amateur filmmakers from across the globe, including the U.S., UK, Australia, Chile, and Japan, brought together by Driver Digital.
Driver Digital's creative and production teams engaged with the TCC to create 14 pieces of original, live-action videos first debuting on the Thomas & Friends YouTube channel in November 2015. Since then, the series has collectively resulted in more than 21 million views and 56 million minutes of content watched making it among the most engaged content on the Thomas & Friends YouTube channel, which has surpassed more than 529 million views to date. The new Thomas content is the latest collaboration for Mattel and Driver Digital, who also debuted the ongoing digital lifestyle series AG Life last year, inspired by the American Girl brand.
View the Thomas Creator Collective content here.
Skyrocket Toys Forms Media Division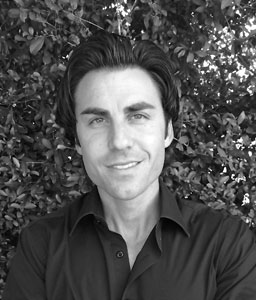 Skyrocket Toys announced that it has formed a media division, which will be run by Jared Wolfson. Skyrocket will develop original content for digital and broadcast platforms with a corresponding line of toys and ancillary products, and plans to launch their first property with toy line in 2018.
Wolfson has been named senior vice-president of the company's media division and will be responsible for developing, launching, and managing Skyrocket's portfolio of integrated entertainment properties in coordination with the company's toy and consumer products businesses.
Prior to joining Skyrocket, Wolfson was president of franchise integration at Zag Animation Studios and Zagtoon. Wolfson also held various executive, production, and marketing positions at Jakks Pacific and Disney Interactive Studios.
ASTRA Announces Excellence Awards
The American Specialty Toy Retailing Association (ASTRA) announced the 2016 winners of ASTRA's Excellence Awards. Selected by the ASTRA membership, the awards recognize leading retailers, manufacturers, and sales representatives who represent the best of the specialty toy industry. The 2016 winners are:
Retailer Excellence Award
Stephanie Sala, Owner
Five Little Monkeys
Berkeley, California
Manufacturer Excellence Award
The Orb Factory
Halifax, Nova Scotia
Sales Representative Excellence Award
Betsy Harney
Sugar B Sales
Renton, Washington
Sales Representative Excellence Award
Shauna Davidson
WundeReps
Lisle, Illinois
The award ceremony will take place on Monday, June 6, 2016, at the Colorado Convention Center in Denver during ASTRA's annual Awards Breakfast and Business Meeting.
Target Reports Q1 2016
Target Corporation reported first quarter 2016 comparable sales growth of 1.2 percent, and adjusted earnings per share from continuing operations of $1.29, up 16.5 percent from $1.10 in 2015. First quarter GAAP earnings per share (EPS) from continuing operations were $1.02, compared with $1.01 in first quarter 2015. First quarter 2016 GAAP EPS from continuing operations reflects $261 million of pre-tax early debt retirement losses, costs related to the sale of the pharmacy and clinic businesses to CVS Health, and the resolution of income tax matters.
"We are pleased with our first quarter financial results, which demonstrate the effectiveness of our strategy in an increasingly volatile consumer environment," said Brian Cornell, chairman and CEO of Target. "First quarter comparable sales in Signature Categories grew more than three times the company average, digital comparable sales grew 23 percent, and strong execution by our team delivered stronger-than-expected growth in adjusted EPS. With an outstanding team, a resilient business model, and a strong balance sheet, we plan to successfully implement our long-term strategy, even in the face of a challenging short-term consumer landscape."
Fiscal 2016 Earnings Guidance
While Target's view of second quarter results has been tempered by the recent slowdown in consumer trends, the retailers says it currently believes full-year adjusted EPS within its prior guidance range is achievable.
In second quarter 2016, Target expects comparable sales of flat to down two percent, and adjusted EPS of $1 to $1.20. Second quarter GAAP EPS from continuing operations will include approximately $0.17 of expense related to early debt retirement losses, and also may include the impact of certain additional discrete items, which will be excluded in calculating adjusted EPS. In the past, these items have included data breach expenses, restructuring costs, and certain other items that are discretely managed. Beyond losses related to the early debt retirement, Target says it is not currently aware of any other material discrete items.
Segment Results
First quarter 2016 sales decreased 5.4 percent to $16.2 billion from $17.1 billion last year, as a 1.2 percent increase in comparable sales was more than offset by the impact of the sale of the pharmacy and clinic businesses. Comparable digital channel sales grew 23 percent and contributed 0.6 percentage points to comparable sales growth. Segment earnings before interest expense and income taxes (EBIT) were $1,323 million in first quarter 2016, an increase of 4.9 percent from $1,261 million in 2015.
First quarter EBITDA and EBIT margin rates were 11.5 percent and 8.2 percent, respectively, compared with 10.5 percent and 7.4 percent, respectively, in 2015. First quarter gross margin rate was 30.9 percent, compared with 30.4 percent in 2015, reflecting the benefit of the sale of the company's pharmacy and clinic businesses, combined with the benefit of the company's cost savings initiatives, partially offset by investments in promotions. First quarter SG&A expense rate was 19.4 percent in 2016, compared with 19.9 percent in 2015, reflecting the benefit of the sale of the company's pharmacy and clinic businesses along with continued expense discipline across the organization.
Interest Expense and Taxes from Continuing Operations
Target's first quarter 2016 net interest expense was $415 million, compared with $155 million last year, driven by a $261 million charge related to the early retirement of debt. First quarter 2016 effective income tax rate from continuing operations was 31.6 percent, compared with 34.8 percent last year. The decrease was primarily due to the adoption of new accounting standards for employee share-based payments, which reduced the effective tax rate by approximately 1.9 percentage points, and losses related to the early retirement of debt.
Capital Returned to Shareholders
In first quarter 2016, the company repurchased 11.4 million shares of common stock at an average price of $78.37, for a total investment of $893 million. The company also paid dividends of $336 million. In total, Target returned $1.229 billion to shareholders in first quarter 2016, representing more than 200 percent of net income from continuing operations. Since the beginning of the current $10 billion share repurchase program, the Company repurchased 106 million common shares at an average price of $70.51, for a total investment of approximately $7.5 billion.
For the trailing 12 months through first quarter 2016, after-tax return on invested capital (ROIC) was 16 percent, compared with 12.5 percent for the 12 months through first quarter 2015. Excluding the net gain on the sale of the pharmacy and clinic businesses, ROIC for the trailing 12 months through first quarter 2016 was 14 percent, reflecting higher profits on a stable base of invested capital.
Discontinued Operations
First quarter net earnings from discontinued operations were $18 million, compared with after-tax losses of ($16) million last year. First quarter 2016 net earnings from discontinued operations primarily reflect foreign currency gains on the company's net assets.
Certain assets and liabilities of Target's discontinued operations are based on estimates. The recorded assets include estimated receivables, and the remaining liabilities include accruals for estimated losses related to claims that may be asserted against Target Corporation, primarily under guarantees of certain leases. These estimates involve significant judgment and are based on currently available information, an assessment of the validity of certain claims and estimated payments by the Canada subsidiaries. These estimates are subject to change, and Target believes it is reasonably possible that adjustments to these amounts could be material to its results of operations in future periods. Any such adjustments would be recorded in discontinued operations.
What's New in Thomas & Friends Toys on TTPM
TTPM is showcasing the newest Thomas & Friends toys. For the latest in Toys, Tots, Pets, and More as well as what's trending, visit TTPM.com.