Disney's Sneak Peek of Elena of Avalor's Little Sister, Isabel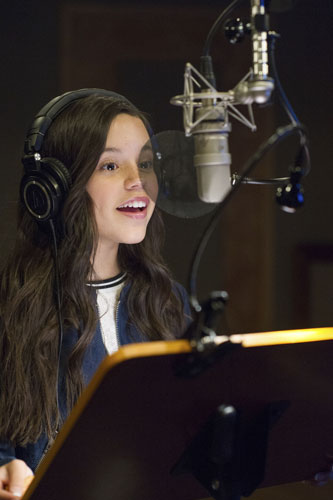 Disney unveiled a first look of Princess Elena's little sister, Isabel. The character is described as a budding inventor who is voiced by Jenna Ortega (Jane the Virgin, Stuck in the Middle) and will be featured in Disney Junior's Elena of Avalor this summer.
Licensing Expo's Keynote Panel Discusses Content Creation in Toy Industry
To kick off Licensing Expo 2016, executives from three top toy companies will examine the burgeoning role that content creation is now playing within the toy industry and its implications for the toy, entertainment, and licensing businesses.
The keynote session takes place Tuesday, June 21, from 8-9am at the Mandalay Bay Convention Center in Las Vegas. The hour-long discussion, "Toys to Content: Where Do We Go From Here?" will include:
• Susie Lecker, chief brands officer, Toy Box Division, Mattel
A nearly 20-year veteran of Mattel, Lecker has held a variety of leadership positions since joining Mattel Canada in 1998 as product manager, gaining expertise both in brands and marketing. In her current position, she is responsible for all aspects of Mattel's Toy Box division, a growth engine for the toymaker. Lecker represents Mattel across all of the company's licensed entertainment properties with industry-leading partners such as Nickelodeon, Disney, Warner Bros., and Universal/DreamWorks, accounting for a wide range of product categories, including preschool, girls and boys, adult collector, and more.
• Simon Waters, general manager and SVP entertainment and consumer products, Hasbro
Newly named to his current position, Waters is leading the company's consumer products team and leveraging licensing to reinvent its franchises as lifestyle brands. He is also working to drive Hasbro's worldwide studio entertainment initiatives across all platforms. Waters joined Hasbro six years ago as the senior vice-president of entertainment and consumer products from The Walt Disney Company, where he was vice-president of global franchise development and strategic marketing. He led two of Disney's largest consumer products franchises, Mickey Mouse and Winnie the Pooh.
• Laura Zebersky, chief commercial officer, Jazwares
Zebersky oversees the company's global licensing, marketing, and sales efforts, which have grown more than 200 percent under her leadership. She also helmed the launch of a variety of highly successful brands at Jazwares that originated as digital entertainment properties, including Minecraft, Terraria, and Tube Heroes. Zebersky began her career as an attorney before joining her husband, Judd Zebersky, CEO and founder of Jazwares. With a talent for identifying trends, Zebersky has become an important resource for top-tier retailers who look to her expertise in brand building and collaborative partnerships.
LIMA SVP Marty Brochstein will moderate the keynote discussion, which is open to all registered Licensing Expo exhibitors and attendees. For an up-to-date schedule of sessions and to register for Licensing University, visit the Licensing Expo website.
Diverse Marketing, Be Smart Toys in Deal
Manufacturers' sales firm Diverse Marketing, a family-owned business established in 1959, has announced a strategic alliance on the West Coast with sales agency Be Smart Toys, LLC. Both companies say that the new alliance is expected to spark innovation and additional growth in all markets by maximizing product availability, market insight, and resources.
What's New in Outdoor Toys on TTPM
With Memorial Day Weekend about to get underway, TTPM is showcasing the newest Outdoor Toys. For the latest in Toys, Tots, Pets, and More as well as what's trending, visit TTPM.com.