Play Fair Moves to Fall 2017; Becomes Consumer and Media Event
The second annual Play Fair, the consumer event focusing on play and entertainment, will nearly double in size at the Jacob K. Javits Convention Center when it returns to New York City on November 4–5, 2017. A joint venture between the Toy Industry Association (TIA) and LeftField Media, Play Fair offers families and the media the opportunity to enjoy interactive play experiences with new toys, games, and popular characters, as well as purchase new and exclusive products.
Halls 1A and 1B of the Javits Center will provide Play Fair 2017 with 150,000 square feet of contiguous space for brands to unveil new toy lines and encourage hands-on activities among thousands of play enthusiasts, and 10 dedicated panel rooms will allow for increased and more varied programming and events.
"Play Fair's massive exhibition area will accommodate returning brands with increased presences and welcome new first-time exhibitors, and our dates will now position Play Fair at the heart of the pre-holiday season," said Greg Topalian, president of LeftField Media. "Planning is already underway to expand character photo ops, develop an elaborate art and crafting space, build a children's book and author pavilion, expand our feature stages and create a hands-on video game experience."
In addition to Play Fair's move to the pre-holiday shopping season, the event will grow to add a third day. Play Fair's Saturday and Sunday will remain a public experience for families and fans, and 2017 will also see the launch of a Friday night session open exclusively to media and the toy industry.
"The first Play Fair had an exceptional turnout, and there was a demand from sponsors and the public to go bigger for 2017," said Marian Bossard, TIA's SVP of global market events. "Play Fair is a celebration of the benefits, magic, and joy of play, and we look forward to a very magical 2017!"
Play Fair was launched in February 2016 by TIA and LeftField Media. Capacity crowds of more than 20,000 parents, children, and toy fans braved bitter cold temperatures to attend Play Fair's inaugural two-day show at the Javits Center's North Hall. For more information about the event, visit playfairny.com.
UYoung Culture & Media Co. Launches in U.S; Dekel and Schwartz to Consult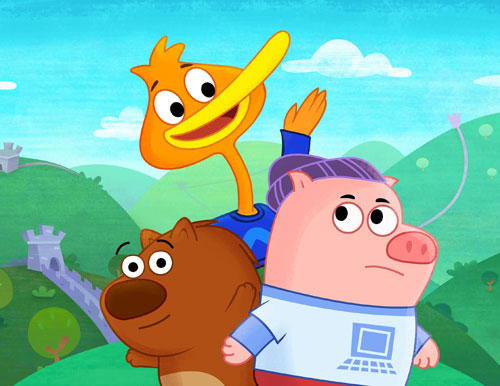 The Chinese children's entertainment company UYoung Culture & Media Co., Ltd., announced the opening of a new division and office in the U.S. to further its strategy of creating, developing, producing, and distributing brands that appeal to both Chinese and international markets. The new division of the company is UYoung Entertainment International, Inc. (UEI), and is based in Los Angeles. The company will debut at Licensing Show in Las Vegas, where it will launch its first international brand, the animated comedy preschool series P. King Duckling.
UEI has also announced the appointment of Sander Schwartz and Elie Dekel as senior advisors to the company. Schwartz and Dekel will support UYoung's launch of P. King Duckling and advise the company on its international expansion plans and growth strategies. In addition Schwartz will seek out future co-production and content distribution opportunities for UYoung, while Dekel will drive the branding and consumer products licensing strategies for the company.
Launched in 2000 and headquartered in Beijing, UYoung Culture & Media Co., Ltd. is a kids and family entertainment company. Focusing on kids up to 10 years old, UYoung produces, distributes, and licenses animated kids' content across all platforms, including TV, film, and online. In addition, UYoung also creates its own preschool consumer products lines and runs strategic media operations across a number of Chinese kids' channels.
The preschool series P. King Duckling will premiere on Disney Junior in the U.S., Latin America, India, Korea, and Southeast Asia later this year. The irreverent comedy follows the feathery adventures of an extremely intrepid, but slightly hapless, young duck and his two best friends, Chumpkins and Wombat. Together the friends embark on a series of hilarious adventures. The series is executive produced by James Chen Gu and Josh Selig (Wonder Pets).
Ink Global to Represent Brio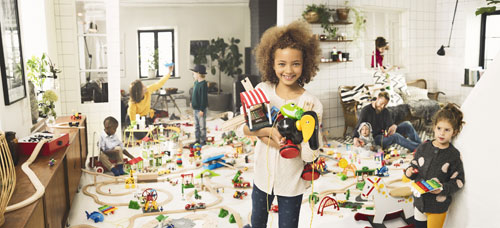 Ink Global has been signed to represent Brio in a new worldwide deal spanning merchandise, publishing, and promotions. Founded in the 1880s, the Swedish toy company currently has strong brand awareness in the four Nordic markets, the UK, U.S., Germany, and France.
Ink Global will implement a focused brand extension program. Initial target categories include baby care, housewares/interior design and textiles, with first product launches expected in Q2 2017. More news and information will be provided at this year's Licensing Show, which starts on June 21.
"Brio is a global symbol of childhood, so we're delighted to have signed this new deal—especially as we are both Scandinavian companies," says Ink global director Claus Tømming. "It's one of the biggest toy brands in the world and the commercial potential is huge, as it will appeal both to kids who are discovering Brio for the first time and parents who grew up with this classic brand."
Beanstalk Launches Icon Representation and Studio B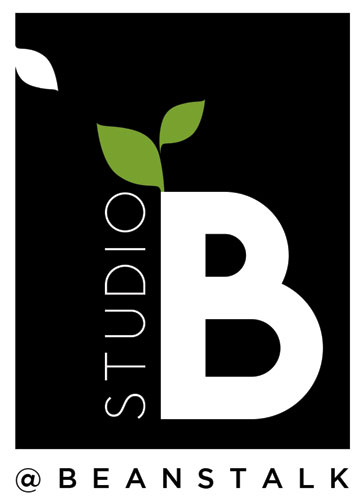 Beanstalk announced the addition of the representation of personality rights of legendary icons to its range of services. The service, formally called Icon Representation, will be led by Martin Cribbs, who has joined the agency as vice-president, brand management.
Icon Representation will represent the personality rights of legendary icons for use in advertising, promotions, licensed products, and long-term brand associations. The new service will provide clients trusted access to rights holders, quick turnaround of rights clearances, and transparency of fees.
In a media-saturated environment, Beanstalk recognizes the value of iconic personalities to emotionally engage consumers and communicate brand trust and choice.
As an executive with over 20 years in licensing, Cribbs has represented some of the most legendary icons in the world, including Albert Einstein, Mahatma Gandhi, Harvey Milk, and the Wright brothers, among many others. Prior to joining Beanstalk, he was head of licensing for Universal Music Group's Bravado division, overseeing licensing for Justin Bieber, Lady Gaga, The Beatles, The Rolling Stones, and Michael Jackson, among others. He began his career in brand licensing with the Estate of Andy Warhol, building an international business with licensees in more than a dozen countries around the world.
In a separate announcement, Beanstalk announced the launch of Studio B @ Beanstalk, the company's service specializing in creative design. The studio offers its clients a suite of services including branding and identity, product concepts, packaging design, style guides and brand books, as well as marketing collateral and merchandising.
Studio B leverages Beanstalk's 20-plus years of brand extension expertise. Beanstalk advises brand owners, retailers, and manufacturers every day on how to build, establish, and extend brands across multiple platforms, categories, and distribution channels.
Studio's B's team of talented graphic designers and brand extension experts can help clients create a bridge from demand to market. Agata Shear is the senior graphic designer leading Studio B. As a multidisciplinary designer with a strategic mind and sharp eye for innovation, Shear's previous work includes notable brands such as The New York Times, LVMH Moët Hennessy Louis Vuitton SE, MoMa, New York Fashion Week, Donna Karan NY, Pfizer, Broadway Improv, and Tribeca Film Festival, among many others. With nearly a decade of international experience in graphic design, Shear is dedicated to expanding Beanstalk's clients' creative boundaries through Studio B.
WIT Empowerment Day Set for September 26 in Dallas
Women in Toys, Licensing & Entertainment (WIT) announced that its annual WIT Empowerment Day event will be held on Monday, September 26, the day before Fall Toy Preview in Dallas officially begins. Held in collaboration with Walmart, WIT Empowerment Day provides a power-packed day and exposure to the industry's best and brightest—all ready to help participants take their businesses and careers to the next level.
The event is designed for entrepreneurs, manufacturers, inventors, and business owners who want to grow their business or catapult their career in the area of toys, games, licensing, and entertainment.
WIT members will have the opportunity to pitch their products to Walmart buyers, and pitch products and concepts to top toy companies including Hasbro, Spin Master, Moose Toys, and Jazwares. Members will also be able to attend interactive Info Sessions with top industry experts, which will delve into topics on crowdfunding, financing, patents and trademarks, packaging, manufacturing and distribution, marketing and public relations, and much more.
WIT Empowerment Day registration is now open. Advance registration for WIT Empowerment day is required. Those wishing to pitch Walmart buyers must be a 51 percent women-owned business, and pre-qualify by completing the Walmart Pitch Application portion of the registration form. Click here for WIT Empowerment Day Registration Form.
WIT Empowerment Day is free to its members, however all must register for Fall Toy Preview and display a badge to participate. Click here for more information.
There's a WIT Empowerment Day 101 Webinar this Thursday June 16, 2016 from 12–1pm ET. Click here for information and to register for the Webinar.
What's New in Pet Gear on TTPM
TTPM is showcasing the newest Pet Gear. For the latest in Toys, Tots, Pets, and More as well as what's trending, visit TTPM.com.