Disney to Launch Frozen Northern Lights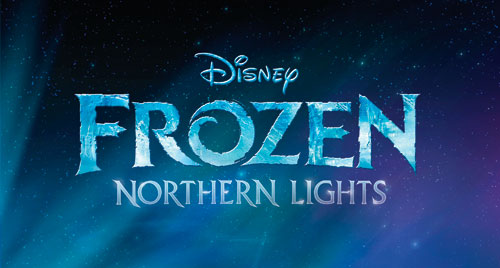 Disney announced Frozen Northern Lights, an original story from the kingdom of Arendelle spanning a collection of books, animated shorts from the LEGO Group, and new digital extensions. The story titled, Disney Frozen Northern Lights: Journey to the Lights, published by Random House, will be introduced as a deluxe novelization next month ahead of an extended collection of books featuring the familiar characters fans know and love, as well as a brand new protagonist named, Little Rock. The storyline will be reimagined by The LEGO Group with four new animated shorts and a full compilation airing on Disney Channel this fall. The shorts will bring the unique brand of stylized animation and witty LEGO humor to the world of Frozen, with the voice talent from the movie reprising their roles. Frozen will make its television debut this holiday season on ABC and a Broadway musical inspired by Frozen is scheduled to open in New York in 2018.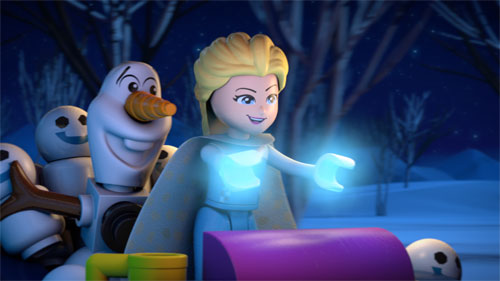 In celebration of Frozen Northern Lights, the website frozen.disney.com will be updated with fun activities tied to the new story and Disney will launch a Frozen-inspired Instagram account @DisneyFrozen.
Walt Disney Animation Studios' animated feature Frozen opened in 2013, becoming the highest-grossing animated feature ever released with more than $1.27 billion in global box office. Frozen has received multiple honors, including two Academy Awards, the Golden Globe, BAFTA Award, PGA Award, five Annie Awards, and two Grammy Awards.
Sony Pictures Animation Announces Extensive Slate through 2018
Sony Pictures Animation opens this year's Licensing Show with announcements of its slate through 2018, which includes five theatrical features, three television series, and one direct-to-video movie.
Theatrical Features:
Smurfs: The Lost Village is an animated comedy, which is set to hit theaters April 7, 2017.
Emojiville: Express Yourself is targeted for an August 2017 theatrical release.
The Star (working title) is scheduled for a December 8, 2017, theatrical release. In The Star, a small but brave donkey and his animal friends become the unsung heroes of the greatest story ever told, the first Christmas. Sony Pictures Animation produces in association with The Jim Henson Company.
Hotel Transylvania 3 is scheduled to hit theaters September 21, 2018.
Spider-Man, the animated feature, is slated for theatrical release December 21, 2018.
Animated Series:
Ghostbusters: Ecto Force is targeting an early 2018 debut for young kids.
Hotel Transylvania: The Television Series is targeted for a 2017 airdate. It will be airing on the Disney Channel worldwide.
Cloudy with a Chance of Meatballs is slated for a 2017 airdate on Cartoon Network in the U.S.
Direct to Video:
Surf's Up 2: Wavemania will debut on home entertainment in spring 2017. The project is in partnership with WWE Studios and Sony Pictures Home Entertainment.
Mattel Signed for Eighth Fast & Furious Film
NBCUniversal Brand Development and its NBCUniversal Consumer Products business unit announced plans to expand the range of merchandise inspired by the multi-billion dollar franchise Fast & Furious as the eighth film in the franchise is set to open in 2017. Mattel will debut a new vehicle toy line that will also feature characters and authentic environments from the franchise.
Complementing the new toy line from Mattel is mixed-scale die-cast licensee Jada Toys. The company will continue to create a line of film-inspired die-cast Fast & Furious vehicles targeted to collectors. Additional partners, categories, and updates for the franchise will continue to be announced throughout the year. The eighth chapter in the Fast & Furious saga will release in theaters April 14, 2017.
One of the most popular action-movie serials of all time, the franchise has earned more than $3.9 billion in the global box office, with Furious 7 grossing more than $1.5 billion as the sixth-highest-grossing film ever.
Adventure Time to Be Featured in LEGO
Cartoon Network's hit series Adventure Time will come to life in LEGO form in early 2017. Adventure Time enthusiasts can look forward to owning their very own LEGO set from concepts generated by the fan-fueled LEGO Ideas crowd-sourcing platform.
LEGO Ideas is the home for thousands of LEGO concepts with potential to become full LEGO retail sets. LEGO fans from all over the world contribute to the Ideas program. Fans are encouraged to vote on the LEGO Ideas website for their favorite concepts and if an idea garners 10,000 votes within the selection period, it will be judged by a LEGO review panel and could become a real product available at retail.
Licensing Program to Be Developed for Guardians of the Galaxy 2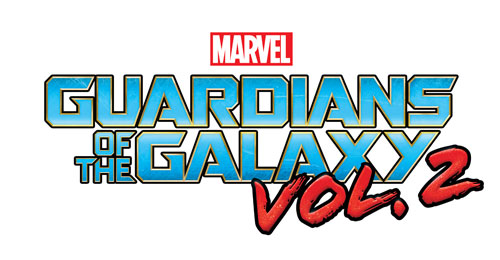 Building off of the success of the first film in 2014, Marvel is unveiling a new licensing program in support of Guardians of the Galaxy ahead of the 2017 sequel. The freshly expanded merchandising program will offer year-round support to the franchise for fans of all ages with an expanded focus on younger consumers, who have helped fuel the popularity of the Disney XD animated series, with a rollout including new toys, games, books, apparel, accessories, and more.
Marvel's Guardians of the galaxy program will be multi-tiered. A major emphasis will be placed on children ages 6-11. Hasbro is on board with a range of action figures and roleplay products based on the new film, while LEGO adds to its lineup with new construction sets. Marvel is seeking collectible and apparel/accessory partners to round out the program with music playing an important role in Guardians of the Galaxy Vol. 2 and integrated into merchandise where applicable. Disney Publishing has also signed bestselling authors to write middle-grade and young adult titles. There will also be a cinematic program from LB Kids.
The first Marvel's Guardians of the Galaxy film had a total international box office of $773 million.
Mystery Science Theater 3000 to Relaunch with Help of Dekel
Satellite of Love LLC, in partnership with Shout! Factory and Joel Hodgson, has enlisted industry veteran Elie Dekel, former president of Saban Brands, as strategic brand advisor and worldwide consumer products licensing agent for the entertainment brand Mystery Science Theater 3000 (MST3K). As strategic brand advisor and master licensing agent, Dekel will guide the branding, licensing, and expansion of the long-lasting fan favorite television series.
"Mystery Science Theater 3000 is one of those rare entertainment brands that has consistently grown its audience over more than 25 years through smart comedy, creative innovation, and a sincerely devoted fan community," says Dekel. "Now, that legion of passionate 'MSTies' has banded together to bring MST3K back to life, with the largest film and television crowdfunding campaign ever. The result is an all-new 11th season coming soon to a massive and highly devoted audience."
Satellite of Love and Dekel have been working on the development of a global licensing program for Mystery Science Theater 3000 across all categories, including publishing, digital gaming, apparel and accessories, collector products, art, and room décor.
The highly successful Mystery Science Theater Kickstarter campaign (December 2015), spearheaded by Shout! Factory and Hodgson, surpassed the goal of fully funding the production of 14 new episodes and set a new world record as the highest-funded film and TV crowdfunding campaign of all time.
Beloved by a strong legion of fans worldwide and ranked by top media culture critics as one of the best cult television shows of all times, Mystery Science Theater 3000 follows the motley crew of a human host and his two robot sidekicks aboard the Satellite of Love. The hapless host, trapped by mad scientists on a satellite in space, is forced to watch some of the most outrageously unfortunate B movies ever created. To keep sane, he's built two robot sidekicks, and together they do a running commentary on the films, affectionately mocking their flaws with inspired wisecracks and acting as a demented movie theater peanut gallery.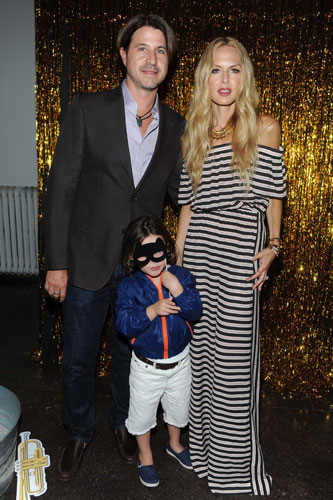 Created by Joel Hodgson, Mystery Science Theater 3000's national broadcast life began in 1989 on the Comedy Channel. In late 2015, Shout! Factory acquired the global IP rights and entered into an agreement with creator Joel Hodgson to produce new episodes.
Paul Frank, Rachel Zoe in Partnership
Saban Brands announced that it has partnered with designer and celebrity stylist, Rachel Zoe, to collaborate on a new Paul Frank collection. Zoe has been named creative partner for the Rachel Zoe x Paul Frank collaboration and will work closely with the Saban Brands design team to create a spring/summer 2017 collection of children's apparel. The collection's inspiration is California cool, inspired by the "beach meets city" lifestyle of the west coast.
King Features to Represent Garfield in Select U.S. Categories
King Features has reached an agreement with Paws, Incorporated, to represent Garfield in select licensing categories in the United States. King Features will represent Garfield in the following categories:
Apparel and Accessories
Art Books
Art Prints
Gaming/Slot Machines
Giftware and Novelties
Beauty
Direct-to-Retail Programs
Co-Branding/cross-branding initiatives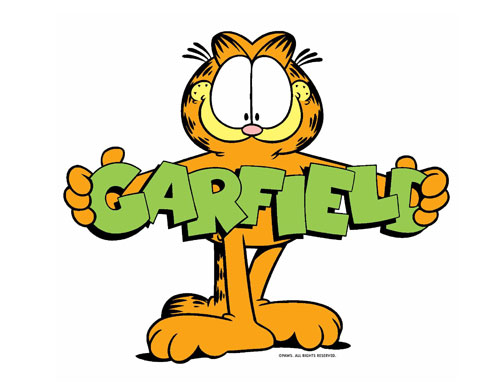 Under the new agreement with Paws, King Features has signed several new licensees for Garfield, including 2 Monkeys for T-shirts for young men and boys; Body Rags Clothing Co. for men's, women's/JRs, youth boys, and youth girls knit tops and bottoms; and Sneakerskins for decorative coverings for sneakers or shoes. In addition, it was recently announced that Zynga has launched the Garfield social slot in its Spin it Rich app on Facebook and mobile and Bottleneck Gallery released and sold out of their first Garfield art prints.
What's New in Ghostbusters Toys on TTPM
The new Ghostbusters film opens on July 15 and a new kids' TV series, Ghostbusters Ecto Force has just been announced for 2018. Now, TTPM will answer the call by showcasing the newest toys for Ghostbusters. For the latest in Toys, Tots, Pets, and More as well as what's trending, visit TTPM.com.