Spin Master Acquires Swimways; Forms Outdoor Division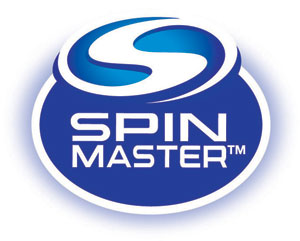 Spin Master announced the acquisition of Swimways Corporation as well as the formation of an Outdoor business segment this morning. The acquisition establishes Spin Master as a key player in the Outdoor and Sports Toys category, which the company says is currently one of the largest and fastest growing categories in the U.S. toy industry as measured by NPD.
Swimways, headquartered in Virginia Beach, Va., with an office in Guangzhou, China, a manufacturing and distribution facility in Tarboro, N.C., and a team of 149 employees, has a diverse portfolio of toys, games, and sporting goods for the pool, beach, and backyard with stable and consistent performance. In this morning's announcement, Spin Master said that Swimways' 2015 gross sales were approximately $90 million. These products are sold under the brands Swimways, Kelsyus, and Coop, and includes the patented Spring Float line of products, complemented by pool category licenses from a number of popular entertainment franchises. Swimways' experienced leadership team will lead Spin Master's Outdoor segment from its current headquarters.
"Spin Master is committed to growth through diversification, innovation, expanding our global presence, and making strategic acquisitions," said Ben Gadbois, president and COO, Spin Master Ltd. "With the Swimways acquisition, we can do all of these. We are well-equipped to significantly grow Swimways' brands both domestically and internationally through our strong retail relationships and global sales network, while leveraging our internal innovation expertise and our network of inventors around the world to develop new products."
According to this morning's announcement, the purchase price for the transaction will be satisfied by $85 million in cash on closing, less an escrow for possible adjustments, plus up to $8.5 million payable over four years based on Swimways' sales growth. The transaction was financed through Spin Master's existing credit facility. Swimways will operate as a stand-alone subsidiary within the Spin Master group.
The announcement marks Spin Master's fifth acquisition since its Initial Public Offering in July 2015. In Q4 2015, Spin Master completed the purchase of Cardinal Industries. Spin Master subsequently acquired Editrice Giochi SRL. It acquired Etch a Sketch and Doodle Sketch from The Ohio Art Company in Q1 2016 and Toca Boca and Sago Mini from Bonnier Group in Q2 2016.
Hillary Clinton Visits K'NEX
Democratic Presidential candidate Hillary Clinton visited K'NEX while on the campaign trail on Friday. Joining her at K'NEX was her running mate, U.S. Sen. Tim Kaine of Virginia and former President Bill Clinton. Watch the video here.
| | |
| --- | --- |
| Democratic Presidential candidate Hillary Clinton gave a speech from K'NEX last Friday. The Hillary logo shown in the background is made from K'NEX pieces. | Michael Araten, president and CEO of K'NEX gives Hillary Clinton a tour of the manufacturing facility. |

K'NEX shared these photos from the event and former President Bill Clinton sent out this tweet from K'NEX.
In 2012, President Barack Obama visit K'NEX. See it here. K'NEX says it invites both Democrats and Republicans to visit its facility in Pennsylvania.
Wooky in Chapter 11
The UK's Toy World reported this morning that Wooky Entertainment is in Chapter 11. Wooky's staff was notified in mid July and its UK office closed on July 20. Read the full story here.
Bananagrams in North American Distribution Deal with Game Company Big Potato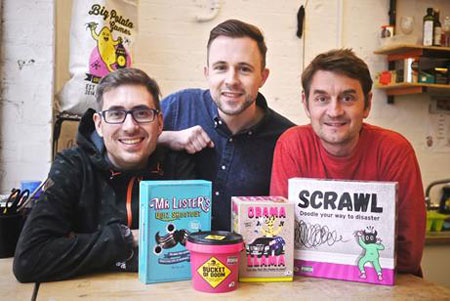 Bananagrams, Inc., announced that it has partnered with UK-based independent game company Big Potato to bring several new party games to the U.S. Big Potato's Bucket of Doom, Obama Llama, Mr. Lister's Quiz Shootout, and Scrawl will be available at Target and Target.com starting this month. Bananagrams currently distributes Big Potato's trivia game Linkee throughout the U.S. and Canada.
Bananagrams is celebrating its 10th anniversary this year.
What's New from Swimways on TTPM
TTPM is showcasing new products from Swimways. The company was acquired by Spin Master this morning. (See the story above.) For the latest in Toys, Tots, Pets, and More as well as what's trending, visit TTPM.com.