Creativity for Kids to Be Featured on Cake Boss Tonight
At Toy Fair 2016, guests of Creativity for Kids' 40th anniversary celebration were in for a treat when the Faber-Castell brand's specially ordered cake became the center of an episode of TLC's Cake Boss. Members of the Creativity for Kids team wanted to pay tribute to the brand's founder, Phyllis Brody during the 40th anniversary celebration, with an iconic cake from Carlo's Bakery (Hoboken, NJ) to be presented at a cocktail reception at Creativity for Kids' booth.
"We knew this cake had to be really special, memorable, and most importantly, an enormous secret," said Jamie Gallagher, CEO of Faber-Castell USA. "It was a huge undertaking to keep something of this magnitude a secret from Phyllis."
The episode titled "Mary Models, Toys, and Turkish Marbling", airs tonight (August 30) on TLC.
TRU Names Teed-Murch as President, TRU Canada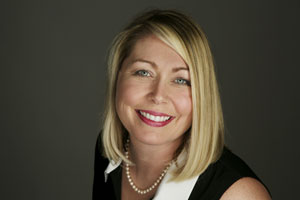 Toys "R" Us, Inc., announced the appointment of Melanie Teed-Murch as president, Toys "R" Us, Canada, effective September 1. In addition to overseeing the operations and business activities for the company's Toys "R" Us and Babies "R" Us stores and e-commerce channel in Canada, she will be responsible for the continued growth, profitability, and success of the company in this market. She will report directly to chairman and CEO, Dave Brandon.
Since first joining the company in 1996 as a TRU store manager in Kitchener, Ontario, Teed-Murch has held a variety of senior leadership, merchandising, and operational roles with increasing responsibility, including her most recent position as Canada's chief merchant.
She replaces Kevin Macnab who was promoted to executive vice-president, special assistant/office of the chairman, Toys "R" Us, Inc., in 2015.
TRU Releases Preliminary 2Q Results
Toys "R" Us, Inc., last week disclosed preliminary and unaudited estimates of same-store sales, net sales, operating earnings, and adjusted EBITDA for the second quarter of fiscal 2016. The second quarter of fiscal 2016 refers to May 1, 2016 to July 30, 2016. TRU says that the preliminary estimates for the second quarter of fiscal 2016 are derived from preliminary internal financial reports and are subject to revision based on the completion of quarter-end accounting and financial reporting processes. Accordingly, the actual results may differ from these estimates and such differences may be material. For the second quarter ended July 30, 2016, same-store sales for the Domestic segment were flat and the International segment increased by approximately 1.2 percent, and same-store sales for Toys "R" Us Europe, LLC and its subsidiaries increased by approximately 0.3 percent. Consolidated net sales for the second quarter ended July 30, 2016, were approximately $2,282 million, a decrease of $24 million as compared to the prior-year period, when excluding an approximate $13 million benefit from foreign currency translation. The decrease in net sales was primarily due to the closure of the Times Square and FAO Schwarz flagship stores. Consolidated operating earnings are estimated to be approximately $18 million, an improvement of $3 million as compared to the prior-year period. Consolidated adjusted EBITDA is estimated to be approximately $121 million, a decrease of $1 million as compared to the prior-year period, bringing the last 12 months adjusted EBITDA to $808 million.
What's New in Kids Electronics on TTPM
TTPM is showcasing newest Kids Electronics. For the latest in Toys, Tots, Pets, and More as well as what's trending, visit TTPM.com.