TRU Reports 2016 Holiday Sales
Toys "R" Us (TRU) reported a same store sales decrease of 2.5 percent domestically and 4.9 percent internationally, for a consolidated 3.4 percent decrease for the nine-week period that ended December 31, 2016.
Domestic same store sales decreased 2.5 percent. The decrease was mainly attributable to a decline in the entertainment and baby categories as well as a 50 basis point impact from the early release this year of the Big Book catalog, which shifted sales into the period prior to the holiday. Partially offsetting the decrease was a 1.3 percent increase in the domestic toy categories, which includes core toy, learning, and seasonal and excludes the entertainment category.
International same store sales decreased 4.9 percent, driven by the Europe and Asia Pacific markets. The decline was largely due to softness in the entertainment and learning categories. The nine-week period refers to October 30–December 31, 2016, as compared to November 1, 2015 to January 2, 2016 in the prior year.
Target Lowers Q4 Earnings Guidance
Target announced that comparable sales during the combined November/December period decreased 1.3 percent. For those two months, total sales decreased 4.9 percent, reflecting the impact of the December 2015 sale of the company's pharmacy and clinic businesses. As a result of this sales performance, the company updated its Q4 and full-year 2016 guidance.
November/December Performance Metrics:
Comparable sales in Target stores declined more than 3 percent, partially offset by digital sales growth of more than 30 percent.
Transactions were flat compared to last year, as digital transaction growth of more than 30 percent was offset by a 1.7 percent decline in comparable store transactions.
Category performance:
Comparable sales in Signature Categories, including toys, grew nearly 3 percentage points faster than the company average.
Comparable sales in electronics and entertainment declined in the high single digit range.
Comparable sales in food and essentials both declined in the low single-digit range.
Fourth Quarter and Fiscal 2016 Guidance
Target expects Q4 comparable sales in the range of (1.5) percent to (1.0) percent, compared with prior guidance of (1.0) percent to one percent. In Q4 2016, Target expects both GAAP EPS from continuing operations and Adjusted EPS of $1.45–$1.55, compared with prior guidance of $1.55–$1.75.
For full-year 2016, Target now expects GAAP EPS from continuing operations of $4.57 to $4.67, compared with prior guidance of $4.67 to $4.87. The company expects full-year 2016 Adjusted EPS of $5.00 to $5.10, compared with prior guidance of $5.10 to $5.30. The 43-cent difference between these ranges reflects $0.44 of early debt-retirement losses and a $0.01 benefit from the resolution of income tax matters.
Fourth quarter and full-year 2016 GAAP EPS from continuing operations may include the impact of unforeseen discrete items, which may be excluded in calculating Adjusted EPS. Target is not currently aware of any such discrete items beyond those already reported in the first, second and third quarters of 2016.
The company plans to release its fourth quarter financial results on Feb. 28, 2017.
Industry Vets Named to LIMA Licensing Hall of Fame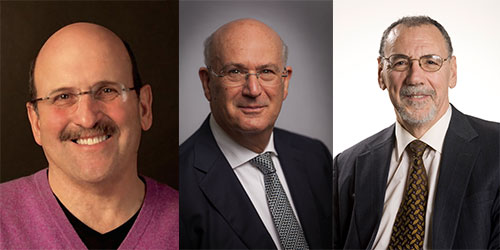 For the first time in 25 years, the International Licensing Industry Merchandisers' Association (LIMA) will name a trio of industry executives to the Licensing Hall of Fame in the same year. Honorees include Allan Feldman, CEO and founder of LMCA; Dell Furano, CEO and founder of Epic Rights; and Cyril Speijer, former CEO of Wavery Productions B.V. and current co-principal of BN Licensing B.V. This year's Hall of Fame Induction takes place Tuesday, May 23, at the LIMA Licensing Awards Ceremony during Licensing Expo 2017 in Las Vegas.
WBCP Partners Ready for The LEGO Batman Movie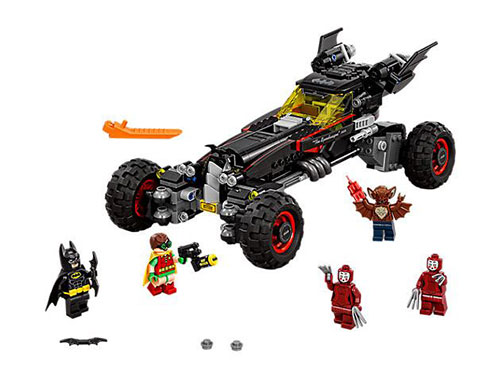 For The LEGO Batman Movie, Warner Bros. Consumer Products (WBCP) has formed a team of partners to assemble a multi-category licensing and merchandising program.
The program is led by WBCP and The LEGO Group with more than 10 construction sets that will bring the film to life, including an exclusive Minifigure Set with 20 Minifigures characters from the film.
For apparel, WBCP has partnered with Bioworld, Isaac Morris, Evy, SGI, Handcraft, and Fast Forward for boys and girls fashion collections, which will include T-shirts, sportswear, swimwear, sleepwear, underwear, and backpacks.
WBCP's global publishing program is supported by DK Publishing, Scholastic, Ameet, and Blue Ocean. The program features storybooks, readers, activity books, sticker books, magazines, junior novels, guidebooks, and a behind-the-scenes film guide.
Additional key licensees include Disguise with LEGO Batman and LEGO Batgirl costumes; Hallmark with greeting cards, gift presentation, and Keepsakes 2017 ornaments; Party City/Amscan's with party goods; Clic Time with kid-friendly watches and clocks; Sakar with electronics and accessories; Trends International with posters and calendars; Franco Manufacturing Co. with a line of home décor; and more.
Global retailers such as Walmart, Target, Toys 'R' Us, Kohl's, Macy's, H&M, The Children's Place, Old Navy, Barnes & Noble, Books-a-Million, and more will support the upcoming film with programs, product displays, in-store events, and exclusive products as well as interactive in-store activations and giveaways and stand-alone product displays.
WBCP is also working with partners globally to create programs that cater to local markets, including EMEA and the Asia-Pacific Australia/New Zealand region. Highlights include TV Mania and Character World for home; Sambro for back to school and Pyramid with calendars and posters.