WildBrain Tapped for Turner Kids Channels for EMEA, Latin America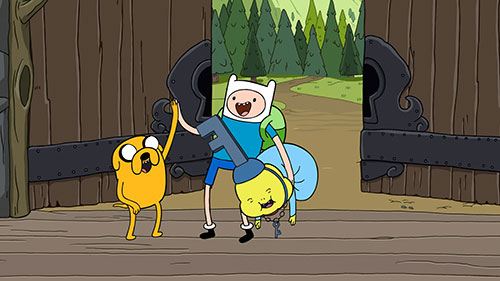 WildBrain announced a deal with Turner International to manage a number of Turner Kids YouTube channels in EMEA and Latin America. New local-language channels have already rolled out for The Powerpuff Girls and Adventure Time in the UK, Russia, Poland, Brazil and Spanish-speaking Latin America, with more to follow. The Amazing World of Gumball and Ben 10 will also be included, together with a selection of other Cartoon Network shows.
The deal follows a successful collaboration between Turner EMEA and WildBrain around LazyTown, which saw a number of local channels launched over the last year. Under the agreement, WildBrain will create and manage channels and provide content production services, audience development, and social networking expertise.
UBTech Unveils Alexa-Enabled Robot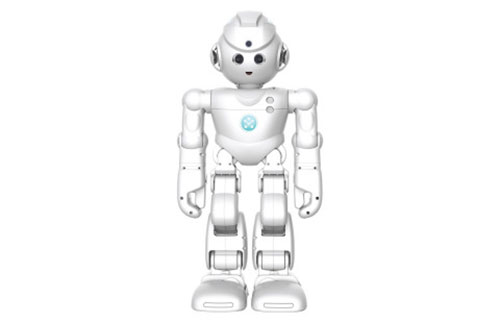 UBTech has teamed with Amazon to create the video-enabled humanoid robot Lynx. Lynx combines UBTech's proprietary robotics with the automatic speech recognition, natural language understanding, and search capability of Amazon Alexa, resulting in a lifelike human-to-robot interface.
Lynx's features and modes include facial, presence, and voice interaction; music mode; task management; interaction mode; day planning; video access; audio and video interaction and robotic action; email and notes dictation and reading; Lynx's Follow Me to take pictures, video, and live streams; and Shop Away to search and purchase top deals.
Lynx will be available for purchase this spring.
Disney and ABC Launch Fifth Annual Magic of Storytelling Campaign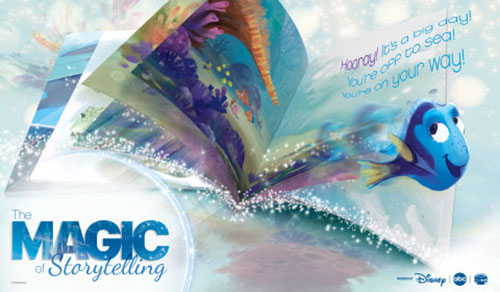 Disney and ABC will donate up to one million books to First Book, a nonprofit that provides new books to educators and organizations serving children from low-income families, during its fifth annual Magic of Storytelling campaign from now through March 31.
As part of the Magic of Storytelling campaign, families are encouraged to read independently or together during the second annual nationwide Disney Reads Day on February 4. Participating Disney Store, Barnes & Noble, and other retail locations will offer storytime, themed activities, and giveaways.
From now through March 31, book donations can be activated various ways, including One for One Book Donation, Share a Shelfie, Disney Story Central, Magic of Storytelling Sweepstakes, and in-store events.
The campaign launches with a PSA voiced by Emma Watson, star of the upcoming film Beauty and the Beast, in theaters March 17. In the PSA, Watson highlights the impact of books on children.
Disney is also extending the Magic of Storytelling campaign to the educator community through outreach to schools and libraries, providing resources to facilitate in-class and in-home shared reading experiences.
To find a participating retailer or learn more about Magic of Storytelling and Disney Reads Day, visit magicofstorytelling.com.
CTA Predicts Record-Setting Revenues for Tech Industry
Increasing consumer enthusiasm for the Internet of Things and adoption of emerging technology will drive the U.S. consumer technology industry to $292 billion in retail revenues ($228 billion wholesale) in 2017, according to new research from the Consumer Technology Association (CTA). The latest edition of CTA's semi-annual industry report, U.S. Consumer Technology Sales and Forecasts, says sales of emerging tech products such as smart home devices, wearable's, and 4K Ultra HD TVs will help produce 1.5 percent year-over-year (YOY) growth in industry revenues.
Among categories tracked by CTA's forecasts, U.S. sales of connected devices are projected to reach 600 million units in 2017 — a record high total and five percent YOY increase from 2016.
CTA projects the smart home category to reach sales of 29 million units in 2017 (63 percent increase over 2016), earning $3.5 billion (57 percent increase).
2017 unit sales projections for voice-controlled, stand-alone digital assistant devices with a cloud-based operating system are expected to reach 4.5 million units (52 percent increase) and reach $608 million in revenue (36 percent increase).
Growth of the 4K UHD market significantly outpaces the transition to high-definition television. Cumulative sales of 4K UHD displays are forecast to hit 18.6 million units, while sales of HDTVs reached 4.2 million units in their first three years on the market. CTA projects shipments of 4K UHD displays to reach 15.6 million units in 2017 (51 percent increase) and earn $14.6 billion in revenue (38 percent increase).
Among the tech sector's leaders in YOY growth in 2017, VR headset unit sales are projected to reach 2.5 million units (79 percent increase) and $660 million in revenues (43 percent increase).
Total drone sales are expected to top 3.4 million units (40 percent increase) and $1 billion in revenue for the first time (46 percent increase). CTA's forecast also delineates U.S. drone sales for units below and above 250 grams, the FAA's division for mandatory drone registration. Drones below 250 grams are expected to reach two million units, and drones above 250 grams will sell 1.3 million units.
Driven by the popularity of fitness activity trackers, the total wearables market in 2017 is expected to reach 48 million unit sales (14 percent increase) and earn $5.5 billion in revenue (three percent increase).
In automotives, factory-installed technologies, from entertainment systems to driver-assist features, make up an estimated 50 percent of the collective value in new vehicles, up from about 25 percent just 10 years ago. CTA estimates factory-installed automotive technologies will contribute nearly $17 billion to industry sales in 2017.
Unit volume will grow three percent to reach 185 million smartphones sold in 2017, with revenues expected to reach $55.6 billion (two percent increase). Unit volume will taper off by 2020, as hardware better meets the average user's computing demands and replacement cycles lengthen.
While LCD television unit shipments enjoyed their best year yet in 2016, 2017 will initiate a period of slight declines with unit volume at 39 million units (two percent decrease) and $17.8 billion in revenue (two percent decrease).
Tablet sales will decline in 2017, as CTA expects sales of 59 million units (five percent decrease) and revenues of $16 billion (eight percent decrease).
In 2017, the laptop market will sell 27 million units, holding steady with last year, and earn $15.6 billion in revenue (three percent decrease). Growth within the laptop market will come from convertible models in the coming years.
The desktop market will continue to see structural declines, with projected unit sales of 6.7 million (seven percent decrease) and revenue of $3.9 billion (eight percent decrease).
Macy's to Close 68 Stores Nationwide, Shifts Focus to E-Commerce
Macy's has announced that it will continue on with its plan of closing 100 brick-and-mortar locations in favor of focusing on higher performing stores and its growing e-commerce platform. Though in-store sales declined for the department store chain this holiday, Macy's CEO Terry Lundgren says that its online business performed well. Macy's released a list of 68 of 100 stores on January 4 that will close by year's end. The department store chain's workforce is expected to be cut by 6,200 nationwide.