Toy Fair 2017 Video Recap
The TTPM (that's us!) team was on the ground throughout Toy Fair 2017 to give consumers a first look at toys making their debut and toys that manufacturers hope will top wish lists later this year. Check out all our show coverage right here.
Toy Fair 2018 Dates Announced
The Toy Industry Association announced that Toy Fair 2018 will be held Saturday, February 17 through Tuesday, February 20. The show will once again take place over President's Day weekend. For more information about next year's show, click here.
GameStop Announces Limited Supply of Nintendo Switch Systems for Walk-In Customers
GameStop has announced stores will have a limited supply of Nintendo Switch systems available for walk-in customers on the March 3 launch day. Customers who were not able to pre-order the system are encouraged to attend GameStop's midnight launch events held at stores across the nation for an opportunity to purchase Nintendo's new home gaming system.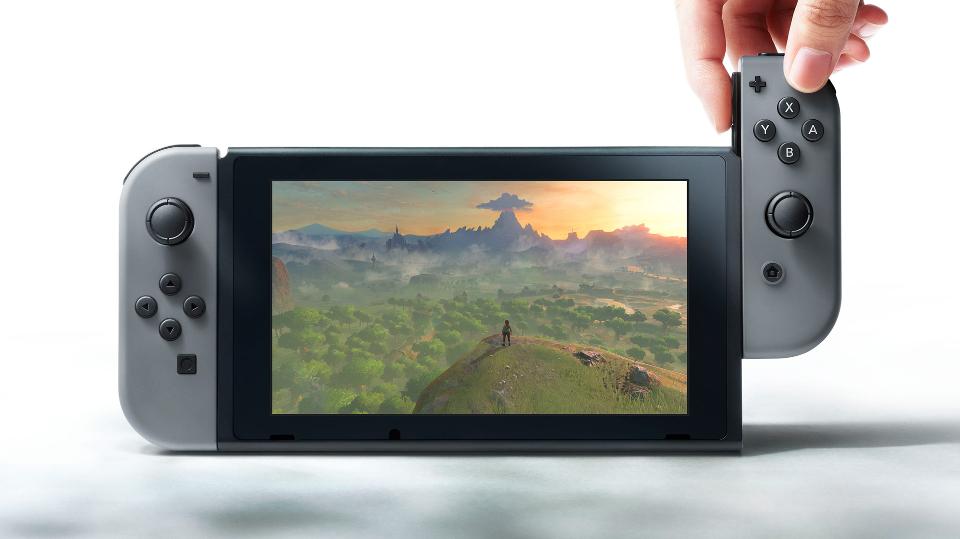 GameStop will also offer a limited supply of two different Nintendo Switch bundles online. Bundle 1 will include the Nintendo Switch, the Nintendo Switch Pro Controller, and a copy of The Legend of Zelda: Breath of the Wild game for $429.99. Bundle 2 will include all the previously mentioned items, plus The Legend of Zelda: Breath of the Wild official strategy guide for $454.99. Visit www.gamestop.com/switch for more information.
Customers can trade games, consoles, accessories, and electronics towards the purchase of the Nintendo Switch system ($299.99), or either of the previously listed bundles.
New Spielwarenmesse Survey Indicates Confidence In Toy Market
In a survey conducted by TUV Rheinland, an international testing, inspection, and certification organization, at the Spielwarenmesse International Toy Fair in Nuremberg, more than 75 percent of the brand representatives interviewed were optimistic about the future growth of the market for toys and other children's products. This finding tallied with market forecasts published by Euromonitor. The global toy market is expected to grow by three percent in 2017.
TUV Rheinland interviewed brand-name exhibitors at Spielwarenmesse to gather their opinions on the toy market in 2017. The brand representatives interviewed focused on developing the market in Germany, Western Europe, and America. They also planned to enter the UK, Canada, Eastern Europe, the Middle East, and India.
Educational toys are becoming a new consumer favorite. STEAM educational toys have proliferated in recent years, especially in developed countries. The award-winning products at this year's Nuremberg Toy Fair reflected this trend. The prize-winning product in the ages 6–10 category was a set of smart building blocks that allows primary-school students to build various models and control their movements by writing programs on tablets. Sales of STEAM educational toys have increased rapidly over the last few years, and this trend is expected to continue.
More than half of the interviewed brand representatives named high purchasing costs as their primary concern. As the majority of the world's toys are purchased from China, rising production costs in China and variation in international exchange rates have substantially increased purchasing costs. Suppliers' poor quality-control capability has also caused problems.
To ensure that toy products meet quality standards, toy brands cooperate with reputable international product testing and inspection organizations to test and certify the toys they sell. When choosing testing and certification organizations with which to collaborate, 60 percent of the brands considered the cost of testing and certification to be their top priority, followed by the brand and credibility of the testing organization, lead time, the presence of a buyer-approval program, and the international network of the testing organization.
A product-certification mark means that a product has passed type testing and factory production inspection to ensure that the product sold on the market is of the same quality as the samples submitted for testing. Nearly 40 percent of the survey respondents used product-certification marks to facilitate their entry into the international market by highlighting their brand advantage, increasing their sales, and boosting their competitiveness. Another 30 percent indicated that they were assessing the benefits of product-certification marks at the time of the survey.