Nickelodeon Introduces Play-along Videos in Noggin
Nickelodeon is introducing a brand-new collection of interactive, curriculum-driven preschool episodes in its Noggin video subscription service, beginning June 1 on iOS platforms. Nick's play-along preschool videos were created by an in-house team using a proprietary authoring tool, which enables the simultaneous creation of interactive digital content alongside the production of linear TV content. This inaugurates the use of a new production model that can grow across all Nickelodeon's platforms moving forward.
Nickelodeon's play-along videos allow preschoolers to engage with their favorite characters by tapping, touching, swiping, or speaking to navigate through enhanced educational experiences that promote science, technology, engineering, math and social-emotional skills–all while having fun every step of the way. At launch, more than 30 play-along videos will be introduced, including Blaze and the Monster Machines, Bubble Guppies, Team Umizoomi, and short-form content featuring longtime characters Moose and Zee.
Nickelodeon's new play-along video authoring tool puts the ability to create interactive digital content into the hands of Nick's show creators, producers, and animators. The tool supports real-time scene editing and a live preview that allows the teams to layer in interactive elements, to create brand-new play-along moments within any episode. Interactive writers and producers can also be integrated into a show's creative team, allowing them to generate engaging, story-driven interactive videos from the start of a production and deliver both linear and play-along versions of the same episode simultaneously. Additionally, the play-along video player can be integrated into the existing Nickelodeon video apps, eliminating the need to download a separate app.
Nick's play-along videos were also created in partnership with curriculum and research consultants who helped shape the interactions to enhance the existing educational value of the shows. Throughout each interactive adventure, kids engage with content that fosters the development of cognitive, social and emotional skills.
Colorific Moves into North American Market
Colorific brings its toys and activity kits to the North American marketplace. Colorific products range from activity kits to youth electronics, vehicles, preschool and everything in between. The company combines play and innovation with high quality functional design resulting in safe and fun products that kids love.
Colorific has entered into a partnership with Perpetual Play Group Ltd., a global licensed toy specialist, to help bring their lines to North America. Perpetual Play Group Ltd. has extensive experience launching brands and bringing innovative products to children.
Colorific has tapped ChizComm as its agency of record to spearhead all marketing efforts surrounding the launch. Colorific's products will make its North American debut this fall as well as being available in many other markets around the world.
Colorific is a family-owned business based in Melbourne, Australia. For more than 25 years, Colorific has been a global developer and marketer of kid's products. With a strong focus on delivering products that are innovative and fun, Colorific has an exciting portfolio of brands such as Build-a-Bot, NanoVerse, Rev Racerz, FairyLites, Bitzy Blitz, Wood WorX, and Jolly Kidz.
Hasbro Unveils Plans for Transformers Experience Centers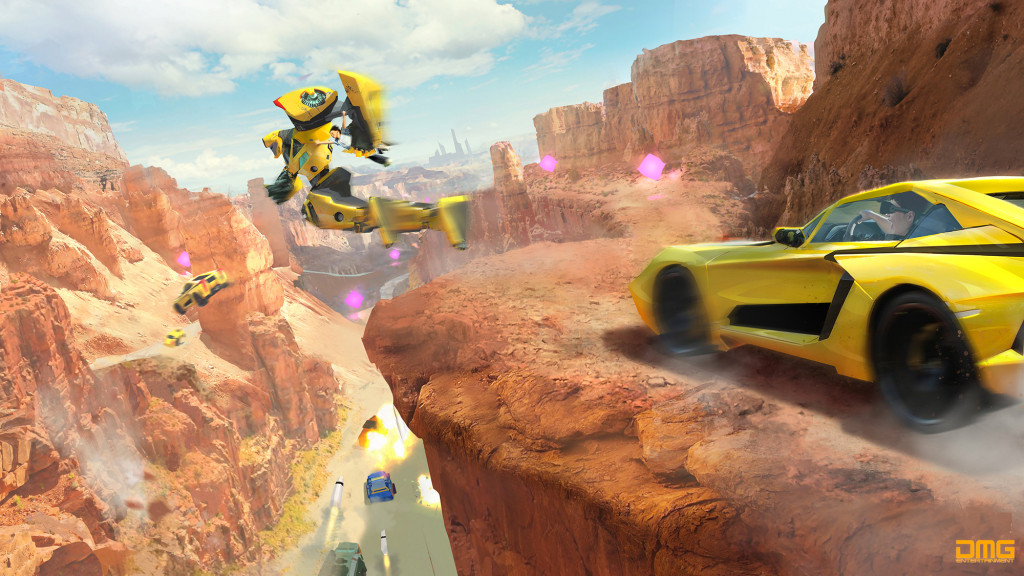 In collaboration with Hasbro, DMG Entertainment will launch interactive Transformers digital simulation experience centers. The centers will feature up-close and personal character interactions, virtual and augmented reality technology, interactive environments and activities using the latest digital technologies. Debuting in Shanghai this summer, the centers will expand to other China cities regularly over the next five years and be designed with the global audience in mind.
Born from the multi-billion dollar franchise, the Transformers centers put participants right in the middle of the action, allowing them to immerse themselves side by side with the characters and engage in a variety of missions. Battle against the evil Decepticons on Cybertron alongside Optimus Prime.
"We're very excited to work with DMG as we launch into the rapidly growing space of VR, AR and other mixed reality experiences," says Simon Waters, general manager, senior vice-president, entertainment and consumer products, Hasbro.
DMG, in collaboration with S2BN, is also in development on a Transformers Live show.