National Geographic Re-Launches Open Explorer Platform
National Geographic announced the acquisition and re-launch of Open Explorer, a community platform for explorers and scientists to document their expeditions in real-time from the field and share their journeys through digital storytelling. Anyone with a story to tell or a place to explore can now share their journey and crowdfund their fieldwork, including university researchers, citizen scientists, students, and professional explorers. The online platform aims to democratize exploration by lowering the barrier of entry, giving access and allowing anyone to share their stories of curiosity and adventure. When Open Explorer was originally founded in 2014 by National Geographic Explorer David Lang, it was conceived as an answer to the question, "If Darwin were alive today, how would he have kept his notes?" Now, when users visit Open Explorer, they will find expeditions to follow and the ability to start their own projects. Users can document their work, upload photos and videos, leverage fundraising tools, and collaborate with fellow expedition members. Audiences can follow expeditions for regular updates from the field and can engage on posts through comments and sharing material on social.
ASTRA Marketplace & Academy to Offer 5 Hours of Play-Focused Events
The American Specialty Toy Retailing Association (ASTRA) will now offer ASTRA's Marketplace & Academy attendees more than five hours over the course of the event to play with new-to-market games and kits. In addition, they can earn the Certified Play Expert (CPE) credential during a pre-conference session; learn about play theory and the role of play in healthy child development; and participate in a mock play class filled with sensory exploration, art, story time, and music on which they can model activities in their stores. Play-related activities and education options at Marketplace & Academy 2018 include:
Certified Play Expert (CPE) Workshop
Kits Session
Game Night
Play Through the Ages!
Theorists, Thought Leaders & Thinking Behind the Value of Play
The Power of Play: An Interactive Experience
Certified Play Experts Present: Become a Community Resource Center
Safe Play: Human Factors' Impact on Toy Safety
ASTRA's Marketplace & Academy will be held June 10–13, 2018 in New Orleans, LA, with pre-conference sessions beginning June 8. Visit www.marketplaceandacademy.org for more information or to register.
This Magic: The Gathering Program Lets Users Create Digital Gaming Content
Wizards of the Coast has launched the Wizards Creator Program. Designed to support the community of content creators on myriad social platforms, eligible Wizards Creators will be given access to special features and perks for themselves and their audiences. Wizards is kicking off the program with a call for submissions from U.S. and Canada-based Magic: The Gathering Arena players, with more regions to come in the future. Qualified Wizards Creators will receive access to special in-game items, promotion, direct access to Wizards community managers, and more. Designed to grow and change over time with feedback from the community, the initial program will offer:
Promotion: increased visibility, social amplification, and placement on Wizards' platforms (e.g., our websites, community hub, and channels) to help make community members more aware of the great work that Wizards Creators are doing.
Early Access: access to preview content and in-game content early to help Wizards Creators show their communities something new.
In-Game Items: in-game swag for both themselves and to share with the members of their communities.
Priority Communication: members-only lines of communication directly with a dedicated staff at Wizards of the Coast headquarters ensure Wizards Creators have a ready ear for any feedback, concerns, or issues they may have.
Membership in a Growing Community of Content Creators: Wizards Creators will feel like they are a part of an active and welcoming content-creator community with members-only subforums and additional services and events to ensure members of have plenty of opportunities to feel like they are part of something larger.
This initiative builds upon previously released Creators Kits to support Magic: The Gathering Arena streamers. These kits include layered images to help players create video overlays and guides on how to create successful gaming content. The Creators Kits will continue to be available for free (subject to the Fan Content Policy) to all fans and budding streamers. Magic: The Gathering Arena is the first game developed in-house by Wizards of the Coast's new Digital Games Studio. Magic: The Gathering Arena is an authentic Magic gaming experience with the full rules and ongoing content support for new card sets, just like the tabletop game.
Bananagrams Annual Tournament Opens Polls to Determine 2018 'Top Banana'
Voting is now open for Bananagrams's third annual Bananagrams Challenge, created to help boost vocabulary and spelling skills in the classroom. The company provided free resources to schools nationwide to host Bananagrams tournaments, and now consumers can cast their votes online for the 2018 "Top Banana."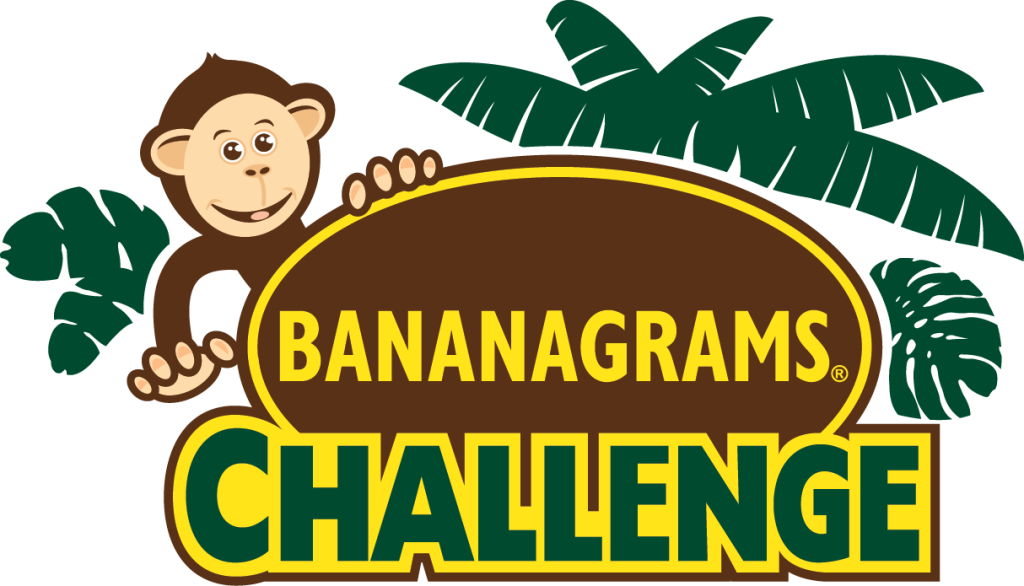 The first 1500 schools that registered received a School Challenge Participation Kit worth $50, and the winning student will receive $1,000 for his or her school. Following the in-school play, teachers were asked to submit a short entry on what the Bananagrams Challenge meant to their students and school, highlighting their regional winner. The top three entries are now available on the Bananagrams Facebook page for U.S. consumers to cast votes for their favorite. There will be additional prizes for the longest valid word played in a grid, most students participating, and the classroom that goes the most bananas with décor. Previously only open to New England schools, more than 70,000 students have particpated in the U.S. Challenge to date. A Bananagrams Challenge takes place simultaneously in the U.K.